Extensions are always a great choice for adding length and volume because they are easy to maintain and style and if you get bored with them, you can always just take them out and get back to your natural hair style without much trouble. Also if you are getting bored with lace frontal wigs, following are the factor you could consider for 6×6 lace wigs to perfectly match with your own hair.
What is 6×6 lace closure and 6×6 lace wig
A 6×6 closure is the lace size is 6×6 inches with 100% human hair on it, that is to say, the 6×6 lace closure can cover your front head at 6 Inches width and 6 inches length….. All hair strands are knotted into the lace hole by hand, you can wear the 6×6 closure sew in for a long time if you can take good care of it.
 6×6 lace closure wig has large 6*6 lace area space, so it almost can achieve hair look that is similar to lace frontal wig, which can help people achieve middle part and side part with very natural pre-plucked hairline. The 6×6 lace closure wig in Mscoco Hair are made of 100% virgin human hair.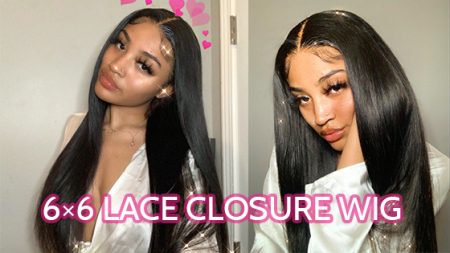 The advantages of a 6×6 closure wig
The 6×6 human hair closure can have a bigger cover area, the hairline created will be more natural than the 4×4 and 5×5 closure sew-in….. You can comb your hair to a side part, a middle part, or a three-part as you like. Compared with the same type of 4×4 lace closure wigs and 5×5 closure wigs, 6×6 closure wigs are easier to design various hairstyles and look more real and natural.
Does a 6×6 closure wig require glue
6×6 closure wig covers a smaller area than lace frontal wigs so they are meant to sew in while frontals are usually glued down….. They don't require as much gluing and customizing as frontals do.
6×6 HD lace is the highest quality among the lace types, this is the reason why HD lace can match it up with your skin tone very well, others won't find that you have worn a lace closure wig. So using tape to secure your 6×6 hd lace closure wig is a popular choice because it's strong, it allows for some natural-looking movement, and it's not as damaging as glue. Tape is also a great choice if you don't have any hair and you have a sensitive scalp.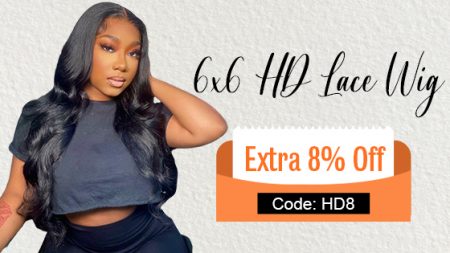 How can I make my 6×6 closure wig look natural
1. Choose the Lace Color That Can Match Your Skin Tone. …
2. Trim Off the Excess Lace Off. …
3. Hide All Of Your Own Hair. …
4. Sharpen a White Eyeliner Pencil to a Point. …
5. Shake and Open the Bottle of Skin Colored Concealer. …
6. Try Baby Powder.
Mscoco hair offers a wide range of hair extensions with various colors, lengths, and volume, so you always have an option to choose the desirable set for yourself.
If you are still unsure which hair extension will match you, feel free to send us an email to admin@mscocohair.com or Whatsapp & iMessage at +8617734783976 and we would love to assist you!