As one of the classic wig styles, bob wig often attracts public attention. Maybe there is a bob wig in your hair collection Storage window. Bob wigs may be shorter, but this doesn't mean a compromise on style. If you are a fan of bob wigs, there are always many cool, sexy and classy fabulous bob wigs to choose from.
Classic bob wig style
The most usual and classic bob wigs are natural black short straight bob wigs–human lace bob wigs. Bob wig is chosen by many people not only because of its light and easy to manage characteristics, but also they are cheaper to get than other longer wigs. So it is easy to get a suitable and beautiful bob wig within your budget. As the first choice, the straight bob wig is undoubtedly the most basic choice. There is nothing to worry about, it is suitable for various occasions.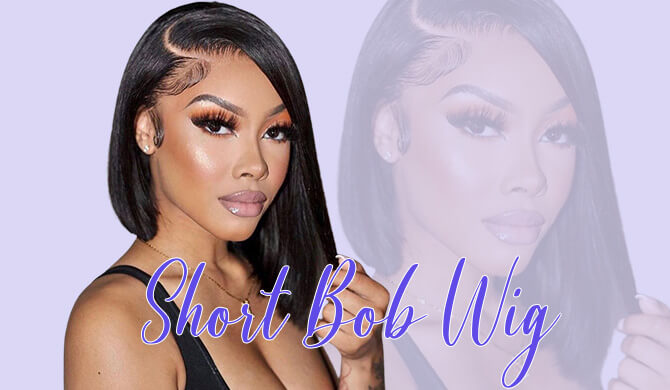 Short cut bob wig style
Except for the classic bob, there are also other new Short cut bob wigs you could choose. The density is 180% density which is fuller than normal bob wigs, and can be part anywhere easily, water wave and deep wave short cut wigs are highly recommended. It is such a frontal bob wig that fashion is mixed with personality. This is a perfect choice for women who like to stand out. If you already have different texture long wigs, you could try short cut bob wig style which brings you a big surprise.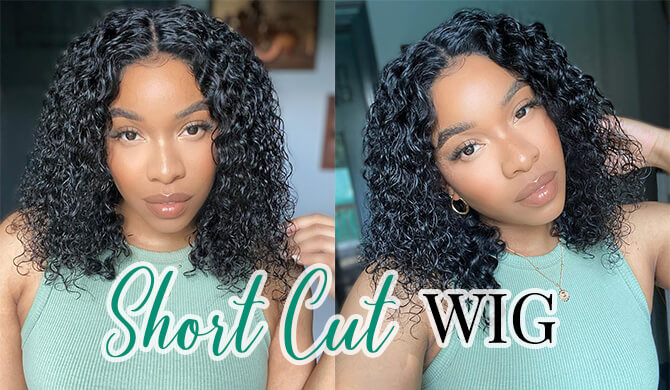 Wavy bob wig style
As the best selling and one of the most popular items in Mscoco Hair store, wavy bob wig is strongly recommended to those who are finding an elegant and distinctive bob wig. Also because it is a glueless lace frontal wig, it is easy to wear and remove. Wavy bob wig with its special curls and length could modify the face shape to show you more beauty.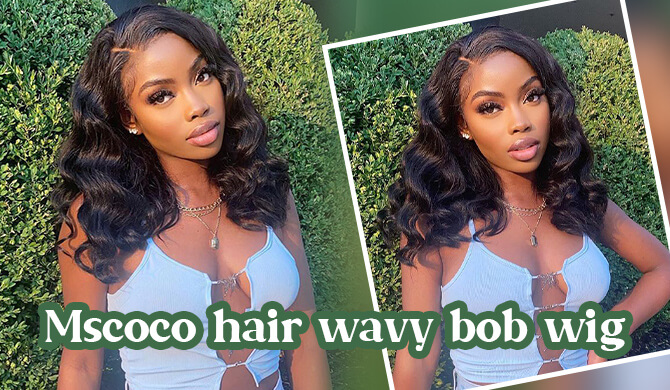 Blonde bob wig style
As one of the classic color wig, it is always popular among types of wigs. Different from the natural black bob wig, blonde wig gives you a bright and fresh feel. Mscoco blonde bob wig with transparent lace could match well for the skin color of the vast majority of people. A well-shaped blonde bob wig hairstyle can suit all kinds of faces and give them a youthful look.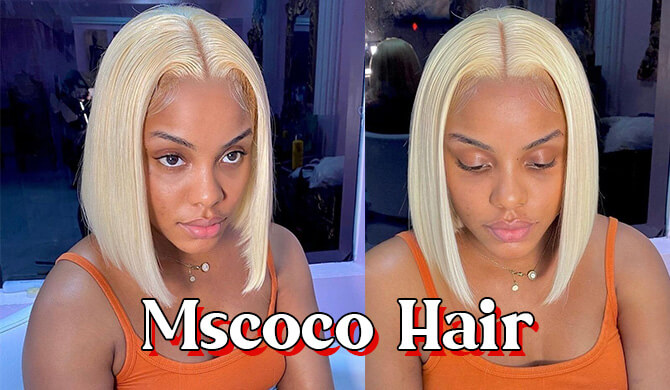 Colorful bob wig style
As Mscoco Hair new product, It quickly becomes one of the best selling products. It adds more color to the bleak autumn and more fun to the monotonous life. Out of questions, colored bob wig will be trendy this autumn. If you are interested in colorful wigs and want to try something new, Mscoco color bob wig is the best choice for you now.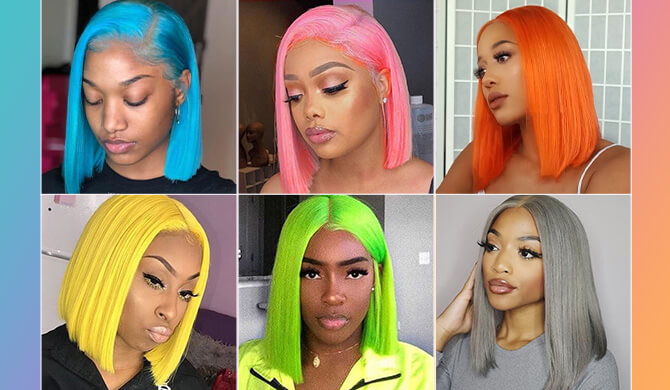 No matter what your style is, you can find the highest quality solutions of bob wig style at Mscoco Hair Store. Please just feel free to contact us if you have any needs.
Call Us: +8617734783976
Email: admin@mscocohair.com