Most people prefer the lace wigs. But not everyone has the right installation methods. They always want the natural looking. Today Coco will introduce some useful tips for lace wig installation for someone in need, especially for beginners. We will start when you receive a package, so these are very detailed contents for you. Don't miss it.
1. Preparation Before Installation
After receiving a package, people should unpack with care, and exam the lace wig carefully to ensure it is intact.
Prepare hair tools you need during the installation. Like hair clips, a wide-tooth brush, a suitable glue, etc. A high-quality waterproof glue not only can secure your lace wig tight but also can help you swim or get into the water with this lace wig.
Confirm the lace can melt into your skin color. Transparent lace wigs are suitable for light-skinned people. Medium brown lace wigs are suitable for dark-skinned people. If you choose HD lace wig, then you don't need to worry about this problem. Because HD lace wigs can match with all skin tones. A perfect lace color can help offer a more natural, real looking.
Brush your own hair and keep the hair flat and neat. Then you will get a better look after you wear a wig.
2. Install The Lace Wig
At first, put on the lace wig and find a comfortable position. Use the adjust band to make the cap fit the size of your head circumference.
Then use glue to make the lace melt well on your scalp. If someone who feel uncomfortable with glue, you can sew a black elastic band on the wig to keep stable. And use lace melting spray to make the lace edge melted well. Actually, every lace wig in Mscoco Hair has done pre-plucked with baby hair before shipping out. If you prefer more, you can do as you like.
Finally, comb it gently with wide-toothed comb or just use your fingers to create a fluffy and soft effect. Look in a mirror to check if the whole looking is perfect.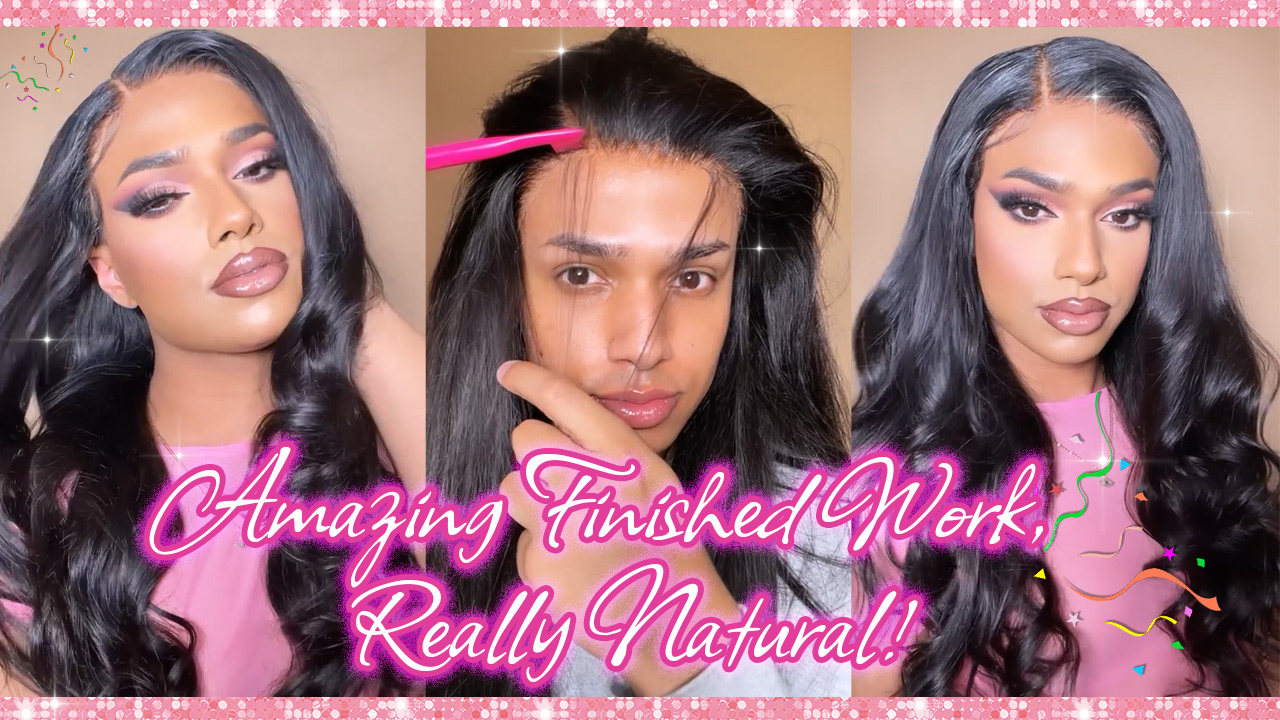 3. Daily Care After Installation
You need to pay more attention to daily care after installation. Take off your wig and change regularly. On one hand, lace wigs need to be washed and conditioned. On the other hand, your scalp also needs to take a breath for health.
All Lace wigs in Mscoco Hair are made of 100% human virgin hair, so you need to take care of them like your own real natural hair. Wash the lace wig in a proper way, like using warm water to wash, wash it slowly, gently with a high-quality shampoo, choose to air dry it on a wig stand. Use hair oils to enrich the hair of lace wigs to make it moisturize and smooth.
Hope these tips will benefit you a lot. Mscoco hair offered Brazilian human hair wigs all the time. Use right install methods and care for them properly, you will get a perfect looking. Any questions, pls feel free to contact us at admin@mscocohair.com. Mscoco hair is waiting for you.