Many different varieties of wigs, including V part wig, U part wig, headband wig, glueless lace wig, lace closure wigs, and lace front wig, have been widely available for attractive ladies who desire better, more comfortable wigs. V part wigs are a new type of wig that is popular due to their evident benefits and unique lace structure. There are many similarities between V-part lace wigs and lace front wigs, and individuals want to know which is the better option. In actuality, they are both wigs that may give you a more gorgeous look and are comfy and breathable. Furthermore, it might be challenging for freshmen to comprehend the subtle variations between wigs. So, let's get to the point right away and understand it thoroughly.
This section explains the two types of wigs, their advantages and disadvantages, how they differ, and how to choose the best one for your requirements.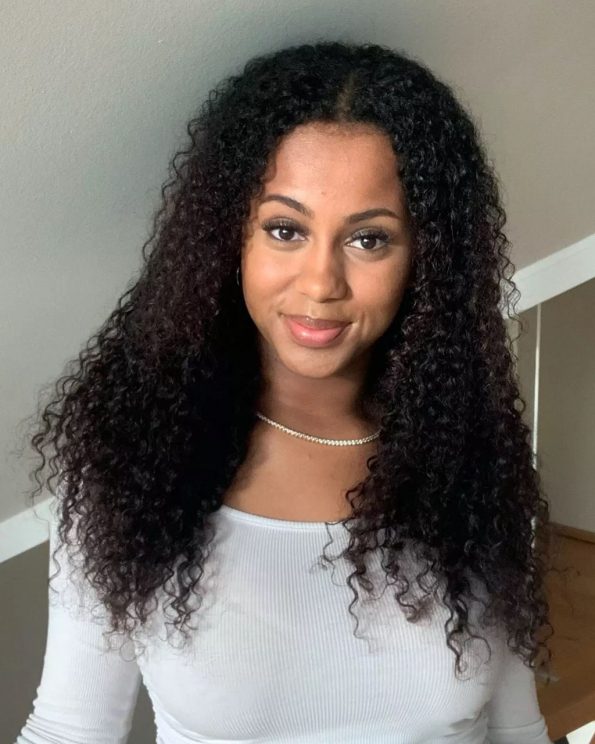 The V part wig: what is it?
A V-part lace is present in the centre of a V part wig. The V part wig's lace measures 13 inches around and 4-6 inches long. When wearing a wig with a V part, you may part it from the centre of your head, and the overall wearing effect is rather natural-looking.
The human hair lace front wig: what is it?
The frontal of your head features lace on the lace front wig. The size and length of the lace on a lace front wig are both 13 inches. But compared to a V part wig, the lace area is greater. You may separate your wig in any direction when you use a lace front wig.
Lace front wigs and V part wigs share certain similarities.
1. 100% virgin human hair and imported lace are used to create the lace front and V-part wigs.
2. They may make women look attractive and add delicate features to their faces.
3. They are completely suitable for ladies of color.
4. The wigs include three combs on the front, back, and sides to assist you set them correctly on your head.
5. Both lace front and V part wigs employ a comfortable and breathable elastic net, and their interior design is identical.
Differential points between lace front and V part wigs.
1. The lace depth for lace front wigs is 4 inches, compared to 5 inches for V part human hair wigs.
2. V part wigs and 13×4 lace front wigs have a natural hairline that extends from ear to ear and look extremely realistic. However, there are substantial differences between them that make it easier for you to pick and discern between them.
3. Because these wigs are handcrafted and of higher quality than those created by machines, the production method makes them more costly. However, lace front wigs are more costly than V-part wigs since they feature more handmade lace than the latter.
4. Lace front wigs may be separated anywhere, whereas V part wigs can only be divided in the center since the lace on the head section is only 1 inch wide. There is enough lace, after all.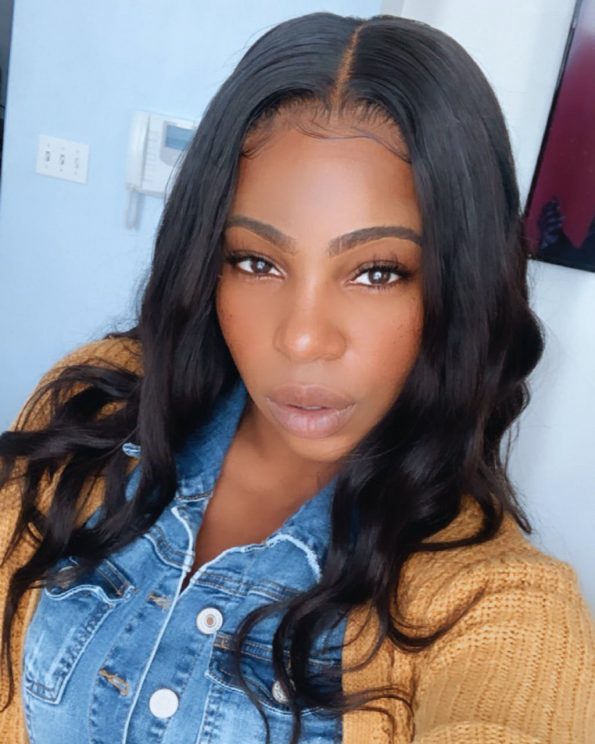 Cost of V part wigs.
As was already said, because to the lace area, V part wigs will be less expensive than lace front wigs, HD lace wigs, and transparent lace wigs. V part wigs are an excellent choice if you're seeking for an affordable lace wig. Of course, you may get a lace frontal wig from the internet wig store if you have enough cash.
Whatever kind of wigs you desire, we will give you the best human hair wigs. We provide inexpensive human hair lace and non-lace wigs of the greatest quality.
Which one is better suited to you?
After recognizing their differences, you may ask which one is superior. It is determined by your requirements.
You can select a V part wig if you prefer parting your hair in the center part, despise spending a lot of time putting on your wig, have low expectations for hairstyles, and only want to spend a little money on one.
Otherwise, if you want to experiment with different partings and hairstyles and don't mind spending money, a 13X4 lace front wig or a 13X6 lace front wig is recommended.
Overall, many wigs have varied wearing impacts. There is no question that these attractive wigs will offer you a new look and boost your confidence. Please do not hesitate to contact us if you require a good wig. We will do our utmost to assist you in selecting an appropriate wig.