Are you frequently bothered by how flat and lifeless your wig appears? If so, relax since you're not the only one. Women who wear wigs frequently struggle to make their wig hair appear thicker and fuller, but no longer!
You can help give your wig more body and volume by doing a few things, which is a blessing. A detailed tutorial on how to make human hair wig hair appear thicker and fuller can be found below. In that case, let's begin if you're prepared to acquire extraordinary results:
How to make the hair on your wig appear thicker and fuller.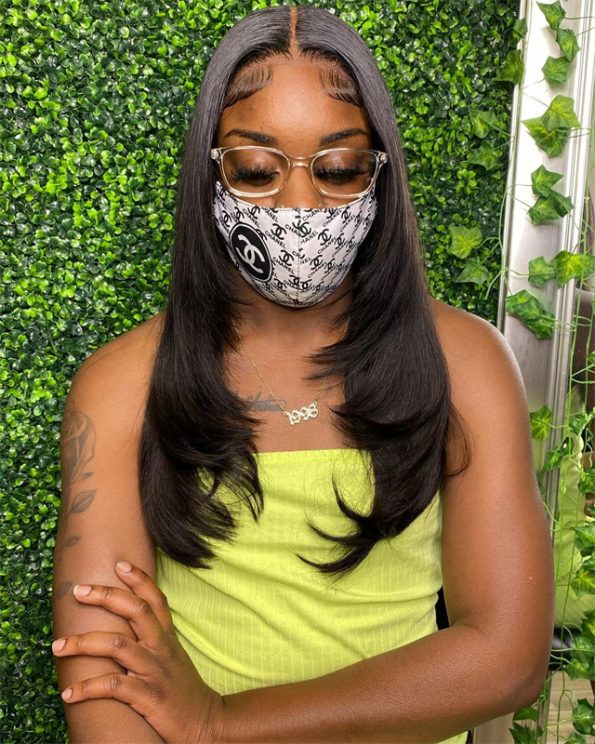 To serve as references, below are some useful everyday tips:
A volumizing shampoo should be used.
It is said that having a clean wig is a prerequisite for making your hair appear bigger and thicker. In order to clean, it is crucial to use a good volumizing shampoo. Your hair wig can always look larger and fluffier with a tidy appearance.
There may be some folks who are unable to choose the appropriate shampoo volume. I advise consulting a hairdresser or hair doctor who has training in this field. They are able to offer reliable advice or ideas every time.
For your human hair wigs, consider using hair extensions.
There are many different kinds of hair extension products on the market. The quantity of hair extensions varies according on hair length. Shorter hair needs less volumizer than long hair, which needs more. Or try using layers. Layering your wig hair gives it a texturized appearance that gives the impression that it is thicker.
Make use of hair mousse.
People may style their hair as desired for a natural appearance with the use of an excellent hair mousse, and it can also be used to mold wigs into the perfect hairstyles. include a thicker-looking, fuller head of hair. Using hair mousse alone, not everyone can achieve flawless hair. If you don't know how to style a human hair wig and are new to the wig industry. You can seek assistance from a hairdresser in a salon.
Invest on a curling iron.
Adding some fast curls with a curling iron is one of the simplest methods. Curly hair may undoubtedly give the appearance of a bigger wig. However, keep an eye on the curling iron's temperature. Because this hair tool has the potential to inflict heat harm to the human hair wig. Remember to set your hair curler to a low temperature before curling it.
Stop overbrushing your wig hair: Never, ever overbrush your precious human hair wigs. Brushing your wig hair too frequently can cause the hairs on you sew-in or regular wig to break. To comb your hair, always use a wide-toothed brush. Avoid using heated equipment in your hairstyling process.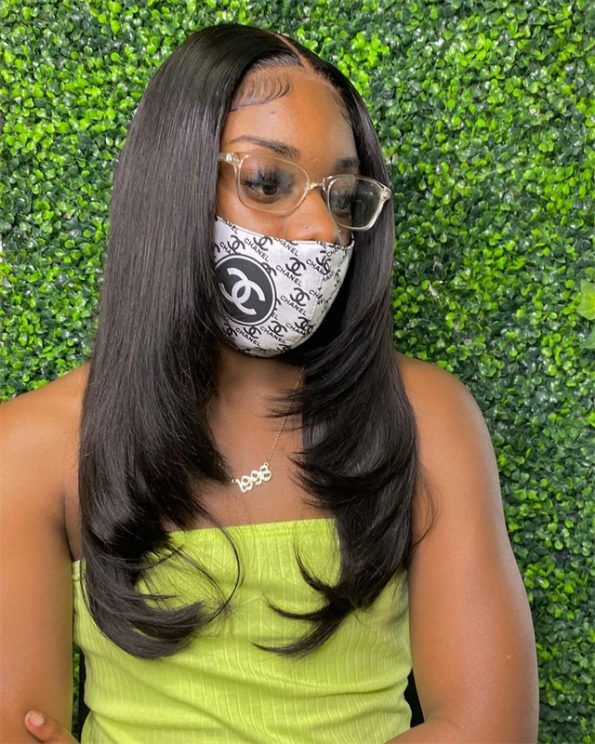 When drying your hair, use your fingers instead of a comb.
To get the water out of wet hair, constantly use your fingers as a comb and rake the hair upwards. Always direct the blow dryer's nozzle toward the hair's base rather than its top. Additionally, to add volume, pull your hair away from your scalp with your fingers while directing the airflow towards the end of the cuticle.
A high-density 18 inch hair wig may be purchased where?
You can discover a wide variety of hair wigs with a 250% high density at MscocoHair. include glueless lace wig, full lace wig, headband wigs, lace front wigs, highlight wig, and lace closure wigs, among others. Fast delivery, cutting-edge production methods, and sufficient stocks MscocoHair is frequently a reliable source.