The headband wig is a new type of wig that you can see people wearing on YouTube and other platforms. It's simple to put on and take off because it's made of a piece of material that resembles a headband. If you look closely, you can see a tiny lump where the black headband was sewn on. The stretchy, soft part has sticky Velcro.
There are three combs—one in the right, one in the left, and one in the back—inside headband wigs that are constructed similarly to a standard cap behind the lace to make you feel more secure.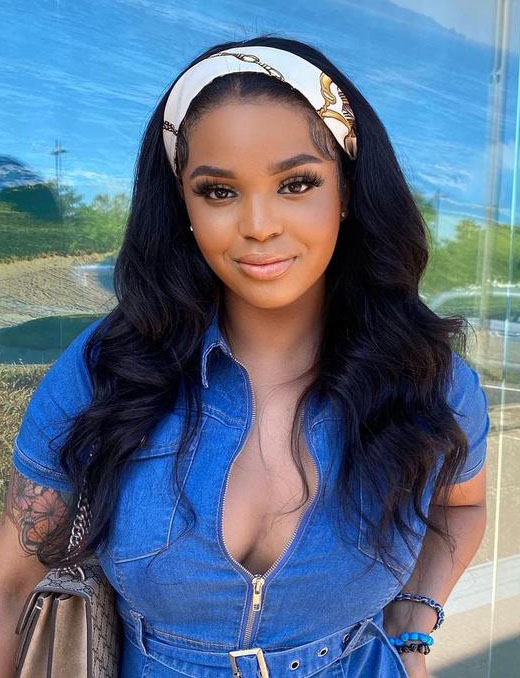 Advantages of wearing headband wigs.
Like any other wig, a headband wig is created by utilizing a band. This one differs in that it simply covers the top of your head to give the impression that you have long hair. When worn in the winter, this helps with style and also warms your head.
Advantages: Depending on where you want your hairline to be, you may tie or untie the band around your neck or around your hairline to put it on or take it off. Because no hair coloring or makeup application is required, you may wear it without any makeup as well. Wigs are intended to save time for persons with shorter hair. But people with shorter hair or those who are bald might also look good with their hair pulled back.
Additionally, headband wig users can prevent the issue of unkempt hair. They are perfect for the stage, the workplace, or chemotherapy patients.
The versatility of headband wigs is one of its key advantages. They may be worn in various ways to give the person a unique appearance. The headbands are also friendly to your scalp and won't harm your hair in any way.
The headband wig gives those who have lost their hair the chance to look fashionable and feel good about themselves.
Although wearing a headband wig may seem like a simple fix for hair loss, they may actually be a great confidence booster. They look and feel fashionable when worn as a headband.
What additional advantages do headband wigs have?
Even though people have worn wigs and hairpieces for millennia, headband wigs are a relatively new trend. This kind of wig can be used in place of hairpieces to conceal hair loss brought on by people who been through chemotherapy or alopecia.
Women who experience hair loss or baldness on the top of their heads might wear a headband wig, a unique type of wig. The wig does not cover any of the wearer's face or neck; rather, it drapes over the forehead and over the wearer's eyes. They could also be less expensive than other wig varieties.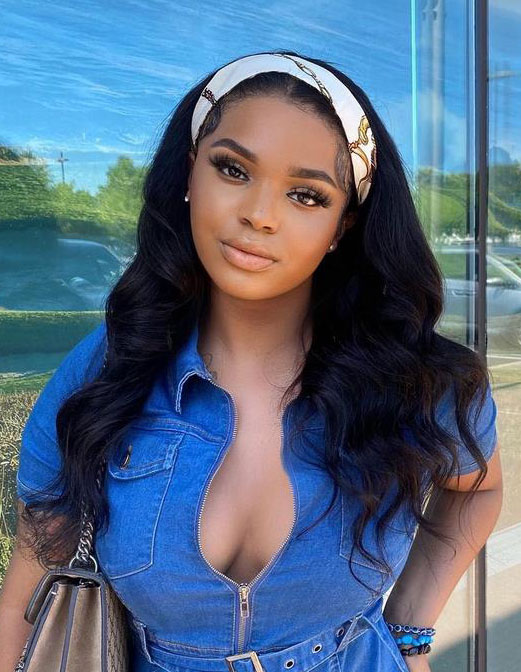 Drawbacks of wearing headband wigs.
A wig is a hair accessory produced from synthetic fibers or human hair or animal hair, or a mix of these components. Wigs are worn for a variety of reasons, such as hair loss due to chemotherapy, hair damaged or thinning hair, unacceptably coarse or colorful natural hair, hair damage or thinning, or simply as a fashion item.
Wearing headband wigs has a lot of benefits. People with temporary requirements or those who are unable to commit to daily wig maintenance will find it simpler to use them because they are simple to put on and take off. Since they require less maintenance than conventional techniques, they also offer the benefit of being more affordable. There are no real drawbacks to wearing headbands or wigs other than not being able to see, thus the downsides will primarily rely on personal choice.
Whatever perspective you choose, wearing a headband wig will be distinct from wearing a traditional hairpiece.
These human hair wigs do have certain advantages, but there are some drawbacks as well.
Before investing in a headband wig, you should probably check with a hair stylist. What are the drawbacks of wearing a headband wig?
The band might pull hair from other parts of your head, causing a headache.
The band grows incredibly heavy with time, and wearing one for an extended period of time might cause headaches.
How should your headband wig be cared for?
Care instructions for a headband wig are covered in this section.
Use a hanger, not a clothesline, to hang your wig.
Keep your wig out of the sun's direct rays.
Before and after wearing it, give it a wide-toothed comb or brush once over.
Water should be sprayed on the wig before brushing.
If there are any stains or smudges, use a gentle shampoo (avoid using hair conditioner)