Do you know body wave lace front wigs? Many customers are choosing and wearing this kind of wigs. You will have unique temperament and beauty. You can quickly get your favorite body wave shape. By purchasing a wig, the technology of making wigs has improved. Now the price of wigs is not so expensive. You can easily get your favorite body wave place front wigs. Why not try? If you have any questions about this wig, this blog will help you better understand your wig.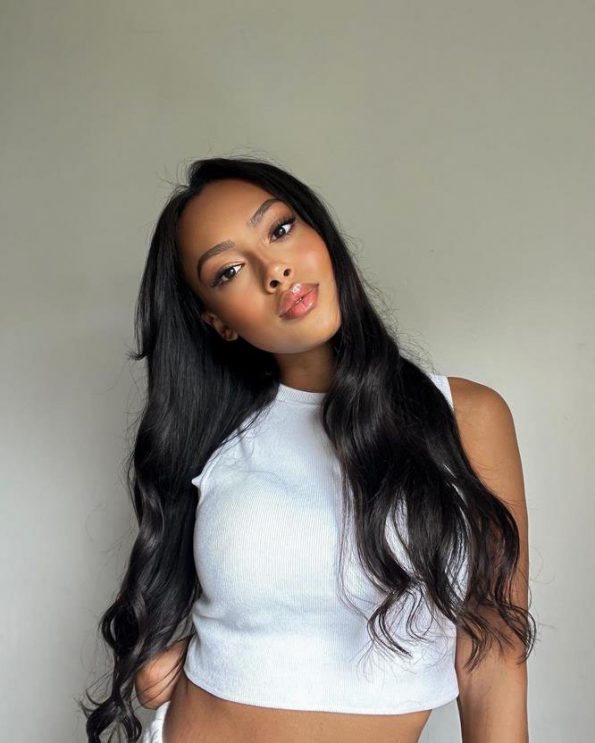 What is body wave hair?
Body wave hair refers to the body wave hair style, which is like the waves on the beach, with a sense of mystery. The rhythmic waves enrich the dimension of your hair and make your hair look very attractive.
What are body wave wigs?
Body wave wigs means that the shape of wig has been made into hairstyle of body wave in advance. After you buy a wig, you don't have to model it as a body wave hairstyle. After you buy it, you can wear a wig and get your favorite body wave hairstyle. This can save time and reduce the trouble of creating your own hairstyle.
What are lace front wigs?
A lace front wig has a thin, practically undetectable lace front to which individual hairs are fastened. The end result gives the appearance that the wig hairs are growing from your scalp and a very natural-looking hairline. Lace can help you create a variety of hairstyles and give you a natural hairline.
Why to choose body wave human hair lace front wigs?
You can get a hair appearance with natural luster. Human hair's high-quality hair can also make your wig last longer, with better heat resistance and dry resistance. Compared with synthetic hair. Human hair is easier to maintain than synthetic hair.
Your appearance will appear very charming waves. The body wave hairstyle will make your wig very elegant and beautiful, and make you full of charm.
Body wave place front wigs has a variety of lace options. You can choose your own appropriate lace type according to your needs, such as Swiss lace, transparent lace and HD lace
If you take good care of your body wave human hair lace front wigs, you can use them for at least 2 years. This wig is easy to maintain, and the hair quality is good.
How to choose a body wave lace front human hair wig?
If you are looking for the most natural hairline, you should choose HD Lace Body Wave Lace Front Human Hair Wig. If you need more economical choices, you can choose normal Swiss lace or transparent lace.
When you choose and buy wigs, you should first make sure your wig shop is creditworthy and has a good after-sales guarantee. This way you can make sure you don't get a bad wig or get a bad after-sales service.
When you buy a wig, you should pay attention to the length of the wig. You can choose the right hair length according to your height and head shape.
When you buy wigs, you need to consider the density of wigs. The greater the density, the denser the appearance of wigs. You can choose the suitable density according to your own needs. Usually, 150% can meet the needs of most women. And what you need to pay special attention to is that if the hair length you need is longer, you should also choose a larger wig density, such as 180% or 200%, so as to ensure that the wig's hair is not sparse.
You should choose the suitable wig color. You can choose the wig color according to your own preferences, and you can choose a more suitable hair appearance according to your own clothes and your own skin color.
When you buy a wig, you should also pay attention to choosing the right hair cap size. A good hair cap size can help you create a more natural appearance. Too loose and too tight hair caps are not good.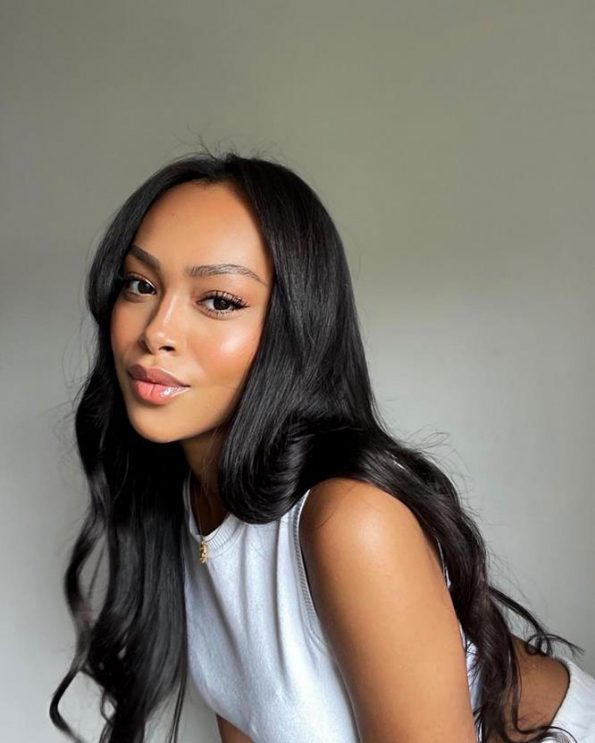 How to wear body wave lace front wigs?
Wash your own hair to get tangles out.
To avoid damaging the edge of your hair when applying glue, braid your hair into cornrows, fix and flatten it completely, and then place it in a wig cap.
Use a wide-tooth comb to untangle your body wave lace front wig from the knots.
Try on a wig to see if it fits properly and is in line with your natural hairline.
Remove the wig, use a brush to apply the initial coat of adhesive in small portions along the hairline, then blow dry. After adding a second layer of glue, blow dry the surface until it is clear and tacky. When the adhesive is still white, avoid installing wigs. Then, to assist keep your wig in place, use a freezing spray.
Pull the wig back gently once it has dried. To match the hairline, adjust the wig's edge. Furthermore, alter the wig's back so that it hangs organically on the hair.
Make sure the wig is completely matched with your hairline and check to see if the two ears are aligned. Lace gets tough to remove when it is pressed into adhesive.
The lace was then severed using scissors.
To achieve a more natural appearance, dab some concealer onto your foundation brush and use it to blend the knot with your skin tone.
To create baby hair, pull out a few hair strands and use a razor to cut them into tiny pieces. Use a hair mousse to style your baby's hair. Next, fasten a scarf to the side and let it to stand for a while.
Take off the scarf, then use some essence to give your hair a glossy, healthy look.
Final thoughts
Hope you can know the body wave lace front wigs better after reading this blog. And There are many kinds of body wave lace front wigs in our hair shop, which are 100% human virgin hair in 10A grade. Welcome for your orders. You will love them. Any questions, pls contact us freely.