There is no better way to welcome spring than with gorgeous, freshly coloured hair during this amorous season. We've got our picks for the most natural-looking hairstyles and wigs for 2023, along with the most stunning 2023 hair colours, whether you're searching for a new wig hairdo or prefer to stay on top of the newest trends.
Your best option is a highlighted wig. Being a trendy lady is no longer out of reach with the new release of highlights colour hair on bob human hair wigs in 2023. The best thing about lace wigs, in our opinion, is that they let every female to flaunt their charm.
You may use a curling iron to make your own hairdo because all of our wigs are made from 100% virgin human hair. Additionally, you may delight in the amazing sensation that wigs in a variety of hues and fashions provide you. Wear them everywhere, including to a party, lunch with a date, and cosplay! What are your opinions on the current popular highlight wigs in fashion? Although there are several wig styles to choose from, how do highlighted and bob wigs vary from one another?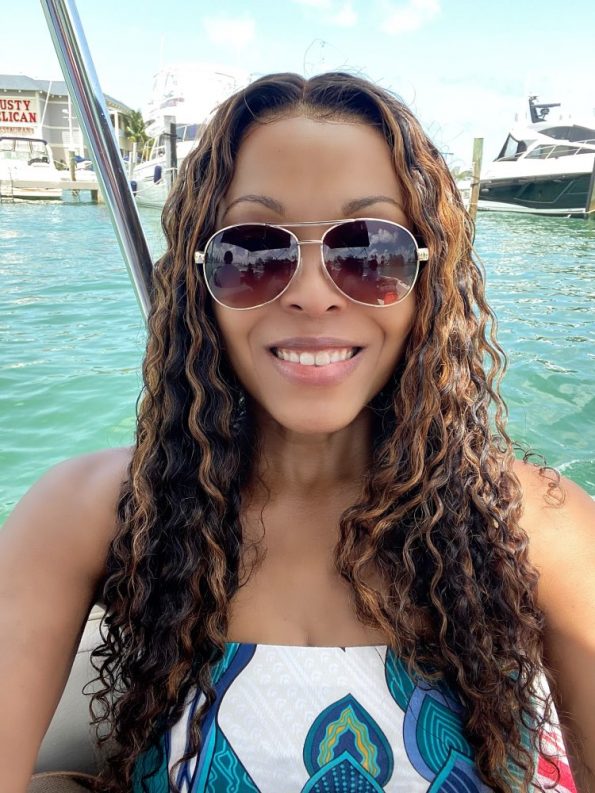 A highlighted wig: what is it?
Simply said, highlights are sections of your hair that are lighter than your normal shade. If you have brown hair as your base colour, you may add highlights that are a lighter shade of brown or even have blonde highlights in your brown hair. Blonde highlights for blondes include paler blonde tones. It's significant to remember that many highlighting methods exist as well.
There are several alternative hairstyles for highlight wigs. Brown hair with blonde highlights, black hair with brown highlights, highlight lace front wigs, bob wigs, curly wigs, highlight wig with headband, and more. Highlight human hair wigs are becoming more and more popular.
A bob wig and a highlight wig are the two primary hair forms that the majority of people are familiar with. Even if their goals may be similar, there are some significant variations between them that you should be aware of before making a purchase. What you need know about each kind of wig is as follows:
Bob wig.
As the name implies, a bob wig is a type of wig that is designed to resemble a bob cut. Women who prefer something more realistic-looking than a conventional high-piled or wavy haircut frequently choose this kind of wig. Due to the wig's popularity, a variety of colours and styles are available, allowing you to pick one that complements your own style.
The tendency for bobs to be less adaptable than other wig designs is a drawback. Because they are less adaptable, they might not fit every head shape properly. Bob also frequently have shorter heights than other wig styles, which may make them challenging for those with long hair to wear.
Highlight wig.
A highlight wig is exactly what it sounds like: a style of wig made of curly hair that has been lightened and highlighted to give it an additional burst of brightness and colour. While highlights are frequently pull up into, bobs are normally worn straight down from the top of the head. What they call a "highlights wig" is precisely what it is: a wig with hair that has been dyed a bright hue. Women who want to give their hair a little more vitality and brightness without going through the effort and expense of getting true highlights done frequently choose this kind of wig.
The two primary categories of highlight wigs are those manufactured from a combination of colours and those made from a single hue. Although the first variety is often more expensive, it allows you more options for hair colouring. The second kind is less expensive, but it could take longer to get the colour just perfect.
Describe the highlight bob wig.
A highlight bob wig may be the best option for you if you want to give your hair some more shine and highlights. These wigs are created to mimic naturally highlighted hair and are composed of a lightweight material that allows for natural movement. There is undoubtedly one that will suit your needs because they are available in a range of designs, hues, and lengths. While a highlights bob wig is comparable to a conventional bob wig in terms of design, it differs in that the hair has been highlighted using a variety of various hues, making it popular among those who want their hair to seem more highlighted and bright. It's crucial to keep in mind that highlight bob wigs are not intended to be a substitute for conventional hair accessories or hairstyles. They are intended as a supplementary improvement to help your hair seem its finest. Be sure to see your stylist first if you're interested in trying one out to determine if it's the best option for you.
Different kinds of highlight color wigs.
There are many different kinds of highlights available, and they are available in a range of textures, hues, and aesthetics. The primary categories of highlights are shown below:
I. Highlight bob wigs: Clips or pins are used to connect these normally short, spiky hair extensions to the hair on top of the head. For a highlighter appearance that seems more natural, they are frequently utilized.
II. Highlight wigs: Highlight wigs are a type of wig that resembles bob wigs but is longer and tapered at the ends. They may be style in many different ways and are frequently utilized for a more upscale appearance.
III. Full head highlights: Because they have an all-over brightening effect, full head highlights are the most popular form of highlight. Professional hair stylists typically use hot tools like curling irons, blow dryers, and blow dryers to apply it.
IV. Tinted highlight bob wigs: These feature a mixed lighting look that utilizes both natural and artificial light sources (such as LED lights). For those who want a mild highlighting effect without going crazy with the brightness, they are ideal.
Highlight bob wig are different from normal highlight wigs.
The highlight bob wig and the highlight wig have a few important distinctions. First of all, highlight wig will be uniform throughout the hair while highlight bob wig would often fade down toward the scalp. Second, highlight bob wig are often subtler and more realistic-looking than those normal highlight wig, which may make your hair appear more put together. Third, highlight wigs can only be fashioned into conventional looks like braids and twists, whereas highlight bob wig may be styled in a variety of ways. Additionally, highlight bob wig are easier to maintain than highlight wigs since you can just wash them with shampoo and conditioner like you would any other hairpiece.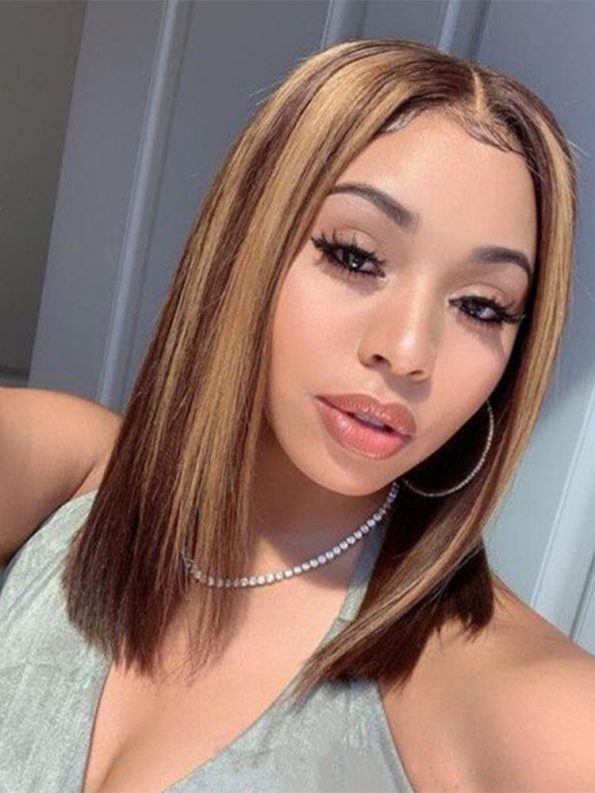 FAQ about highlight wig.
Why are highlights in wig hair so prevalent today?
At some time, almost everyone want to try highlight hair, no matter men or women. It's possible to add depth and movement to flat, static hair with a few well-placed streaks. Your entire appearance might be easily altered with highlights. An easy-to-use blonde or brown enhancing kit may help you achieve glowing, natural-looking hair. One of the many appealing and current hairstyles with highlights is all you need to transform your appearance.
In summary, highlights may highlight cheekbones, little features, and even deeper hair hues. They emphasize the lines of your hair cut while creating depth and the impression of fullness.
How should we add highlights to our wig or hair weave?
To preserve the hair, highlights are folded with foils and applied with an applicator brush. You may highlight your hair yourself in the comfort of your home using a variety of DIY kits and treatments. Nevertheless, we advise hiring a qualified hairstylist to complete the task in the salon.
How is a highlight wig maintained?
Using the proper conditioner and shampoo is essential since, as we all know, highlighted hair is prone to becoming dry and brittle. For instance, a non-oily maintenance liquid spray may successfully prevent static electricity from building up and restore the original appearance of highlighted wigs. Additionally, even though highlight wigs are simple to keep, avoid washing them in hot water as this may harm the hair. Therefore, it is preferable to wash with warm water once or twice a week.
Last but not the least.
A highlight bob wig is something you should take into consideration if you're seeking for a top-notch highlight wig. A highlight bob wig is created entirely of real human hair, so it will move and have more body than a typical highlight wig. The bob wig's root is also trimmed closer to the head, giving it a fuller look. Nevertheless, you might think about a highlight wig if you're seeking for a highlight wig that may be worn on any occasion. In comparison to a bob wig, a highlight wig is longer and has less body and movement. On most faces, they are still extremely full and attractive.