Glueless Wigs is a wig style that is popular all over the world recently. You can install it without glue, and Glueless Wigs can also have lace. You can install your wig in two ways. Glueless lace frontal wigs is a fashionable wig that can be installed with or without glue. Today's blog will show you the charm of glueless frontal wigs and how to make your glueless frontal wigs more natural.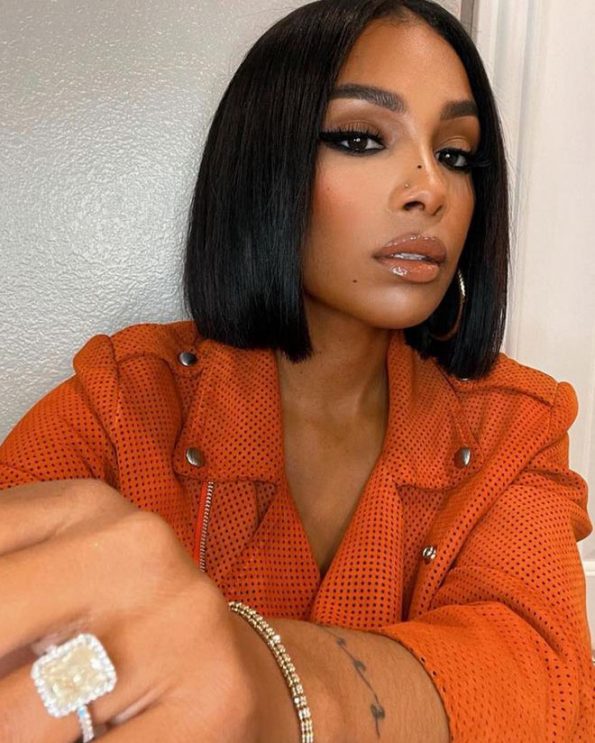 What are glueless frontal wigs?
Glueless frontal wigs means that your wig can be installed without glue, and your wig is a lace wig, and the lace area is 13×4 or 13×6. You can choose to install without glue or with glue. Lace allows you to create more baby hair styles and hair styles.
Features of glueless frontal wigs
Glueless frontal wigs are usually made of 100% human hair wigs, which can give you a natural hair appearance. And the existence of lace can also help you create a more realistic and natural hairline.
You can install your glueless frontal wigs without glue, which is great for women who are allergic to and hate glue.
Your natural hair will be well protected from airborne dust and ultraviolet radiation by the glueless frontal wigs. And your hairline and scalp will be better protected and healthier without glue.
Glueless frontal human hair wigs is a high-quality hair that you can use for a long time, at least one year, once purchased. If you maintain it well, you will use it for at least two years.
Your glueless frontal wigs can do many styles. You can dye, can bleach, can straighten and curl your glueless frontal wigs, and because of the lace, you can also create a variety of baby hair hairstyles, you can choose to create more hair styling, shaping the natural hairline.
You can quickly install and fix your glueless wigs through non-adhesive installation, which is very fast and timesaving.
Glueless frontal wigs is easy to maintain, human hair is not prone to hair problems, and glue-free installation can save a lot of maintenance costs and energy.
The hairline of Glueless frontal wigs is pre-plucked. After you buy a wig, you don't have to pluck it again to get a natural hairline.
How do the wigs give you the unbelievably natural looking?
1. Human virgin hair
2. Lace area
3. Pre-plucked hairline
4. Adjustable belt behind the wig cap
5. Various colors for your choosing
6. Various hairstyles for choosing
7. Various choices of hair lengths and densities
How to make the glueless frontal wigs more natural?
Choose 100% human virgin hair
You should use a glueless wig that is 100% human virgin hair, instead of a synthetic hair, which is better quality and gives you a more natural look.
When you choose wig, you can choose HD lace wig, which can give you a more natural and more transparent hairline.
Wash timely and correctly
When you clean glueless wigs, be careful to keep your hair clean and clean in time, but be careful about the frequency, which is usually twice a week.
Be careful to use soft water instead of hot water when you wash your hair.
You should be careful to use harmless conditioners and shampoos, such as those that do not contain sulfates.
You dry the wig, it is best to use air drying method, rather than a hair dryer. If a hair dryer is used, it is best to use the lowest gear.
You don't comb your hair when it's wet. You' d better use a wide-toothed comb when combing your hair to get rid of the tangles.
Tips when wearing
You can use a wig cap to make sure the top of the head is flat before wearing the wig. You can apply some concealer to your hairline to make sure your wig is natural. When you wear a wig, make sure it is in the right place.
You should choose the right hair color to match your appearance.
You can create some baby hairstyle for your hair to give you a more realistic and natural look like a loose and curly baby hairstyle.
Friction can easily make your hair dry and messy. You should avoid too much contact between your hair and the dry air and friction between your hair and the bed at night.
You are heat setting your glueless frontal wigs. You should pay attention to thermal protection of your wig. When you dye your glueless frontal wigs, you should be careful not to use permanent dyes, and it is best not to use inferior developers and pigments.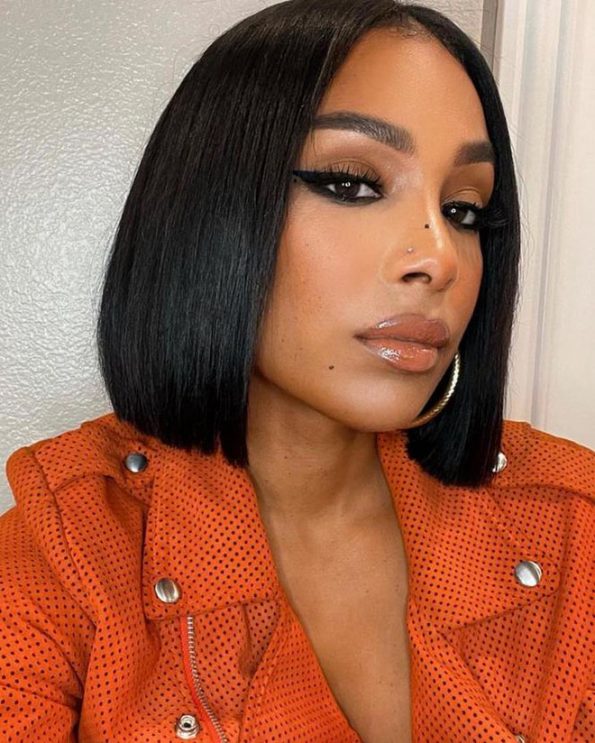 Final thoughts
Mscoco Hair now are doing promotions that you can buy the glueless frontal wigs in 10A quality by the affordable prices. The wigs are so great that many customers love the wigs and services of Mscoco Hair. Welcome for your orders.