Many people nowadays like to wear wigs. Wigs come in a variety of styles, each with its own distinct appeal. Every wig is one-of-a-kind. Small wig modifications might potentially make a tremendous effect. The lace frontal and lace closure wigs are slightly different in size, yet they offer the same stunning impact. The main distinction between a lace frontal wig and a lace closure wig is the region of the head covered. The lace frontal wig extends from the left ear to the right ear, but the lace closure wig merely extends from the middle of the head to the crown. For your information, this article will explain what a lace closure wig is as well as its benefits and drawbacks.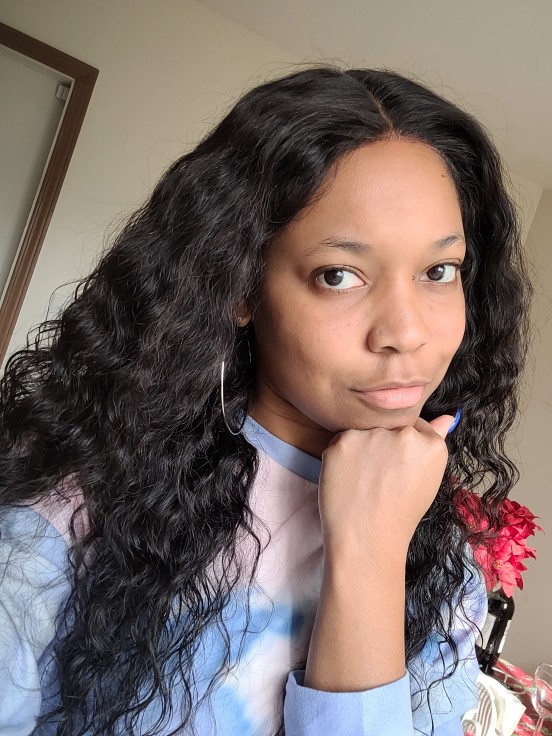 A lace closure wig: what is it?
Although it can be smaller or larger, the lace closure wig is essentially a 4×4-inch wig with the hair secured in the middle of the head. Your head will not be completely covered from left to right by the lace clasp. Only the middle of your head is covered with the lace closure. You have a 4-inch cover in the front of your head. Your hairline is 4 inches from the middle of your head. Its purpose is to blend the hairline with the natural skin, creating the appearance of a scalp. The lace closure wig is simple to use and dismantle, making it ideal for consumers who have a low maintenance budget and do not require repeated hair operations. The lace closure wig requires less time to style. Many individuals spend less time making it appear natural. Because of their confined size, they are also significantly less expensive than lace frontal wigs. Lace closure wigs are also less difficult to care for. They are great for people who desire a quick and easy look. There are also three types of lace: HD lace, transparent lace, and brown lace. HD and transparent lace are more suited to persons with light skin tones, whilst brown lace is better suited to people with dark complexion tones. Whatever your skin tone is, you can discover the correct lace for you. Because the lace portion of the wig is hand-knitted, the hairline will appear incredibly natural.
Lace closure wigs provide the following benefits:
I. 100% high-quality human hair.
The hair is 100% human throughout. Heat tools may be used to restyle it into the texture you choose. They may also be bleached and colored.
II. Appear naturally.
Because high quality lace is transparent, lace closures may cover the top of the head and provide a realistic scalp that looks just like your own hair.
III. Part freely.
Instead of having to maintain the centre part all the time, the hair might be parted anyway you choose inside the lace closure area. You may customize your hairdo based on your personal tastes and habits.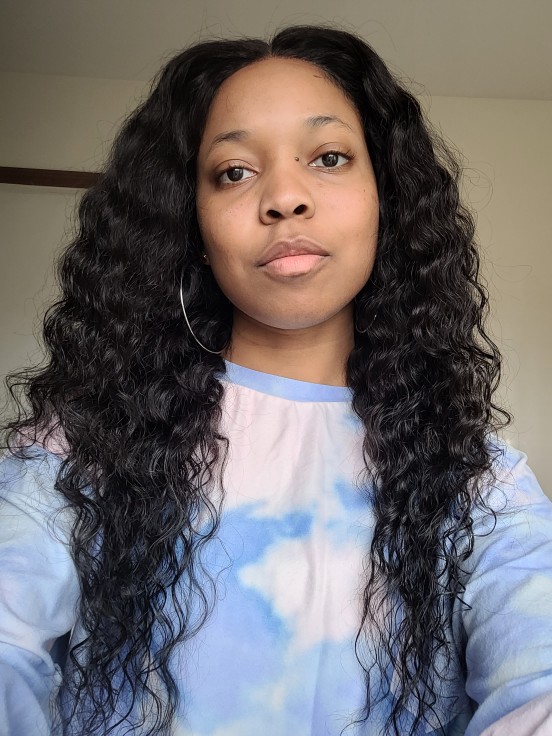 The drawbacks of lace-front wigs:
I. Hair bundles function best when used with a lace closure wig.
Hair bundles are often worn in combination with a lace closure wig. A lace closure wig is fixed on top of the head, and hair bundles are mounted at the rear of the head. A lace closure wig and hair bundles work together to provide the ideal hairdo. You may also wear a lace closure wig by yourself. When applied by itself, it can somewhat conceal baldness. But using hair bundles is the greatest option if you want the ideal hairdo.
II. Style limitations.
The inability to flexibly style a lace closure wig is one of its main downsides. A lace closure wig does not divide the hair in any way from a lace frontal wig. A lace closure wig only covers a small portion of your hairline, so you can only split your hair in that area.
Where can I get excellent lace closure wigs online?
Are you interested in switching up your hairstyle this fall? Consider a lace closure wig. Do you want to buy quality lace closure at the lowest possible wholesale cost from a reputable retailer?
If so, Mscoco Hair maybe your best option. We have years of expertise making wigs, and we can offer premium 100% human hair lace closure to clients anywhere in the world at cost-effective pricing. We are certain that we will be your best lace closure and human hair vendor and supplier.
Click here to try a 100% Remy human hair lace closure wig that is smooth and silky, healthy, and natural.