Do you desire to alter your look with a new hairstyle but refrain from making any radical changes, such as having your hair cut short or permed? The good news is that you may attempt a fresh look by donning a wig. A wigs with bangs may dramatically transform your appearance if you enjoy wearing them. Bangs are fantastic because they offer a distinctive look and bright appeal. They are also appropriate for women with various facial features.
When it comes to bangs-style wigs, there are plenty of different choices. Wigs with bangs are very popular because of their high quality. Besides, wigs made of human hair will give the wearer a very natural and realistic appearance. These wigs with bangs are available in a variety of styles, including straight, blunt, feathery, asymmetrical, and side-swept bangs.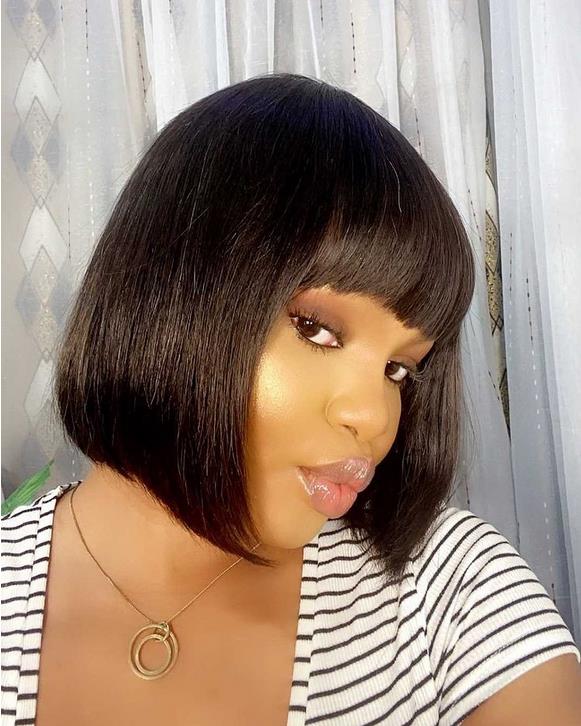 Keep the natural hair safe.
A wigs with bangs might help you avoid trimming your long bangs if you always have them and don't want to experiment with genuine hair. You may still appear stunning by maintaining your natural hair and bangs.
Revitalize your look.
If you are unsure if bangs are right for you, wearing a bangs wig is a quick and easy option to change your appearance. A 100% genuine human hair wigs with bangs appears relaxed, and even the simplest hairdo, such as a ponytail, appears stylish.
Easy to maintain.
Bangs demand a lot of work to keep neat. However, wigs with bangs are simple to maintain and only need a few little care each day. Dry shampoo will be beneficial. As wigs only need to be washed every two weeks, bangs only need to be styled after cleaning. Time spent on upkeep and style might be reduced as a consequence.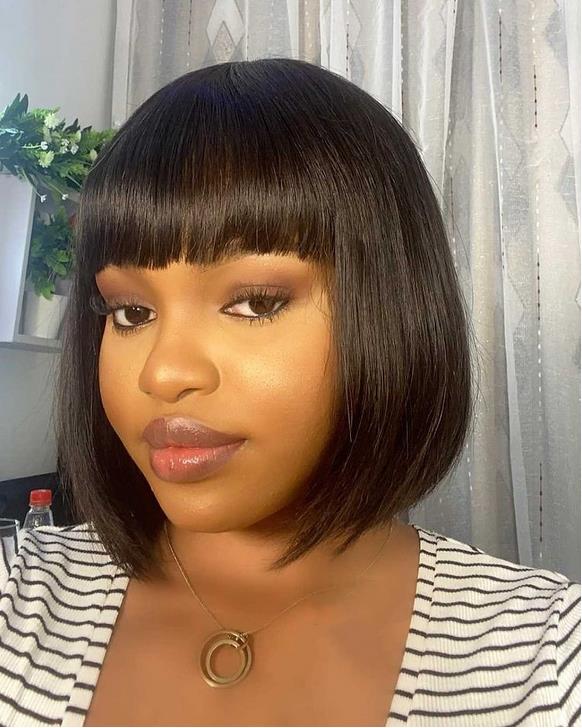 Hide the hairline.
One of the most significant advantages of a bangs wig is that it helps cover the hairline. Wig hairlines are difficult to blend in with new wigs. Because there is no lace to disguise the hairline, the wigs have bangs to assist them appear natural.
More possibilities for styling.
With bangs, you may style your hair in a variety of ways. You have two choices: get a side sweep the next week or leave a full front bang for a week. If you want to keep your hair out of your face, pin your bangs back. It's time to be creative.
Emphasize capacity.
A wigs with bangs may make features like the eyes and cheekbones stand out. They can also conceal any flaws, like acne, brow arches, forehead wrinkles, and big foreheads.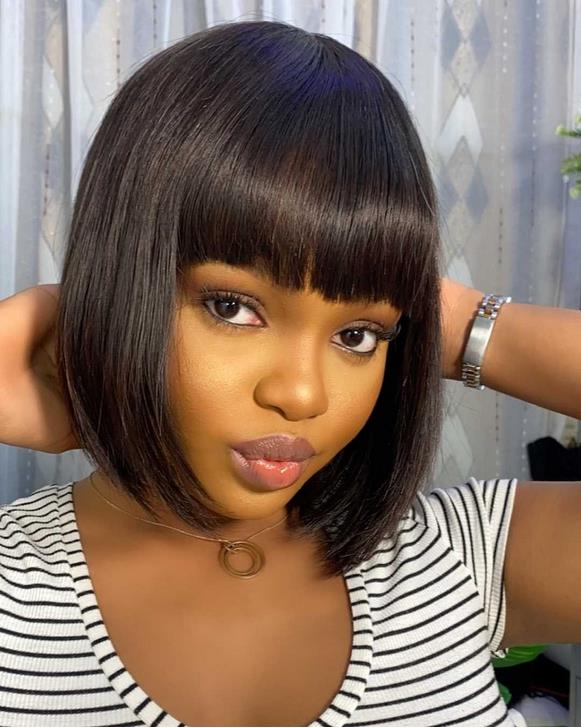 Why do ladies want wigs with bangs?
Human hair bangs are a practical addition that lets you experiment with different hairstyles while also enhancing the contour of your face.
The wig looks more natural with bangs and a fringe, so ladies do not need to just wear lace fronts to conceal their hairlines.
In the meanwhile, wigs with bangs are always in vogue and will help you seem fashionable.
Additionally, wearing wigs is simple and safe, which saves you a lot of time, but the ideal hairstyles are still as quick as lightning.
Wigs may alter your appearance and bring out your best characteristics.
Depending on your demands, you can select a full lace wig or a glueless wig with bangs.