Recently, the most popular wig in our shop is human hair wigs with bangs. Are you curious about this wig? This is a special wig type, which can give you a very fashionable and natural wig experience. Today's article will introduce this wig and the reasons for its popularity in detail.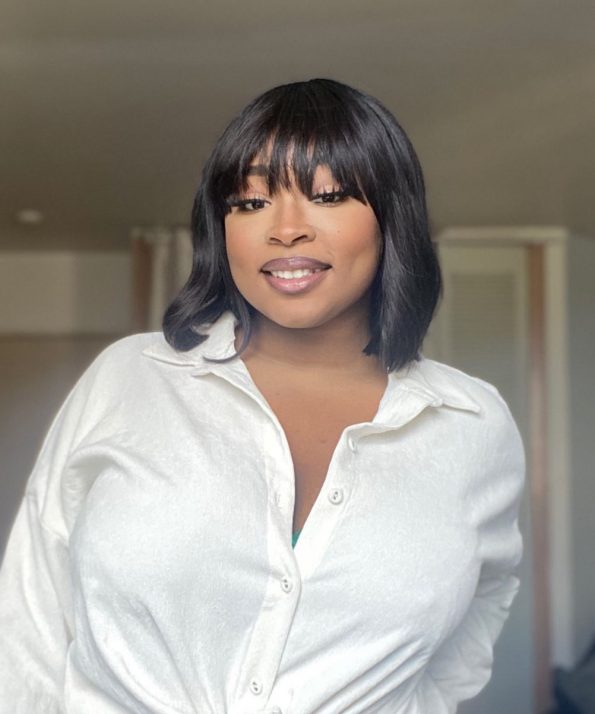 What are wigs with bangs
This wig means that the front of the wig has a bang style, It can increase the volume of your hair, change the shape of your hair, make it more suitable for your face, cover defects for your face, or highlight the advantages of your face.
Reasons why wigs with bangs are so popular
1. Hide the hairline of the wig.
A wig can cover your hairline well. This saves you time in designing hairline, and even the shape of bangs can create the most natural wig appearance for you.
2. Various style choices.
There are many choices of wig styles for bangs, and every face shape has its own bangs shape. There are various possibilities for bangs shapes, and you can design them freely. Bangs are the quickest way to make hair fashionable.
3. Unique style
Bangs are the fastest way to change the appearance of wigs, because they have a unique appearance, and all kinds of beautiful patterns are constructed on your forehead. Wigs can also attract others' attention significantly, because of its maverick design. You can design a unique bangs shape and gain the most striking charm in any occasion where you show yourself.
4. Suitable for every age
That's right, bangs wigs won't go out of style, and women of any age can get their favorite shapes from them.
5. Save money
The wig is a lace-free wig, which costs less to manufacture, and you don't have to spend time and money to install and maintain the wig, so it's a very budget-friendly wig. The price of bangs is usually not expensive.
6. Less maintenance.
The wig is a low-maintenance wig without lace, and you won't spend any effort to maintain the lace. You only need to pay attention to cleaning the hair of the wig and condition it. Usually, it is enough for you to clean your bangs wig once a week.
7. Save time
As I said above, the wig of bangs is easy to install, without lace and glue, which can save us time in maintenance and styling.
8. Emphasize or hide facial features
That's right, the bangs of the bangs wig are on your forehead. You can hide or emphasize your facial features by different bangs shapes, so as to create the most charming and natural appearance for you.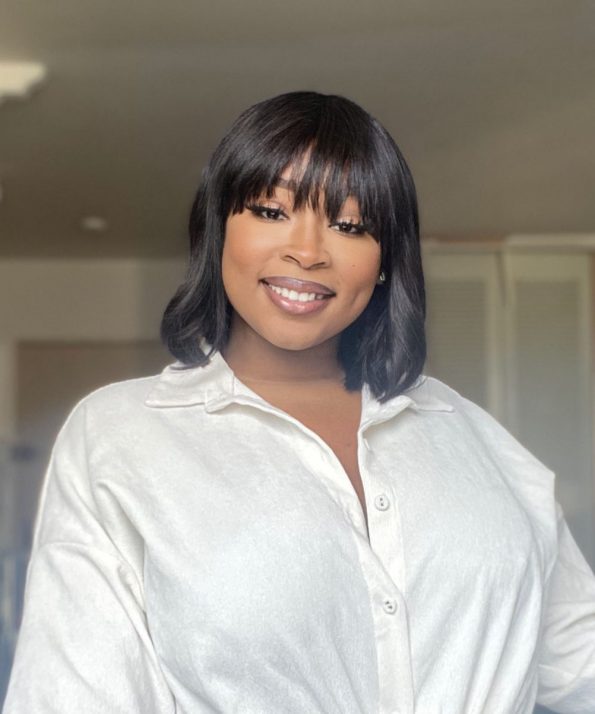 Reminder
Mscoco Hair shop has many styles of wigs with bangs for sales now. They are all reasonably priced. Welcome for your coming and buying dear.