Purchasing curly wig may be a lot of fun because to the large selection of styles available. Most wigs come pre-styled, which is great since all you have to do to get started is put it on! You'll need to select a style based on your initial motivation for purchasing the wig. There are three basic reasons why girls decide to wear wigs. The first is hair loss. Hair loss brought on by a number of conditions, from mild to severe, may be quite upsetting and depressing.
Human hair wigs are a great option in this case since they provide you the much-needed hair you require while receiving treatment. Girls should choose a style that closely resembles their natural hair since they frequently want to imitate it. Some individuals use wigs because they are easier to manage than their actual hair, which is another reason. Other hair varieties are just more challenging to manage than wigs because they don't come with a pre-styled, ideal look. We've compiled a few the most popular hairstyles to help you select the curly wig that best suits you.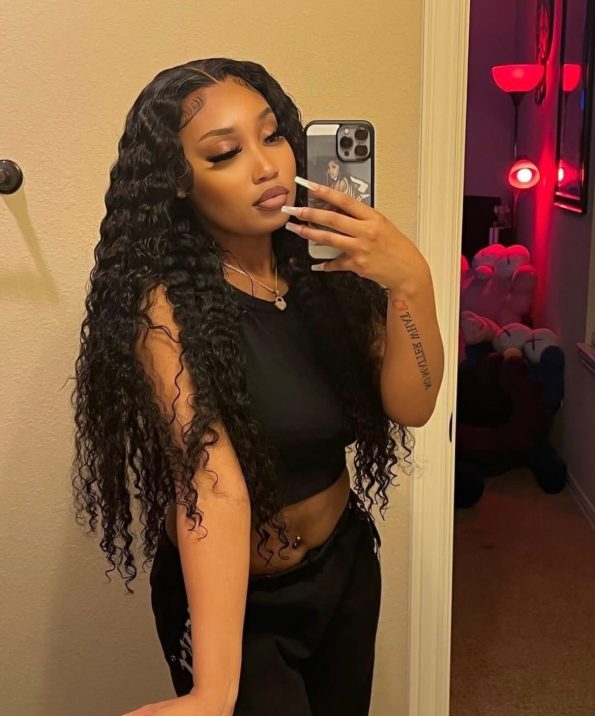 Long wavy curls.
Combining lengthy layers with large waves results in this appearance. It's a classic design that flatters all facial types and age groups. This haircut will give you the most volume if that's what you're going for. It's also a great option if you have thin hair and want to give the impression that it's fuller. Its finest quality is that this style may be worn in a variety of ways. Your hair may be left free or half-up and you can let the waves flow down your back. To give it a more refined appearance, you may also style it in an updo. You should create loose waves in your hair with a large-barrel curling iron before combing it out. One of the most well-liked and easiest wig hairstyles is this one. You may also add braids or a headband to this look to make it truly unique.
A curly ombre look.
A curly ombre wig is a great option for people who want to try out a new style without committing fully. This style is versatile and can be worn in a variety of ways, making it perfect for any circumstance. The curls gradually relax as they fall from the top of the head. This style is best for those with medium-length hair and may be worn straight or wavy. If you want to experiment with a new color or just give your appearance more depth, an ombre wig is the way to go. With the use of a curling iron or wand, this hairstyle may be swiftly completed and requires relatively little care. To get this style, start by curling the top section of your hair. As you work your way down, gently relax the curls.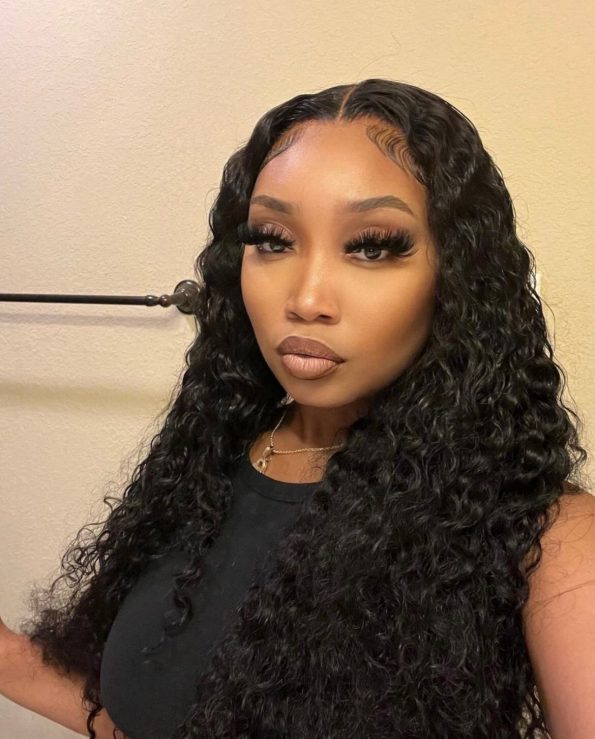 Bob cut with medium-length curls.
Medium-length bob cuts are really in right now. They elegantly shape the face and are pleasing to the majority of people. There is a really fascinating curly variant of this bob cut. Adding curls to a bob cut simply makes everything more vibrant and younger since bob cuts are normally straight. Try experimenting with various partings to create a cohesive, distinctive style. You may also experiment with different updos. If you don't want to wear your hair down all the time, try an updo on a curly bob wig. It will have a sleek and current appearance. When you want to let your hair down, just take the wig off. It's that easy!
Extra-long curls.
When choosing a wig, one of the most crucial factors is the length. If you want to leave a lasting impression, choose for a wig that is very long and has rich, full curls. This outfit is really flashy and will get you noticed everywhere you go. For festive occasions like weddings or festivals, it is ideal. Because it can be worn in so many various ways, this design is excellent. In different circumstances, it may be dressed up or down. To get this look, curl sections of your hair starting at the roots with a large-barrel curling iron. When finished, straighten the curls to create delicate waves. To be safe, use the heat-protective spray to prevent damage. Regardless of whether you have straight or curly hair, this haircut will change the way you look and feel.
Simply put.
We sincerely hope you loved these curly wig hairstyles and were encouraged to change up your appearance! There is a curly wig style for everyone, whether you want something simple and quick or something more elaborate. Who knows, you could even be motivated to wear a curly wig in a color you never would have considered before!