Dear friend, have you ever heard of a kinky straight wig? This is a popular wig style recently, which is very suitable for black women and is one of their national classical wig hairstyles. Today, we'll give you a detailed introduction.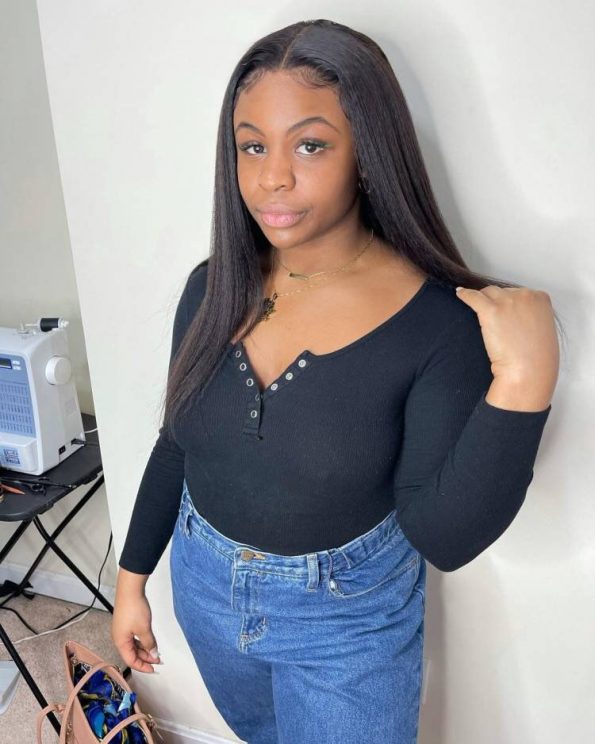 What is a kinky straight hair wig
Yaki straight hair is another name for this kinky straight hairstyle. It is a particular hair texture, which is Similar to the real hair of a black woman, this kinky straight hair can give our straight, natural, and kinky curly style. You can get a puffier and thicker hair look by wearing kinky straight wigs.
Three popular eccentric straight wigs are in our shop:
1. 13×4 lace front wig with kinky straight hair
As many people know, this is a lace front wig with a kinky straight hairstyle. This is one of the best-selling lace wigs in recent years. This wig is made of 100% virgin human kinky straight hair and 13×4 lace frontal.
2. Kinky straight U-part wig
This kinky straight U-part wig has no lace, and its installation requires no glue. The head of the hair cap has a U-part opening, and you can mix your hair with the wig to create a more natural look. Each U-shaped wig has three clips around the U-shaped part, a clip on the back and an adjustable shoulder strap. You can use these simple tools to install it, saving time and money.
3. Kinky straight headband wig
Human hair kinky straight has a wig with ice silk fabric and Velcro on the back. This wig doesn't need glue either, it's lace-free, quick to install and easy to disassemble. This is the best wig for beginners. And you can use a variety of hairbands to create your own style. Hairbands can also help us freely choose to hide or expose hairlines.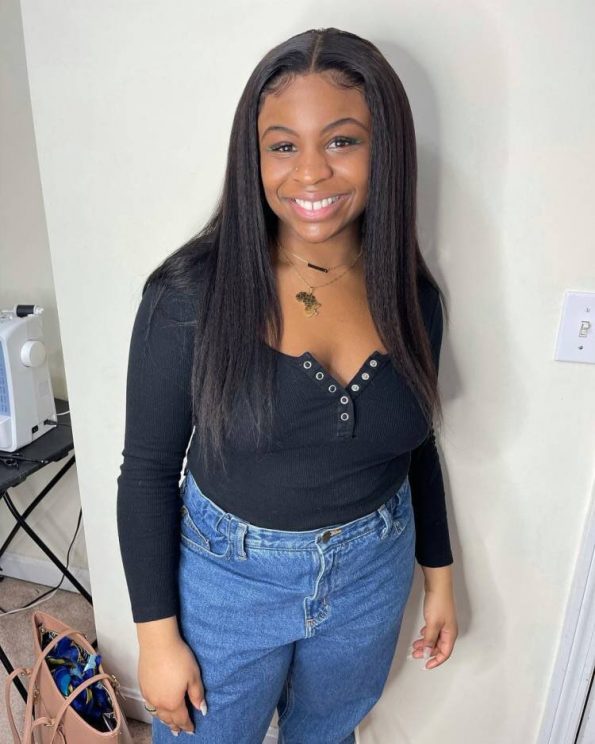 Final end
MscocoHair shop has many styles of kinky straight hair wigs. They are all 100% human hair wigs. We also have many other kinds of lace wigs, such as water and deep wave wigs, red lace wigs and HD lace front wigs and so on. We have promotions now. There are so many discounts that wait for your use.