Because of the advantages red lace front wigs provide, we can see that a lot of people are now interested in them. The biggest benefit is that you may easily enhance your look with the wide variety of coloured human hair wigs that are already on the market. The intriguing thing about it is that a lot of people are shocked to learn that many celebrities regularly wear them. When you discover more about the advantages including convenience, beauty, protection of your natural hair, capacity to experiment more with your style, and much more, you will understand why people prefer to wear them. Click here to purchase a human hair wig if you're interested.
However, you should educate yourself about these goods so that you can choose wisely when the time comes to purchase them. Options may be found that are both human hair and synthetic, and each one has advantages. In terms of upkeep and lifetime, there are some distinctions between them. To wear your wig for a longer period of time, you need also learn more about the right techniques to care for it. Furthermore, many individuals are unsure about how long they can keep it on without taking it off. The red lace front wig will be used as an example to further our analysis of that subject in this article.
Others choose to take their wig off every few days, while some opt to do it every night. You can take off red lace front wigs every day, yes.
Others choose to take their wig off every few days, while some opt to do it every night. You can take off red lace front wigs every day, yes. The lifespan of the wig can be increased by taking it off at night to lessen deterioration brought on by your everyday activities. Additionally, you may take care of your own hair while wearing a wig and allow the wig and your own hair to breathe.
Naturally, there are many diverse viewpoints. For instance, some people prefer to take off their wig every night, while others prefer to do so just sometimes. The last thing you want to do at night after a long day of work or housework is waste time taking off your wig. This will not only interfere with your sleep cycle but will also use up a lot of your body's already low energy reserves.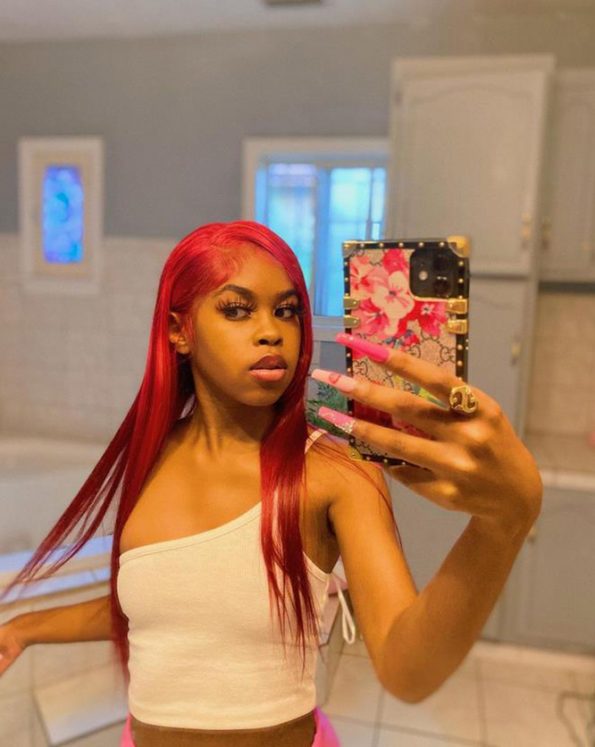 The human hair option's lifespan.
The most common option today is to purchase a human hair wig. That is primarily due to aesthetic considerations. When you select this option, it is difficult for anyone to even realize that you are wearing one.
This is particularly beneficial for people looking to get a product that will maintain their looks natural.
On the other hand, you can experiment with colours as well, but you should be aware that wigs that have been dyed frequently have a shorter lifespan as a result of the chemicals used in the process. There are a ton of variations on the market, so finding the precise texture you want shouldn't ever be a problem. A human hair wig often has a lifespan of more than a year. To keep it in good shape constantly, though, extra hair care products and techniques are required.
Synthetic hair.
We advise selecting this option if you're looking for a more cost-effective solution. When compared to real hair, the longevity is the largest drawback. Only six months are possible for this model. However, there are some benefits as well, like style simplicity and a great opportunity to try out more unusual hairdos.
When this choice is far less expensive than the natural one, having many options is not an issue. However, maintenance might be more challenging, therefore it's crucial to understand more about the right ways to maintain it. For instance, you shouldn't ever use a hair dryer to dry it since the high temperature might harm it.
Can you wear it for how long?
Take it off anytime you go to bed for the easiest solution. This will enable you to maintain it in good shape for a lot longer. However, we are aware that a lot of people do not always abide by this regulation. For instance, some people might not want others to know they are wearing it in the first place or they could be too exhausted that particular night to take it off.
However, putting it in and taking it out of the head both take practice. Additionally, the placement of some models requires additional skill. In such case, you should find out more about the elements that can help you maintain it even if you don't take it off frequently. To begin with, you should be aware that sleeping with it might be harmful.
As a result, the best approach is to wrap it around your head to reduce friction. Using silk pillows in place of your regular ones is another excellent solution. Additionally, use the necessary products, such as creams and oils, and a comb to get the ideal appearance when you first wake up. With the natural choice, this is considerably simpler.
It is not advised to use synthetic wigs when you going to bed. It is readily breakable, particularly if you move around on your bed while wearing it while you sleep. But if you want to sleep without having to take it off every night, there is a fantastic choice: a customized sleeping wig that you can put on your head to protect even the synthetic fiber.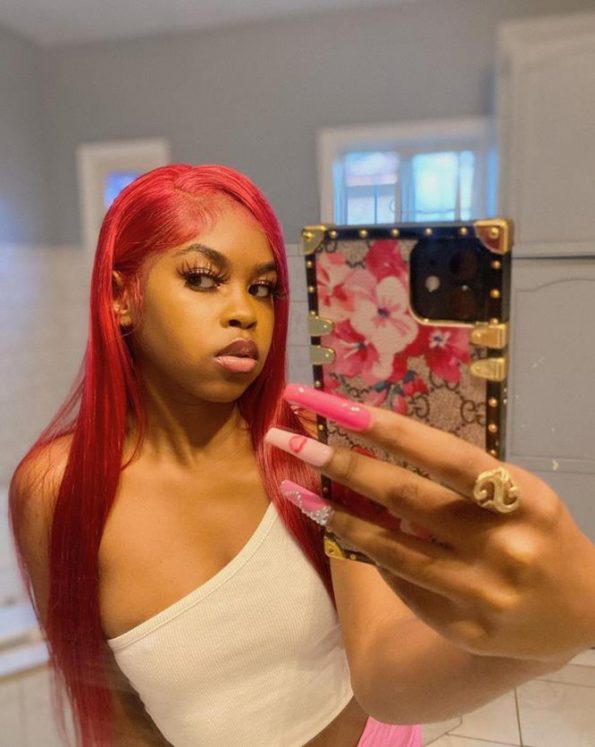 Final conclusion.
Another crucial aspect of red lace front wig lifespan is the quality of the wigs you choose. This means that if you choose the high-quality choice, sleeping with it will be significantly safer. On the other hand, because human hair may be a little bit pricey, there is no justification for risking damage to it only to wear it while you sleep.
The implication is that higher-quality things can have longer service life and won't be harmed if occasionally used while you sleep on them. But removing it each time when you go to bed is still the recommended course of action. You can preserve it for a lot longer that way, thanks to your aid. In addition, purchasing many wigs is preferable to consistently wearing only one.
This will provide you the freedom to keep them clean. It should be washed at least twice every two months, while some hair care products, such as lotions, are advised more frequently. The decision between human hair and synthetic is based on individuals' own tastes.
The best alternative is to wear human hair if you want to maintain your natural appearance and conceal the fact that you are wearing it, and also human hair is the perfect choice if you want to try out different hairstyles and stand out from the crowd.