You may instantly improve your appearance by changing the color of your hair. You can't, however, dye it a different colour for each and every function you go to. Don't give up so easy; using a wig is a great and efficient approach to acquire the new hairstyle you desire. So don't give up on your hopes just yet. Do you want to update your appearance but are unsure on what color to use? Try wearing a honey-blonde wig as an experiment. This hue is quite flexible and suits people with a variety of skin tones nicely.
Also, it is a great choice for individuals who want to give their complexion some warmth. There is a large variety of wigs on the market, each with a distinctive cut and color scheme. In spite of this, the query remains: Why should you pick a honey blonde wig in particular? We will provide you a list of reasons in this post to help you make a decision. We promise that by the time you reach the conclusion of this essay, you will no longer have any doubts regarding whether or not this is the best option for you.
Makes your skin shine warmly.
The beauty of your skin is already highlighted by your honey blonde hair. One of the main advantages of having this hair color is that it adds warmth to your complexion and optically illuminates your look. Moreover, honey-blonde hair will accentuate your brown eyes even more than it already does. If you want to make your complexion appear cleaner and more vivid than it actually is, choosing a hair color like honey blonde is a great option. By warming up their skin tones and bringing out the best in them, honey blonde hair benefits ladies whose complexions tend to seem washed out with lighter hair hues. Moreover, some women's greatest features are enhanced by their honey-blonde hair.
Compared to all light hues, less harm.
When the hair-toneless product is used as frequently as possible, the least amount of harm is generally done. Consequently, before losing all of its remaining color hair, hair has a little bit longer time to recover from the cycle of perishing. Highlights are precisely placed, which results in only a few tiny parts of the hair being coloured rather than the entire hair. By doing this, the harm that the coloring process causes is lessened. In contrast to lighter tones, honey blonde is a gentle, warm hue that may be utilized to identify your hair while causing less harm. Because honey blonde is a deeper tone than lighter tones, this is the case.
It complements a variety of skin tones.
Most people are concerned that the hue won't suit their skin. But, if you have honey blonde hair, there is no chance that this will occur, so you may be at ease. Lighter skin tones, darker skin tones, and most skin tones in between all look stunning while wearing this hue. So, don't hesitate to select this tone even if you are still unclear of your exact complexion. Your skin tone will be well-complemented by it. If you don't naturally have blonde hair or have never experimented with having your hair tinted blonde, it could be challenging to find a honey blonde wig that matches your skin tone. This is especially true for those with dark complexion.
Without any commitment, you can let your hair changes.
Do you want to change your hairdo but don't want to make a permanent commitment? For people who are always experimenting with various looks, honey blonde is the perfect hair color. If you tend to become tired with your haircut relatively quickly, this shade will give you the chance to experiment and have a new look each time without needing to color or trim your own natural hair. Look into it if this describes you. Simply take off the wig when you're ready to switch things up and put your natural hair back in place. Not at all challenging. When you wear a honey blonde wig, you may change the way you look without committing to a certain hairstyle or color.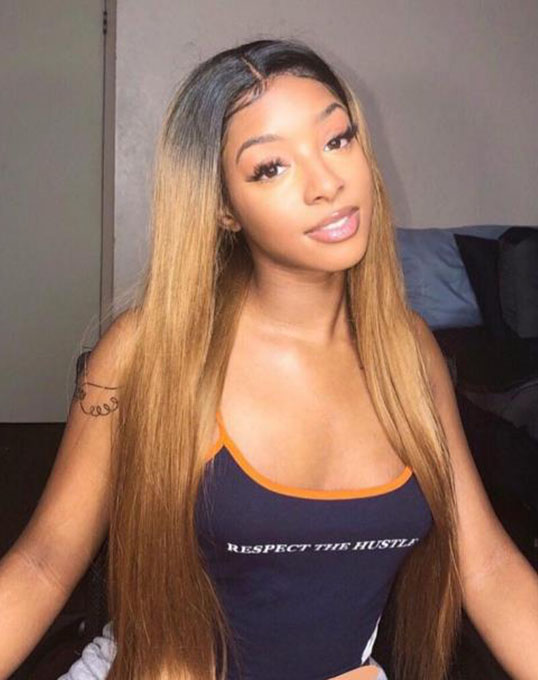 Distinction from the throng.
No matter where you go, the just-right quantity of appealing honey golden tint you have will turn heads. If your hair is this stunning warm golden tone, you can walk anywhere wearing almost any outfit and still be the centre of attention. If you want to draw attention to yourself with your hair colour, use a honey blonde since it looks good on everyone.
A stunning colour that stands out from the crowd is blonde. Consider giving yourself a stunning appearance by bunning your hair and giving it a few curls if you want to be the focus of attention at the party. The fact that honey blonde hair still looks gorgeous when handled in a relaxed or beachy way must also be emphasized. From the most understated to the fanciest of outfits, honey blonde hair will make them seem stylish and put together. Regardless matter the style you select, this is true.
Highlights your features.
Every face will seem brighter, fresher, and more young with honey-blonde hair. Although yet seeming natural, this colour may highlight your greatest features. Honey blonde is a terrific choice if you have blue eyes or pale skin since it gives warmth and contrast to your complexion, which will undoubtedly catch people's attention. Honey blonde may still bring out the natural highlights in your hair, even if you already have blonde hair. Overall, if you want to draw attention to your features and always appear your best, this shade is a terrific option.
Highlights that seem more natural.
If you want to highlight your hair but don't want the highlights to be extremely obvious or dramatic, honey blonde is the best hair colour to choose. Because honey blonde is a light, delicate tone, you can be sure that the highlights will look natural and won't appear overdone.
If you want to add some highlights but don't want them to be excessively obvious or dramatic, honey blonde is the perfect hair color to use for highlighting. As honey blonde is a color that is both light and delicate, you can be sure that the highlights will look natural and not overdone. This color is ideal for you if you want to seem sun-kissed since it offers you a lovely look while yet being simple to attain.
It is rather simple for you to draw attention to specific features on your face by emphasizing them. If you're searching for something that won't require as much upkeep as other alternatives, honey blonde highlights are a great choice since they may bring warmth to your hair that will stay for weeks. You may get honey blonde highlights by coloring your black human hair wig hair that color.
No ongoing maintenance is required.
The honey blonde wig is not your own hair; it is a wig, so you do not need to worry about having to spend a lot of time or money on routine maintenance. You could achieve a great appearance with minimal effort and yet look amazing if you have the honey blonde wig. All that is required to maintain it is daily brushing and maybe occasional use of mild cosmetics. Your honey-blonde hair has a propensity to enhance rather than deteriorate with time, so you won't have to worry about it looking lifeless or needing frequent touch-ups.
Suitable for all hair types.
Because to its adaptability and practicality, honey blonde wigs are growing in popularity. If you need a fast change in your look, honey blonde wigs might do the trick for you. You won't need to wait for your hair to grow out or be concerned about coloring-related damage if you use a wig. It may be worn anytime, anywhere. Honey blonde wigs may help you create the ideal style, whether you're going for a bold, sophisticated look or something more understated and realistic-looking. They are excellent for those who don't have the time to spend a lot of time sitting in a salon.
Selecting a top-notch honey blonde wig.
It might be challenging to select a decent honey blonde wig. With enough consideration and study, you can make it quite simple. The ideal one may be extremely simple to locate.
In order to select the ideal honey blonde wig for your head, consider the following advice:
1. Take your hair type into account.
Think about the kind of your hair before selecting a honey blonde wig. If your hair is excessively curly or wavy, a wig with straight hair might not be the ideal choice. A wig with curls or waves will suit you better if you have thin, fine hair.
2. Review customer feedback and pricing contrast.
Before making a purchase, consider reviews and pricing comparisons. Honey blondes come in a wide variety of varieties. Finding the ideal one without having to pay a bunch might be difficult. Before making a purchase, compare pricing!
Where can I get the greatest, reasonably priced honey blonde wig?
You could have encountered this sort of human hair wigs review if you often search YouTube for the top beauty videos. Blonde movies are becoming increasingly popular in 2023, and this one is by far the best among the affordable ones available.
The honey blonde wig, which is available in lengths ranging from 10 to 26 inches, is a great illustration of how you can't help it. Fans claim that it always looks amazing and gives you more style options.
Cutting the hairline to a typical thickness and coloring the bunches on the trim to make them seem less obvious are two of the most important yet challenging steps for making a wig look authentic.
These pre-modified wigs will save you time and money in the long run.
We've compiled a few of the greatest advice for wig novices that are worth viewing to help you save a ton of time!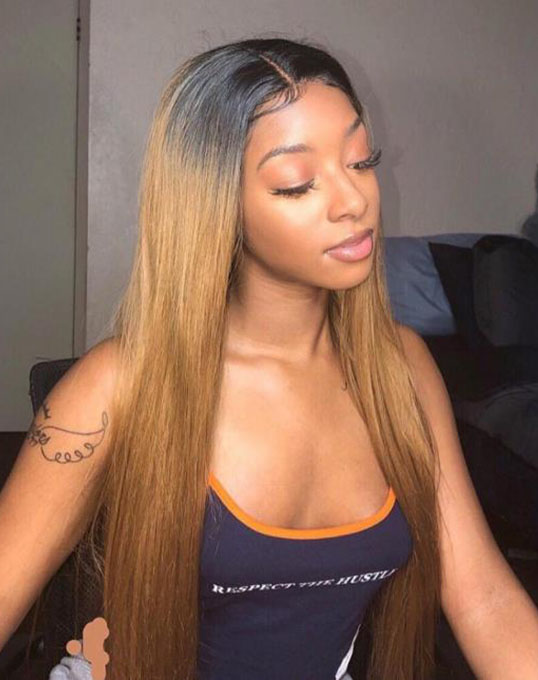 For you, we highly recommend a honey blonde wig.
A honey blonde hair wig is often what you've been looking for if you want to transition from summer into pre-winter with a new appearance. The large amount of dividing space in this front-facing unit makes it easy to experiment with different styles.
If you're a naturalist who requires a wig that looks like your own hair and serves as a protective style, we advise giving the glueless wig a try.
Visit our collection of human hair wigs, which offers exceptional surfaces of common hair, when you want to preserve your hair surface but modify your hair tone, length, style, or density.