Costumes are frequently associated with human hair wigs and Halloween or stage productions. Many people are unaware that wig hair is used to disguise hair loss. Some individuals consider wearing hair wigs to be indulgent and frivolous due of hair loss. Let's face it; baldness is a fact that we all must live with. Many people lose their hair due to illnesses and disorders. Some people have hair loss as a result of chemotherapy or other medications used to treat various illnesses. We can't dispute that persons with bald heads stand out. Wearing a wig or hairpiece might help you avoid the embarrassment and agony that comes with hair loss.
When looking for hair pieces or wigs, the kind, length, and colour of the wig are all significant factors to take into account. These are all significant factors, but they are also personal decisions and not universal. You can't just make a decision solely on your preferences. Instead, think on the core qualities of high-quality human hair wigs.
Reddish brown wigs.
Wigs come in a wide range of hues and dimensions. Reddish brown wigs is the most preferred hue since it looks excellent and natural. Brown comes in a variety of tones, including light brown, natural, reddish brown, and dark brown. Depending on our needs, we may also determine the size of our hair. There are several brown wig types to choose from, like as straight and weave. Human hair wigs come in a wide variety of styles, density, colours, and dimensions. They specialize in hair extensions, curly hair wigs, and multicoloured hair wigs. Reddish brown and black wigs are among the many things they sell.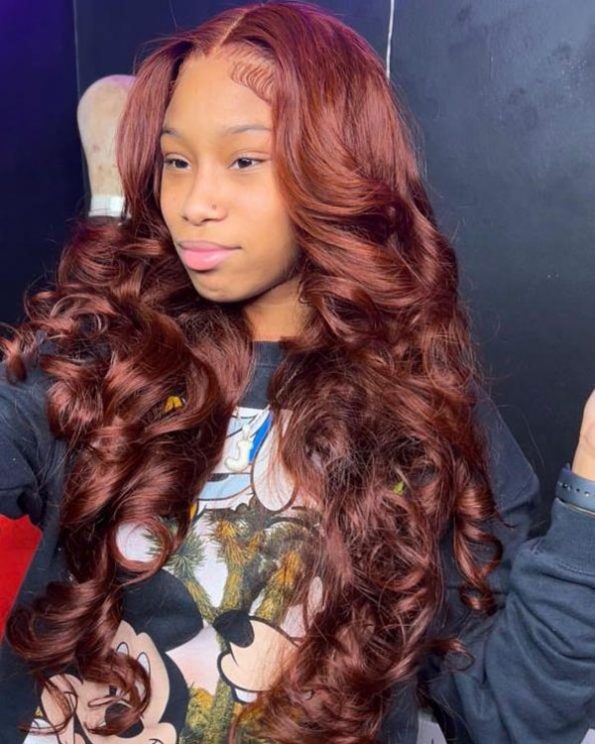 Lace front wigs.
To give more authenticity to your wig look, lace front wigs are meant. Hair strands are meticulously hand-knotted into a delicate, mesh-like material for lace fronts, which are intended to simulate a natural hairline. You get the most realistic-looking hairline appearance with the delicate thin lace. This characteristic will make you appear unnoticeable when combined with your skin tone. They are created by sewing hair onto a foundation of lace that is undetectable and perfectly shaped to the hairline. The greatest looking hair replacements are these. They are wonderfully formed and quite light, making them suitable for wearing. They are so well-liked because they offer you a natural, distinctive appearance. You may also use them as a hair replacement alternative if you've lost your hair. Contrary to weaves, glue, fusion, and other hair extension techniques that can harm hair and the natural hairline, lace wigs are absolutely safe. The term "real lace wigs" refers to wigs with a length of 13×6 inches, often known as a "30 inch wig," and created by expert wig manufacturers. It mimics the skin and scalp quite closely. With a wide range of colours, the lace may be matched to any skin tone.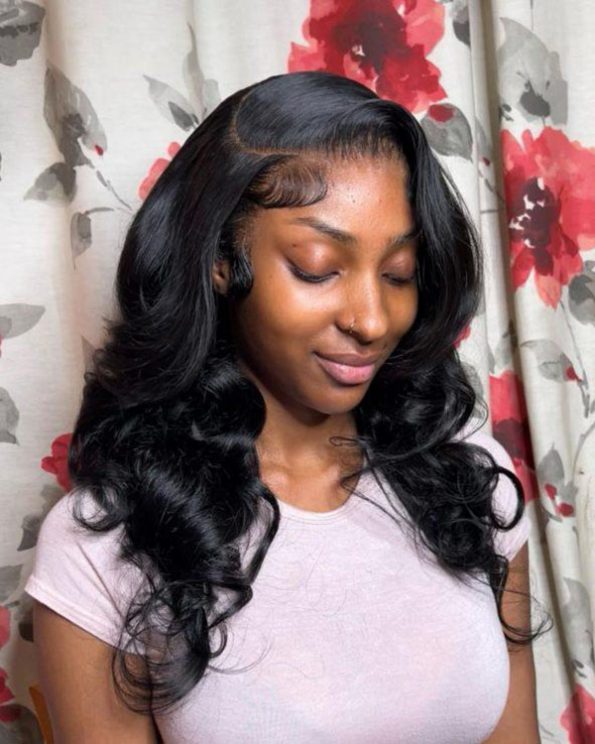 613 wigs.
When we speak of a colored wig with 613 hairs, we are talking to wigs with blonde hairs. One of the greatest is a high-end human hair item that has been 613 blonde bleached and coloured. Any colour you like may be added to this light colour. For ladies who want to feel more trendy and confident, the 613 wig is the ideal option. The 613 blonde wigs have gained a lot of popularity because they have already been coloured and bleached. You seem gorgeous when you wearing it.
You will stand out at parties, college events, and proms thanks to our superior 613 blonde hair. To bleach to 613, only the greatest virgin hair is capable. Any hue may be made to look good on blonde hair. There are a variety of 613 wigs available, including 613 lace front wigs, 613 glueless wig, 613 lace closure wigs, and 613 full-lace wigs. Visit our website for additional details.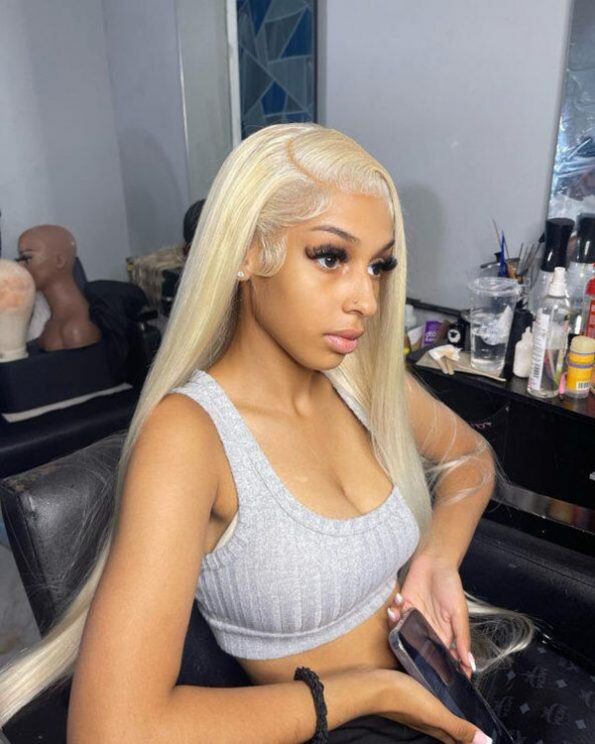 The hairstyle that you must try in the 2023.
In 2023, women's hairstyles using ponytails will be among the most popular. Whether you choose to wear your hair low at the nape of your neck or high with a black hair band, you will appear attractive and professional. In the warm season of 2023, you'll admire the innocent Barbie doll impression that the curly bangs hairstyle will provide you. Your customary tactics will undoubtedly transform the dynamics. Additionally, layering your hair creates a noticeable volume impact. Well, if you need a new haircut but are currently lacking inspiration, I'd suggest going with a modern layered cut. It is after all one of the most popular hairdo trends for 2023. Face-framing tendrils are the most appealing hairdo trend for 2023. Whether you wear them with a glittering headband or a ponytail, you'll look beautiful in them. To complete your cat-eye or full lips, a fast way is to gel or hairspray the tendrils that surround your face so they are spiky enough to do so.
A new hairstyle is the best way to mix things up since change is as enjoyable as a vacation. Even if you want to wear your hair in a consistent cycle of straight, wavy, top knots, and ponytails, a stylish cut may greatly enhance your hairstyle. Keeping up with the many hair trends may be tricky, as can deciding on the right cut. We've selected the most popular women's hairstyles to help you raise your mane game. For ladies with thick hair, short hairstyles may be incredibly intimidating. We've all had uncomfortable bowl-shaped hairstyles for ladies over 50 when things go wrong. But intricacy and layers are essential for wearing tight hairstyles designs with thick hair. Just make crisp cuts because else your hair will seem thicker. Opt for a textured, layered pixie cut instead. Your hairstyle will appear lighter because of the layers, which will also make it simpler for it to sit and flow.
Why not combine two of the hottest hair trends from the past several years—short hairdos for women and bangs, which are making a comeback? Bangs are simple to style, with the exception of the unique cut. Additionally, they require just minimal management. Bangs are excellent with short hair because they frame your face and draw attention to your features. If you notice that your short hairstyles for women are giving you a little fuller-looking face, this may also be a slimming style for you. There are many various methods to style bangs, including sweeping, front, blunt, choppy, and side bangs. A woman's most prized possession is her hair. Although it's customary for people to focus on a woman's face first, if we look a little deeper, we'll realize that every woman's hair makes the most contribution to her beauty. Your appearance is significantly changed by changing your hairstyle. While having a good hairstyle is always vital, sometimes changing your hairdo backfires. We frequently make poor fashion choices, but that is normal, sometimes people make mistake! There are a number of things to think about when choosing a new hairstyle.
Conclusion.
You can wear either wigs made of synthetic fibres or wigs made of human hair, which are the two most common forms. Each one has its benefits. Synthetic wigs can be less expensive, whereas human hair wigs appear more authentic. When compared to synthetic wigs, these might fetch hundreds of dollars more. These wigs are worth the price because they are made with actual human hair and have much longer service life, which can give you the significant advantage when come to hair replacement, since the real human hair are normally have better quality, so they usually do not need change frequently, if you look at the long-term the human hair wig are cost-effectively, despite the buyer's possible confusion about why they are so pricey.