Your natural hair may get volume and celebrity-style elegance with 360 lace frontal wigs. They are available in a variety of designs, lengths, fabrics, and hues. Typically, these wigs feature lace all the way around their outside. You may easily style and establish a natural hairline thanks to their cap structure. Furthermore, neither your wig tracks nor your boundaries will be visible.
A 360 lace frontal wig is identical to a lace front wig; the only distinction is that the lace on a 360 lace frontal wig wraps completely around the wig's perimeter. Additionally, the wig contains adjustable clips at the back to provide a snug fit without the need of adhesives. Because you can style this wig in high updos, it gives off a more natural appearance and gives you more styling options. The lace wig industry, however, is not as straightforward as it would appear. According to each model's unique features and what they have to give the customer, lace front wigs are divided into several categories. To assist you understand better, let's go into more detail about the various lace wig kinds and how they compare.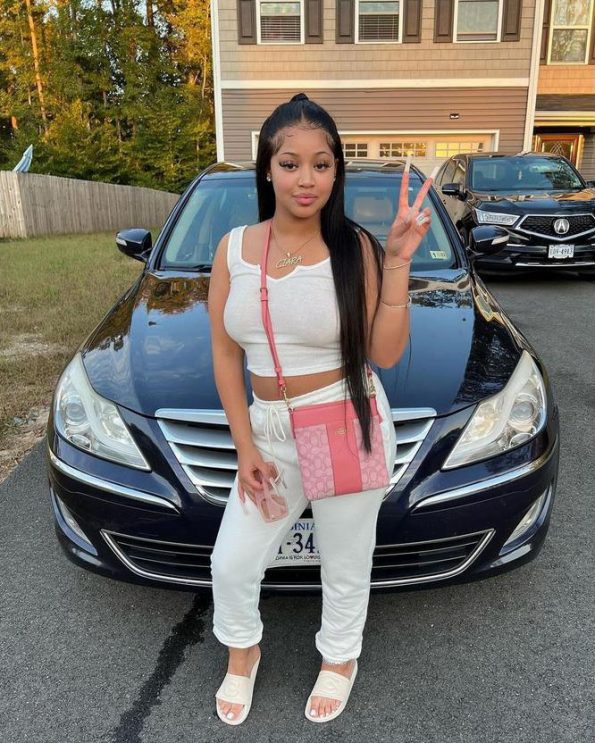 How should I wear my 360 lace frontal wig?
Lace front wigs are very common, and for good reason, as you surely well know.
There are three different kinds of wigs: lace front, 360 lace front, and full lace. In comparison to 360 lace frontal wigs, which have lace all the way around the wig and full lace wigs, which have lace covering the whole wig base, lace frontal wigs feature a frontal band of 13X4 or 13X6 inch lace that runs from ear to ear.
For a variety of reasons that we shall go over in a moment, they are regarded as among of the greatest wigs on the market. However, before that, let's examine the many lace front wig types, starting with the 360 lace frontal wig:
360 lace frontal wig.
The main component of a 360 lace wig, also known as a 360 wig or 360 frontal wig, is a lace frontal with bundles connected. The entire outer edge of the wig is covered in lace frontal. Simply put, the lace wraps around the hairline 360 degrees.
Usually, the front of the wig has 4″ of lace while the rear has 2″ of lace. This lace's hair is individually hand-knotted to provide the appearance of natural hair growth.
A breathable cap that is attached to the lace's edge makes up the 360 lace wig's central portion. To give the cap's crown thicker hair, the middle hair is machine-made and sewed onto the cap.
In addition, 360 wigs contain adjustable straps and pre-sewn clips to hold them in place. You can install them with or without wig glues, according on your desire.
Lace front wig.
Because it is the most economical choice in the lace line, the standard lace front wig is the most often used of all. Because it perfectly lives up to its name, this is the one and only lace front wig. Only the front of this lace wig—from ear to ear—is covered in lace.
Individually sewn wig hair in the lace region allows for styling flexibility in the wig's front. Wefted into the remainder of the wig is wig hair. This implies that the front lace section of the wig may be freely separated, braided, or styled. It is constrained around the remainder of the head, though.
Sadly, one of these restrictions prohibits you from wearing your lace front wig in an updo or high ponytail since doing so would expose the wig wefts along the back.
Full lace wig.
The best lace wig among the three varieties is the full lace wig. In this lace wig, the entire wig base is composed of lace, and each wig hair is individually sewed in to provide for total style freedom. How very incredible!
When wearing a full lace wig, all of the wig hair seems to be sprouting naturally from your scalp, creating a perfectly natural appearance. The lace part of the wig offers a more natural appearance since, like other lace wigs, it doesn't have a sharp hairline.
To improve the natural appearance, the majority of full lace wigs already include pre-cut edges or baby hair. Despite being rather pricey, these wigs are worthwhile since they offer total style flexibility. With maximum versatility for up styles and high ponytails, full lace wigs may be separated and braided anywhere. Similar to how you would style your real hair!
360 lace and full lace wigs have different features.
The whole circumference of the hairline is covered in lace on 360 lace wigs. You can only part the hair along the lace region since each knot on the hair on the lace is painstakingly tied by hand.
Full-lace wigs, on the other hand, have a lace foundation throughout. Hand-knotted hair may be parted anyway you choose along the whole length of lace.
The full-lace wig requires additional effort since every bit of lace is hand-knotted. It costs more than a 360 lace wig because of this.
The benefits of 360 lace frontal wigs.
The various advantages of 360 lace wigs extend beyond just changing your hairdo. Here are a few benefits of these wigs.
Versatility when come to hair styling.
The hand-knotted hair of a 360 lace frontal wig allows for unfettered parting in any direction. Additionally, it offers a bigger separating space, giving you more styling options.
Ponytails, buns, and French braids are all acceptable hat styling options. You may even design half-up, half-down hairstyles based on your preferences. Additionally, your tunes won't reveal in whatever style you develop.
Give the user a natural appearance.
Quality Remy hair is typically used in 360 lace frontal wigs, giving them a more realistic appearance. Along the hairline, you may add baby hair and bleached knots to further personalize them. As a result, the edge will resemble the scalp more. Additionally, because the lace surrounds the entire head, 360 lace wigs typically seem more genuine than lace frontals. Even with an updo, the back hair will still look like it is sprouting from the scalp.
Comfortable when you wearing it one your head.
For a more pleasant wearing experience, the 360 lace frontal wig offers increased breathability. It has more lace space than a lace front wig, T-part wig, or U-part wig, which is why. It also includes a centre cap that is perforated for additional ventilation. The hair is less thick because the wefts have wide gaps between them. As a result, you may wear your wig for a long time without feeling uncomfortable.
Affordable compare to other luxurious wigs.
In comparison to full lace wigs, 360 lace frontal wigs are less expensive. They need less work since they have less hair and less lace surface area.
Costs for 360 lace frontal wigs should range from $50 to $200. Keep in mind that the cost may change based on the wig's length, style, and lace composition.
Beginner's guide to installing a 360 lace frontal wig.
A 360 lace frontal wig may be installed without too much difficulty. Make sure the hair is braided into cornrows before wearing the wig. After that, use oil to keep the hair from drying out. Affordable 360 lace frontal wigs are less expensive than full lace wigs. They need less work since they have less hair and less lace surface area.
It should cost between $50 and $200 to purchase a 360 lace wig. Always keep in mind that wig length, style, and lace composition may all affect pricing.
How should a novice attach a 360 lace frontal wig?
As difficult as it may appear, installing a 360 lace frontal wig is simple. Make sure the hair is cornrowed before putting the wig on. To stop the hair from drying out, use hair oil next.
Here is a simple guide that will show you how to install a 360 lace frontal wig.
Put on the wig cap.
Apply makeup in a colour that complements your skin tone while donning the cap. After that, dry the edge with a blow dryer set to a cool or warm heat setting after adhering it down with a holding spray.
Cap trimming to make sure it fit you will.
After that, clip the cap's extra edges off and reapply foundation to the cap's edges.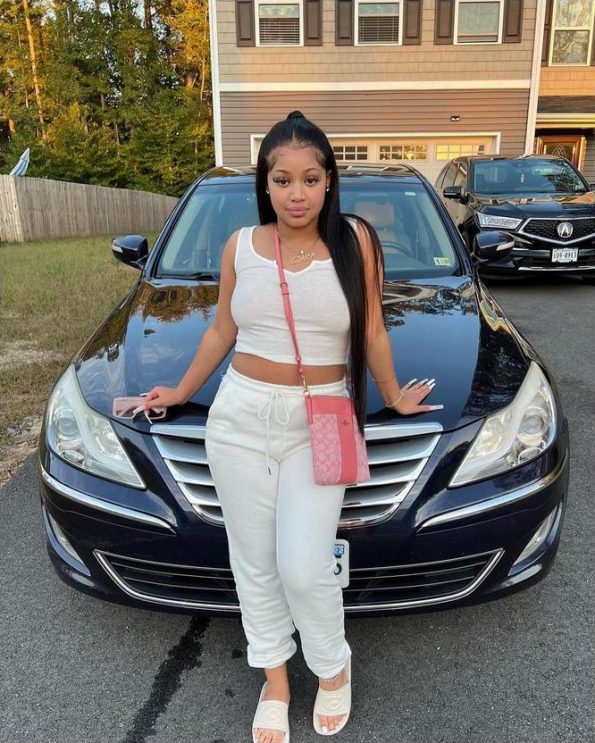 You can install the wig.
Place the wig on your head, aligning the lace with your natural hairline. To hold the lace down, sprinkle some holding spray beneath it now.
Integrate the lace.
Reapply holding spray after trimming the extra lace from the hairline. For a flawless blend, follow that by applying foundation to the edges.
Make some baby hair.
Cut the hair using a sharp pair of scissors after dividing it into little portions along the wig's edge. After that, shape baby hairs along your hairline using an edge control brush and style gel.
Summary up.
Your knowledge about 360 lace frontal wigs is now almost complete. And from these online wig shops, you may get a 360 lace frontal wig if you wish to give it a try.