Multiple light-colored hair strands are adorned on the black foundation in a partial coloring process called highlights to provide a generally alternating appearance of light and shade. If ginger hair is one of the most popular hair colors for the summer of 2022, then highlights wigs will be trendy in 2023 and will make your hair appear more alluring and fashionable. Highlight hair will be a terrific option if you are sick of having just one hue. You won't be let down, I promise. Today, we will mainly talk about why highlight wigs are so well-received.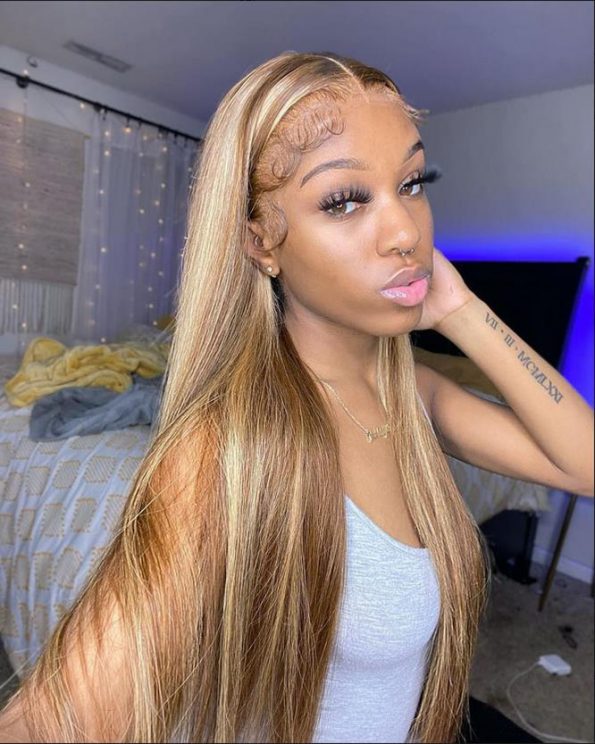 Make you bold and distinctive.
Bold hair colors, whether they are just a few highlight hair strands or a full head of colored hair, can reveal a lot about a woman's personality and how she wants other people to see her.
Natural feeling.
Selecting a highlighted wig is the best option if you want to give the color of your wig some depth, dimension, and sassiness. People won't even notice that you're wearing a wig thanks to the realistic-looking faux hair created by a highlight wig!
Give you a younger appearance.
By incorporating that same warmth and joy into your hair color, highlight wigs aim to bring out a youthful glow in your appearance.
Increases personality and self-assurance.
Women who choose highlight wigs exude a sense of style, confidence, and personality.
Easy technique to add color to your wig.
Some ladies want to alter the appearance of their wigs by applying custom highlights themselves, but this may be a highly hazardous experiment and might have devastating results. The hassle of dying your own wig with highlighter streaks may be avoided by purchasing a highlight wig.
Best and affordable highlight wigs to try in 2022.
Online shoppers may purchase high-quality highlight wigs from MscocoHair at a reasonable price. Below are a few popular human hair wigs with highlights. Select your favorite to bring home.
Undetectable lace highlight 13×4 lace front wig body wave wig.
One of the timeless hairstyles for every season is the body wave. If you are unsure of the style you want when buying a highlight lace wig, just order a body wave lace wig—it won't fail.
You will stand out at your party without a doubt if you wear a lace front wig with bouncy curls as your highlight. Get the gorgeous, bouncy, huge curl with the highlight color right away; nobody can resist it.
Highlight bob wig short hair straight HD lace frontal wig.
The bob wig is a necessity if you love short-inch lace-part wigs. A short, straight bob wig is always in style. The highlight color bob wig will give you a brand-new appearance if you are sick of the natural color bob wig. Highlight bob wig with 150% density and 10–14 inches. The easy installation and plain appearance.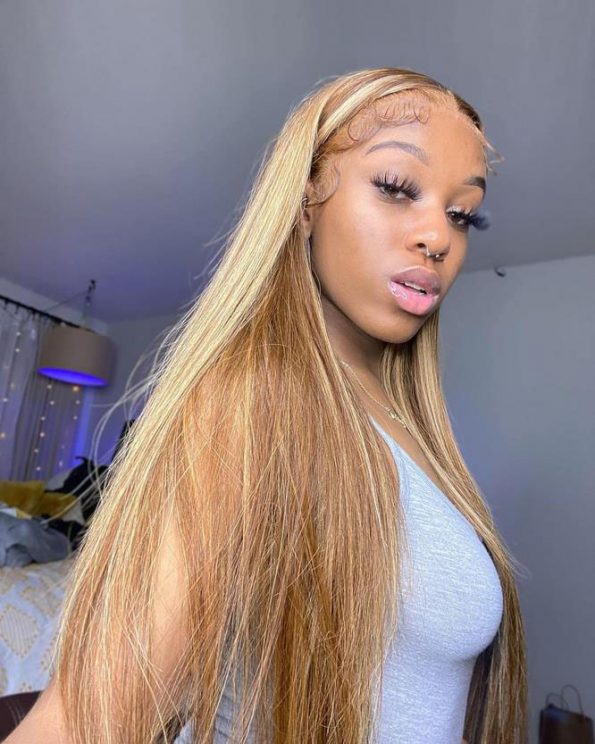 Undetectable lace highlight wigs straight hair ombre wigs 13×4 human hair wigs.
The straight lace front wig is one of the most popular highlight wigs. 100% virgin human hair is used in this. Because the wig's forehead has already been plucked, it is simple to style the hair to seem as natural as your own.
All wig lengths are available, ranging from 16 to 28 inches. Satisfy your desire for long, straight hair in the style of a waterfall. You can create a whole head out of each of its densities, which are 150% and 180%, respectively.