On social media, curly hair care regimens are becoming more and more popular. Finding a regimen that works for African American curly hair as opposed to finer variations of curly hair can be quite difficult. Fortunately, the MscocoHair team is committed to researching various hair types, the best ways to style and maintain them, and how to accurately reproduce them in our premium wigs. We're here to offer our go-to curly hair regimen so you can maintain your hair smooth, lustrous, and healthy.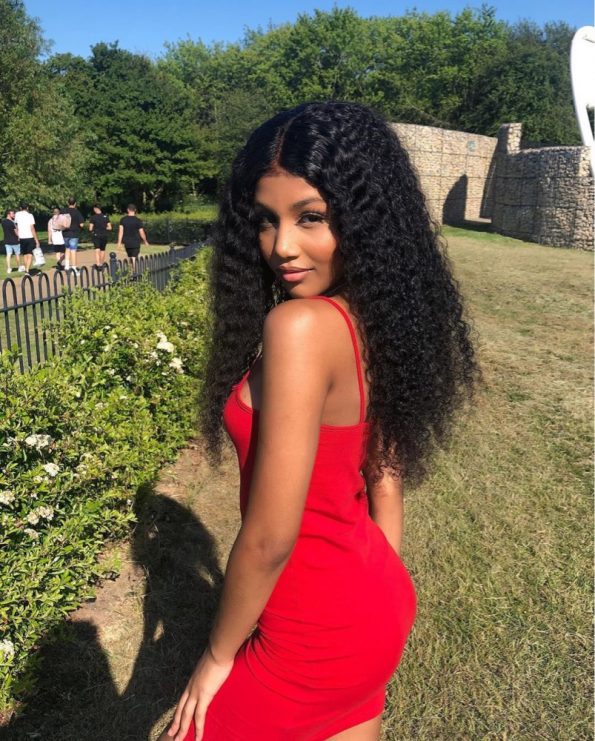 How should I maintain my curly human hair wig?
We need to take good care of the curly wig, from using it to washing it, to styling it, in order to preserve its hairdo and increase its lifespan.
I. Wig storage.
Take it off and place it on the support as usual. You can't just throw away a wig that you wear every day when you take it off. The support should be placed on top of the wig. It should be kept in a plastic bag when not in use. Put your wig away if you don't wear it or if you don't wear it for a while. Avoid exposure to the air whenever possible.
Because dust and dirt are common, you should receive the wig in the same location you previously stored it, or in a plastic bag.
II. Wash the wig on a regular basis.
If you use wigs frequently, it is advised that you clean them once a week. When cleaning, keep in mind that wigs should not be cleaned with hot water, as this will harm the quality of the wigs, and should not be immersed in water for an extended period of time. They should be dried automatically in a ventilated area after cleaning.
III. Apply hair conditioner.
Avoid using your hands to scrub the wig when washing it. When you see the wig's knot, don't pull. Apply conditioner, then gently straighten it. Additionally, the wig will be as vibrant as the one you just purchased if you use conditioner.
IV. Do not use a comb.
Avoid using a comb to maintain curly hair on your wig if it is curly. Care for it delicately using your hand. The curl of curly hair will be lost while using a comb. The hair knot may only be somewhat loosened at first, and then it must be clamped with a splint, sprayed with wig care solution, and finally untied with the hand. To smooth your hair, never use a comb. While the hair knot is still closed, avoid using any combs. After spraying the care solution, the comb is used, and at first, the hair is practically damaged.
V. Use hair products without oils.
It's been a while since the wig was worn. It's still as black and stunning as the day you purchased it. Spray some nourishing maintenance fluid on the curly or deep wave wigs a few times before wearing them every day, in fact. The wig may be lubricated, restored to its former beauty, and prevent static electricity.
What should you look out for if you perm your hair?
I. Create a hollow curl at any time.
This method of curling hair won't damage it and works best on dry hair. Part the hair into 1-3 cm wide locks when it is 70–80% dry. Roll the hair evenly into curls, attach it with hairpins, spray on styling products, and take out the hairpins when the hair is dry.
II. A liquid for nursing that contains almond oil.
The greatest method of care for curly hair that is dry and forked is to utilize high-power nutrients. Using almond-containing essence to care for hair is advised by hairstylists as it may improve hair intensity and make hair healthier and more plentiful. This is so that curly hair may quickly recover since almond essence more readily penetrates damaged hair and repairs it from the inside.
III. Extend the cleaning time for greasy curly hair.
If you have oily hair, it's easy to get it stuck on your scalp after curling, making your fluffy hair seem unattractive. The simplest technique to create curly hair fluffy and dynamic is to use more washes, which may successfully relieve greasy hair and maintain the hair fresh and fluffy all the time.
IV. Pick the appropriate style aid.
When styling curly hair, the majority of people choose gel water. For hair with more hair, using gel water will make it heavier and give it a sensation of hanging. When using gel water, gently work it through the hair starting at the tip rather than the root, which will cause the hair to go straight and lose its curl.
In general, the result is best when the hair is between 70 and 80 percent dried. Nevertheless, if your hair is soft, wax, nourishing water, or foam wax, mousse, etc. are better options. The texture of the mousse is rather light, so unlike gel water, it won't alter the curl of hair. When choosing gel water, aim to pick hand wipe products that can be applied uniformly and boost strength and flexibility.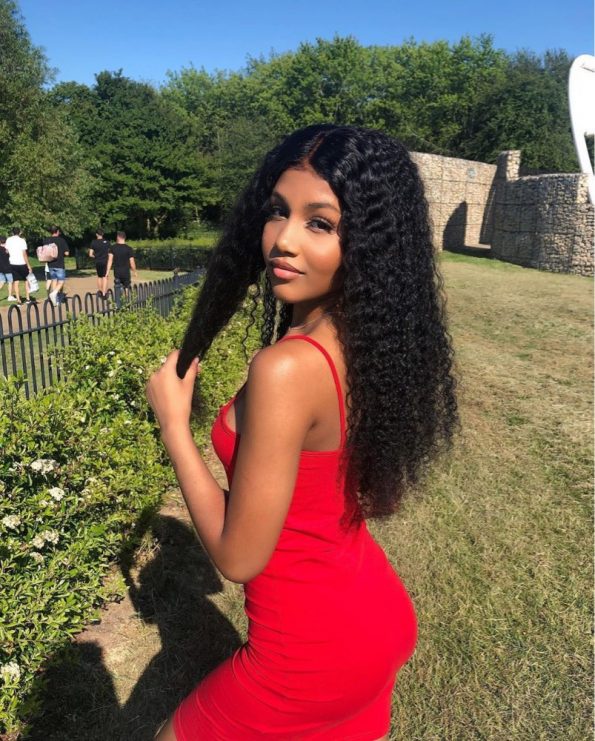 V. Curly hair may be safely with the use of hairdryer without damage.
Pay attention to blowing from the hair root to the hair tail while using a hairdryer to curl hair; or else, the scale tissue of the hair epidermis will be blown over, resulting in needless damage to the hair. Furthermore, the hair drier should go in the direction of the comb so that the hair produces shine, seems brilliant, and does not easily lose form.