It makes sense in a society with so many choices to wonder whether buying a burgundy wig is worthwhile. The reason for this is the rapid emergence of new possibilities. You must first research the accessory before purchasing it if you want to stay up with the newest fashions.
You'll spend less time, energy, and money with this superior and more ingenious strategy.
One of the most popular hair accents is a wig with burgundy hair. 99j wigs have so gained notoriety because of their distinctive attractiveness.
You've thankfully arrived at the right spot if you're trying to figure out the popularity graph for the wig. You can determine whether a burgundy wig is cost-effective by reading this blog page.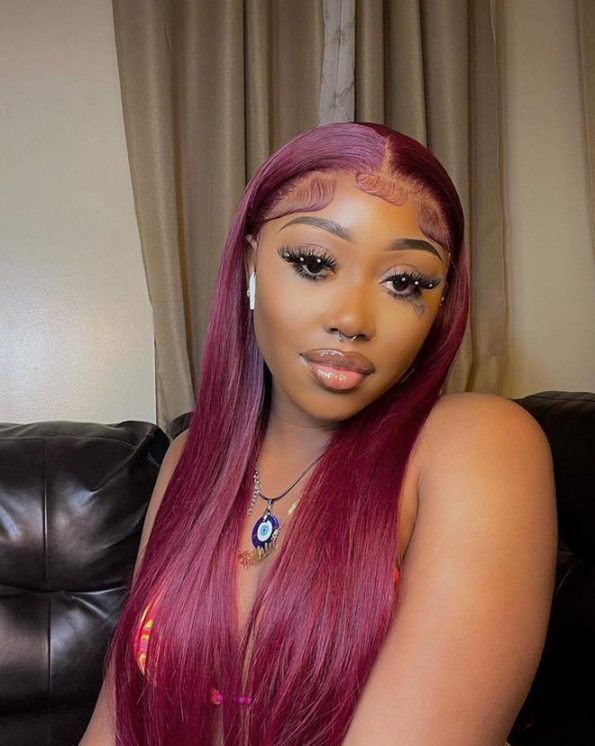 Burgundy human hair wig.
Human hair wigs in the colour burgundy are the ideal approach to make your beauty stand out from the crowd since it is a stunning hue to wear. Wearing a burgundy wig may be a fun addition to a night out or a daily appearance. Because it enhances your skin tone so beautifully, burgundy is not just appealing on you; many individuals also desire to dye their natural hair this colour.
The ability to wear lengthy locks without having extensions installed, which over time might harm your own hair, makes burgundy wigs excellent for those of us with short hair. Given how difficult it is to produce burgundy hair naturally, burgundy human hair wigs are also fantastic for those who have coloured their own hair that colour. Choosing the ideal burgundy human hair wig may be challenging because there are so many options available. You should choose the burgundy human hair wig that best complements the form and style of your face as there are many various methods to style them. Burgundy wigs really highlight a lovely face because it's a really striking hue. However, once properly cared for, burgundy wigs look wonderful and truly accentuate your natural beauty. Burgundy human hair wigs might be more difficult to maintain since they are a light hue and require careful attention to ensure they do not fade.
Why is the burgundy wig so popular right now?
Now is the moment to consider unusual yet seductive options like burgundy wigs. Natural tones are no longer popular among those who want to just cover up their balding heads or hide their grey hairs. The new era calls for something elegant!
The 99J wigs are a popular choice because these accessories are no longer necessities but rather a means to glam up your appearance.
Before we decide whether or not burgundy wigs are worthwhile purchases, you must understand what benefits this hair item offers!
Flexible style.
Wigs have many uses than only wearing. These can be further styled after they are in place. The burgundy wig is flexible enough to allow for hair shaping, unlike many other hues.
Suit diverse skin tones well.
It's fine to experiment with burgundy. It accommodates all skin tones and offers you a wide choice of shades. Burgundy wigs look best on a variety of skin tones, including peachy, ebony, fair, olive, pink, gold, and many more, unlike other colours like blonde, which can only be worn by those with fair skin.
Warmer, rich browns work best for peach and gold complexion tones, while cooler burgundy hues with more red and violet complement olive, pink, and black tints best.
Whatever the styling, it will be distinctive.
It is the ideal option because it can be securely worn in several locations without seeming out of place. Burgundy-colored wigs have the advantage of seamlessly blending into the surroundings.
The daring appearance.
Wigs are currently utilized more as a fashion item to offer a wow factor to your personality, as was already said. So, if you're trying to get people to turn around and ask for you once, a burgundy wig is the best option!
With burgundy hair, create a strong and assertive appearance. These wigs are fantastic; they're almost as seductive as the burgundy wine. Thus, a well picked burgundy wig may give your character a stylish look. You may seem really distinctive, sassy, and stylish by wearing different tones of the lovely burgundy colour.
The finest outcomes may be attained with these ten methods.
The following list of the 10 most crucial small tips for caring your burgundy human hair wigs is provided in boldface type:
I. Use mild shampoo to wash burgundy human hair wigs; however, avoid washing them too frequently as this might cause fading. Keeping in mind that burgundy is susceptible to fading when exposed to high temperatures, you should also make sure the water temperature does not grow too hot.
II. Burgundy hair can be permed, but only if a specific shampoo and conditioner made specifically for burgundy hair are used. Burgundy-colored wigs shouldn't ever be washed in hot water as the colour will soon fade! Burgundy human hair wigs shouldn't be permed more frequently than once every three months. If you prefer curly burgundy wigs, it could be wiser to choose burgundy lace front wigs rather than burgundy human hair wigs.
III. Be careful not to overheat curling or flat irons when used on burgundy human hair wigs as this may damage the fibres and cause fading over time.
IV. Because burgundy hair lacks the natural oil that coats the rest of our hair, it might become dryer than other coloured strands and is not recommended for sleeping in. Therefore, after wearing your burgundy wig all day, you should always take it off before going to bed.
V. Avoid using strong chemicals to bleach or colour burgundy human hair wigs since doing so will hasten their fading. Burgundy wigs should only be dyed using vegetable dyes made for human hair because it is a naturally extremely light hue and should never be bleached. Once your hair has been coloured burgundy, you can maintain it looking great by using certain shampoos and conditioners.
VI.There are many methods to style burgundy human hair wigs, but you should avoid using too much hairspray since it will make the wig fade over time.
VII. On burgundy hair, you may apply a small amount of mousse, but stay away from gels since they will make the wig bulky and oily.
VIII. When not in use, burgundy human hair wigs should be kept in a cool, dry location; do not keep them in direct sunlight as they will soon fade, this tip suit for any kind of colored wigs!
IX. You may revive your burgundy human hair wig by applying a small bit of olive oil to the ends if it starts to appear a little dry.
X. Lastly, to keep your burgundy human hair wig looking bright and new for as long as possible, always use a high-quality brush while styling it!
Use these 10 simple tips to maintain your burgundy human hair wig, and you'll be sure to see an improvement in your natural attractiveness.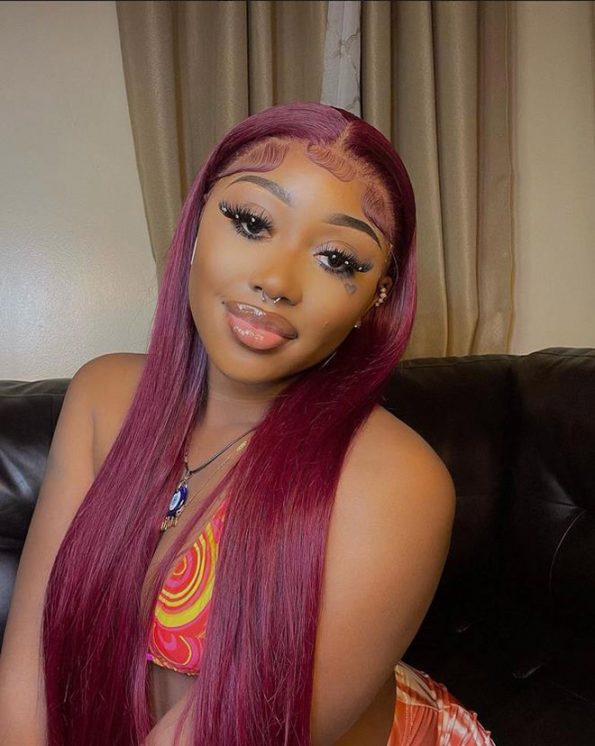 Summary up.
You must have reached the deciding stage after reading the aforementioned remarks. Furthermore, we are certain that the answer is really "yes"! Burgundy wigs are unquestionably worthwhile purchases. They provide you with much more for a small price. The burgundy wigs take on the burden of lifting you above the hundreds of other people in the throng, saving you time and effort.
To actually see the advantages of a burgundy wig, get one have a try.