When you buy a premium red lace wig, you want to preserve its beauty for as long as you can, and that's why MscocoHair is here to help. The lifespan of your human hair wig may be increased by more than two years with the right maintenance and care. Effortlessly, caring for a wig is not something that comes naturally. It is unquestionably a learnt process, and the professionals at MscocoHair are ready to assist. Use this step-by-step instruction manual to learn how to properly care for your red lace wig.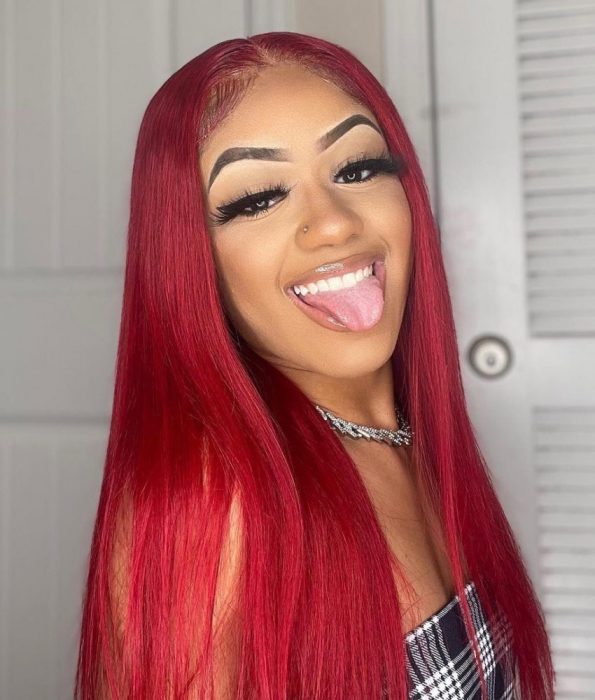 Use a specific shampoo and hair conditioner to wash your hair.
With time, you may have discovered that not just any shampoo and conditioner will do for your hair. Some shampoo and hair conditioner brands are either not created for the texture and kind of your hair or they include harmful substances. Similarly, since lace wigs are manufactured from high-quality human hair, it's critical that you use the right hair treatments to preserve their strength, gloss, and softness. Additionally, since wig hair does not sprout from your scalp, natural moisture will never be restored. Therefore, it's crucial to spend money on moisturizing conditioners and mild, nutritious cleansers.
Maintain frequent wig washing.
Just as crucial as the tools you use to wash your wig is how frequently you do it. Every couple of weeks, give your wig a moderate wash to remove dirt and perspiration that have accumulated. After you're finished, make sure to let your wig air dry because heat drying might harm the foundation and hair's structure. Of course, avoid over washing your wig since this can also cause damage. More than twice a month is all that is required for washing.
Try styling without heat.
You can choose wigs that already have perfect style as an alternative to heat-activated straightening or curling. You may get a wig with straight hair and one with a curl pattern, then alternate between them according to your mood and sense of style. Completing heatless styling will also result in lovely looks. You may braid damp hair, for instance, and undo the braids after the hair has dried. With this technique, you may create stunning waves.
Avoid long time exposing it to high temperatures.
If you have ever straightened or blow dried your natural hair every day, you are aware of the harm that may be done to the hair. Since natural hair oils do not replenish moisture, this is particularly true in the case of human hair wigs. It will eventually dry out the lengths and harm the ends. It is also crucial not to keep it close to a heater, a fireplace, or a window that faces the sun.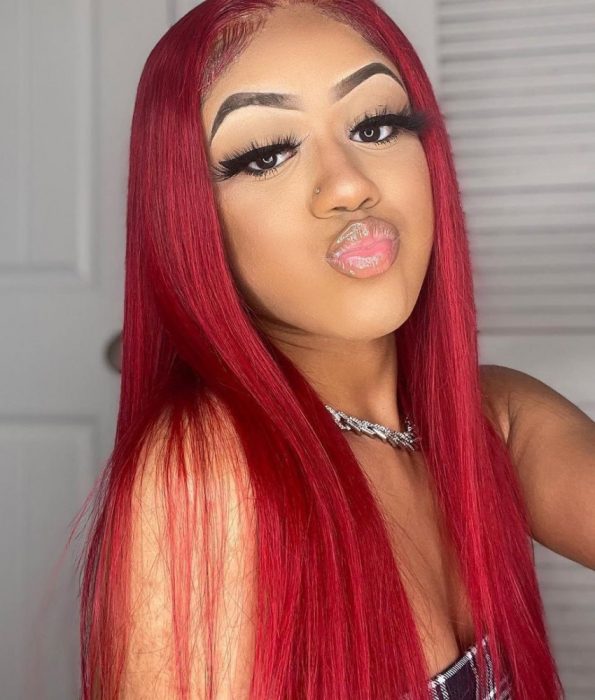 Whenever possible, exercise gentleness.
Even though it could seem like there are countless guidelines and specifications for appropriate wig upkeep, the overarching message is to always be kind. This is particularly true of lace wigs since the lace foundation is thin and exquisite. For instance, wearing a lace wig while you sleep might result in extra friction that harms the base. In the same way, you wouldn't want to get it wet in the shower or a pool since you would compromise its integrity.