Over time, wigs have become more and more common, and you might be shocked to learn how many celebrities also wear them. Wearing a wig continuously has various benefits. Even while certain wigs may appear excessively pricey, wearing them may really help you save a lot of money because you won't need to pay a hairstylist as much. Additionally, wigs and extensions may be excellent safeguards for your real hair, particularly since you won't need to bleach and colour it. Additionally, purchasing a variety of wigs will let you to effortlessly prepare for each event while still looking fantastic. Additionally, since it just takes a few minutes to install it to your hair, you will save a significant amount of time.
Wigs made of virgin natural hair are the most popular option, despite the fact that synthetic ones are also available, however, if you wear a human hair wig no one will ever know you are wearing them, if you wear a synthetic one people will notice that you wearing a wig easily. View some of the most well-liked and alluring curly human hair wigs we have available on our website. However, you should be aware that much like your own hair, wigs made of human hair require regular upkeep. It can stiffen up and get dry over time, and that is not uncommon. In order to keep your wig soft for a longer period of time, use some of the following methods.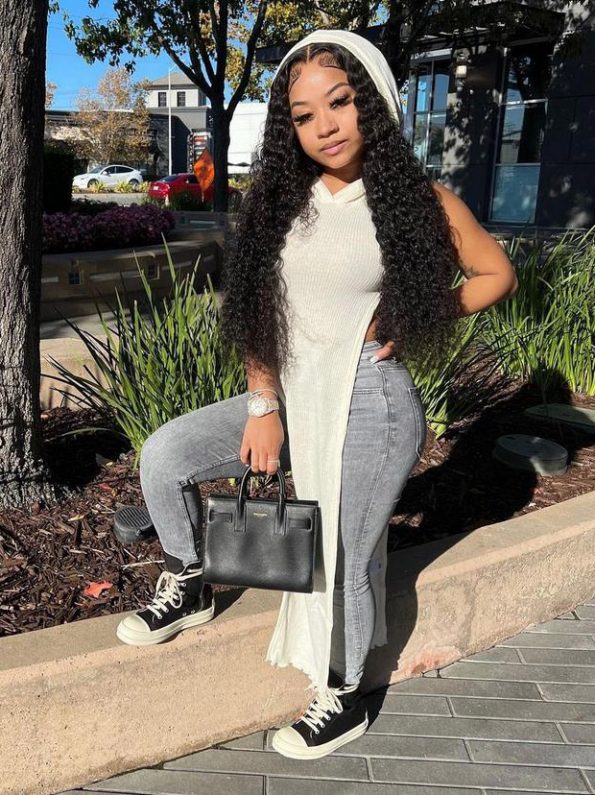 How can a frizzy wig be fixed?
Because wigs are seen as feisty women, they require constant attention, pampering, and gentle handling. In light of this, you should also handle your wig with care and gentleness if it is frizzy. Particularly with fibre wigs, hair in wigs that have been worn for a while may become frizzy. The wig's hair will fall out if you do not carefully comb it.
To prevent hair loss or breakage while brushing, first divide into two sections with your hands. Always keep in mind that the wig should be brushed and detangled from the hair roots to the ends. The hair ends will become more knotted if you brush the wig from top to bottom.
You shouldn't rush troubleshooting because that requires patience as well. After detangling, lightly brush the hair while misting it with hair conditioner to make it smoother and simpler to comb. You should brush your wig after each use to reduce knots in order to avoid frizz. Spraying a wig-specific conditioner before brushing is important. Next, separate the hair into little pieces and brush the wig with a wide-toothed comb. Shake the wig carefully after combing it to make the hair appear smooth and natural. If you work diligently and patiently, you will eventually be able to restore the wig to its original splendour.
How can a dry wig be revived?
Human hair wigs and synthetic fibre are the two major materials used to make wigs nowadays. Regardless of the material, old wigs not given the necessary hair care will result in frizzy and dry hair strands of lower quality. In order to maintain the hair's softness, hair repair should become essential.
Following are six methods to revive a dry wig:
Step 1: Brush the wig as described above.
Step 2: Pour diluted water into a bowl and add the shampoo.
Step 3: Brush and detangle the wig before placing it in the sink to soak for five to ten minutes (Simply soak it; do not massage it since doing so will ruin your hair.). Rinse your hair with water after giving it a good shampooing.
Step 4: Keep adding conditioner to the water-diluted basin. Apply shampoo to your wig in the same manner, then rinse it with water. To repair it, you need apply wig-specific conditioner.
Step 5: Next, gently absorb the water by placing the hair on a soft towel (Avoid rubbing the towel through your hair with your hands).
Step 6: Apply conditioner to the hair and brush the wig with a wide-toothed comb when it is almost dry. Then, let the hair air dry fully. So you've finished it now.
How to fix a wig whose style or texture has faded?
If you use a wig that is naturally wavy or curly, the curls will eventually stop looking natural and will need to be restored. You may use a curling iron to recover your hair whether you use wigs manufactured from human hair or artificial fiber.
Knowing how to correctly curl a wig will make the process extremely straightforward. Utilize the advice below:
Step 1: Brush your wig first to ensure that the curls are organized and not haphazard before curling your hair.
Step 2: Make little curls out of your hair.
Step 3: Take a tiny separated portion of hair and brush it with a comb. The hair can then be curled with a curling iron. To maintain the curl's structure, wait until the hair has heated up before releasing it while holding the curl in your fingers. You may let it go after the hair has cooled. You may entirely restore its texture by doing the same with the remaining curls.
Step 4: To keep the wig in place once you've finished curling it, remember to spritz conditioner. We want you to pay attention to a few key issues at this stage. To assist your wig swiftly fold into place and recover a smoother and softer attractiveness, spritz it with a hair conditioner designed for wigs and gently brush it thereafter.
You may repair the wig and make it gorgeous once more with the aid of the advice by us just given you. Please do not hesitate to contact us if you have any queries concerning the application of wigs or advise on where to find and purchase them.
How can you re-soften it?
You must be aware that purchasing a more costly product does not ensure that it will last longer without adequate maintenance. Natural hair needs certain minerals and oils, and additional methods will be needed to supply the lace with the same. The finest tools for the process are a shower cap, a Moroccan Argan Oil, a comb, brush, a hairdryer, a protective spray, and a conditioner and moisturizing rinse.
How can the wig be protected against mutilation?
The greatest approach to prevent damage to your wig and maintain its softness for a longer time is via proper care. Avoid washing it too frequently as this might potentially remove the vital oils that give it volume and suppleness. Therefore, washing it twice or three times a week is ideal. Avoid alcohol-containing items as well because they could damage your wig and natural hair.
Additionally, you want to incorporate a suitable cream with your items and use it following each washing. The hair will become lustrous and appear natural with the use of a cream. The dryer is the most typical way to harm it without realizing it right away. The majority of people believe that a higher temperature is advantageous since it saves time, however a high temperature will dry it out excessively and make it inflexible once again. Conversely, while choosing items to take care of your hair, make sure they are of a good calibre. It's simple to review different items and look up consumer reviews. The reason for this is that certain inexpensive products could ultimately ruin the wig, leaving no way to save it.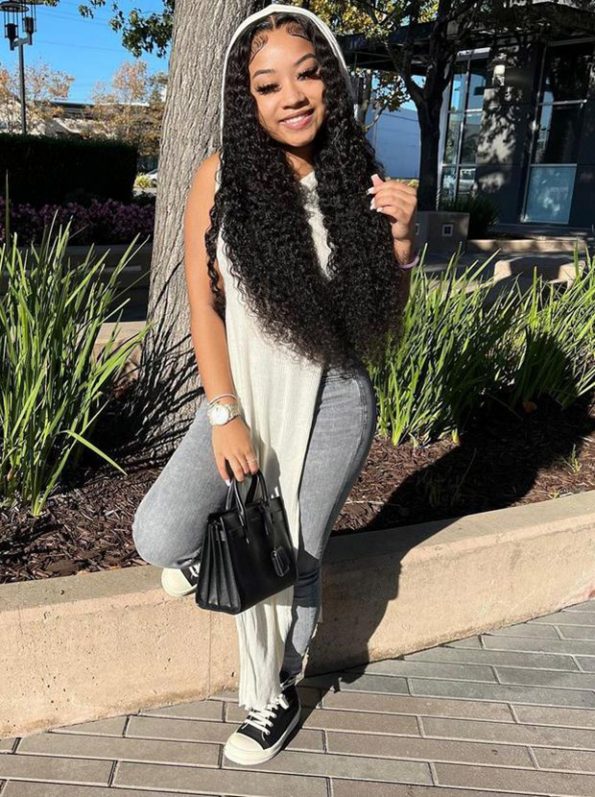 Summary up.
Having a collection of wigs at home has several advantages, as we've already said. With these, you may always be prepared for any situation and prepared to look good at all times. If you've ever wondered how celebrities always manage to appear so fantastic, the key factor is that most of them opt to wear wigs rather than regularly colour their hair. The cost is not the major problem with frequent hair appointments; rather, it's the potential harm to your natural hair. Because of this, you should get more knowledgeable about wigs and select a few that complement your fashion sense.
The ones made of real hair look very natural, but they are significantly more expensive. In that regard, it is crucial to understand more about all the variables that could have an impact on any harm. Knowing how to maybe resurrect your wig can also help you from tossing it away. Knowing the right upkeep techniques is crucial because some wigs may cost $3,000 even more. If you get a high-quality model and take good care of it, you may wear it for a whole year. The longevity can be increased even more by having a few of them and replacing them more frequently. Additionally, you may experiment and pair different attire with consistently elegant hairstyles.