Glueless lace front wig is very popular recently and is one of the most popular styles for women. You can wear a wig in a variety of ways to avoid glue damage to your wig. You can see many stars or online celebrity wearing and using this kind of wig. So, do you know what a gel-free lace front wig is? If you want to learn more about the gel-free lace front wig, you can continue to read this blog, you will be satisfied.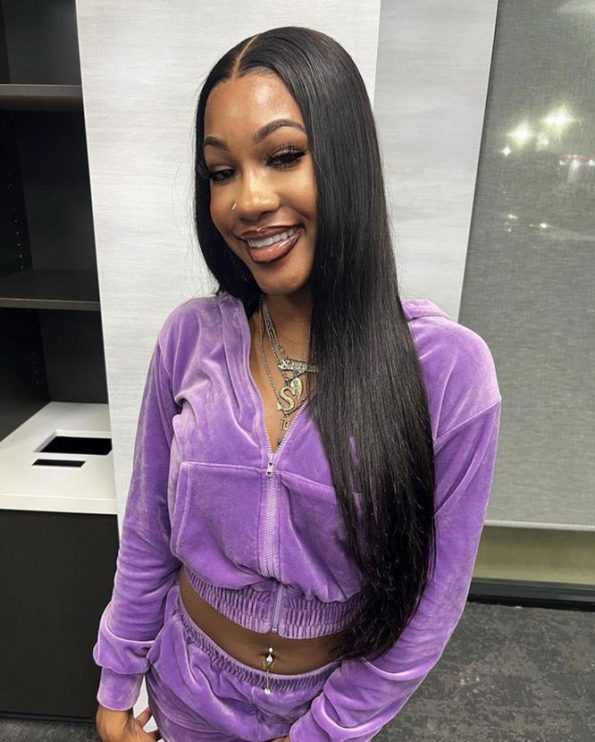 What are glueless lace front wigs?
Glueless wig means it can be installed without glue. It mainly has two major categories, one kind is no glue no lace wig, one kind is no glue lace wig. Glue-free lace wig is a lace wig that can be installed without glue, and special devices are installed inside to help you install without glue. When you use glueless lace front wigs, you can have 2 installation methods, one is the installation without glue, one is to install with glue. And the presence of lace allows you to create more shapes.
Benefits of Glueless lace front wigs
A wig that can be fitted without any adhesive at all has a very sturdy installation, so you won't have to worry about it coming undone. You can adjust rubber-free wigs' adjustable straps at the back of the cap for the most comfortable fit.
You can quickly and easily install the glueless lace front wig without using glue, which will save you time and money. The glueless lace front wig is also quite easy to remove; you won't have to worry about the difficulties of doing so.
If you wear glueless lace front wigs, your scalp and hairline will be more protected. You won't be at danger for scalp allergies if there is no adhesive. When you attach a wig, glue can harm your hairline, making it thinner, taller, and in extreme circumstances, even hurting your skin, if you use subpar adhesive or apply too much glue.
Additionally, the wig can shield your natural hair, providing a better environment for its growth.
You will have a great experience, be comfortable wearing it for a long time without getting fatigued, and it is lighter and more breathable than glue-on lace front wigs.
Your decision to choose glueless wigs can significantly reduce your maintenance expenses. Low-maintenance wigs include those without gel.
Additional installation and styling options.
There are two options for how to install. The lace also enables you to create more designs.
How to install glueless lace front wigs?
Make your own hair ready.
Make sure that both your own hair and your wig hair are neat and tidy. To clean your hair, use shampoo and conditioner without sulfates. Your lace front wigs' tangles can be eliminated after drying by using a wide-toothed comb. Your subsequent installation will go more smoothly if tangles are removed.
Knit your hair and wear a wig cap.
You can flatten your head and knit your natural hair. After putting on a glueless lace front wig, you can use a wig hat to flatten your head, giving you a more natural and firm appearance.
Adjusting the hairpins and elastic band.
You must put on your glueless lace front wig before adjusting it regularly, essentially fixing it with the adjustment belt in the most natural position on top of your head, and then strengthening it with a hairpin.
Remove the additional lace.
You can trim the additional lace on the glueless lace front wig if you don't want to use it for modeling.
Applying essence to your wig will feed your glueless lace front wig while also making the hair look attractive.
Tips to maintain your glueless lace front wigs
Use shampoo and conditioner of the highest caliber. Use a shampoo without sulfates to protect your glueless lace front wig from some harm. Sulfates should be avoided at all costs. Your hair care products should not contain sulfates, so pay attention to that while you're shopping.
Your glueless lace front wigs should only be washed twice a week at most. If you wash your wig too frequently, your hair will lose nutrients and moisture and become coarse.
Pay close attention to the wig's thermal protection. You should protect your hair from heat damage because heat can harm it. You can utilize fewer heat-setting instruments.
Avoid friction that can dry out your hair, such as that from a rough pillow or chilly air. You can sleep at night, take off your wig or put on a silk nightcap.
When cleaning wigs, use soft water as opposed to hot water. You should use soft water to wash your hair because using hard water can harm it for a very long period.
Don't forget to swim with a hair hat on. If you choose not to wear a hair cap while swimming, you can promptly wash and care for your hair after you land.
Keep in mind not to keep wigs in a moist environment or in the sun. For short-term storage of wigs, you can place fake hair on a wig rack, and for long-term storage of wigs, you can use a clean wig bag and wig box.
Avoid combing wet hair, and for optimal results, use a wide-toothed comb or a wig comb. Otherwise, your hair is likely to experience excessive pulling, begin to break, and eventually fall out.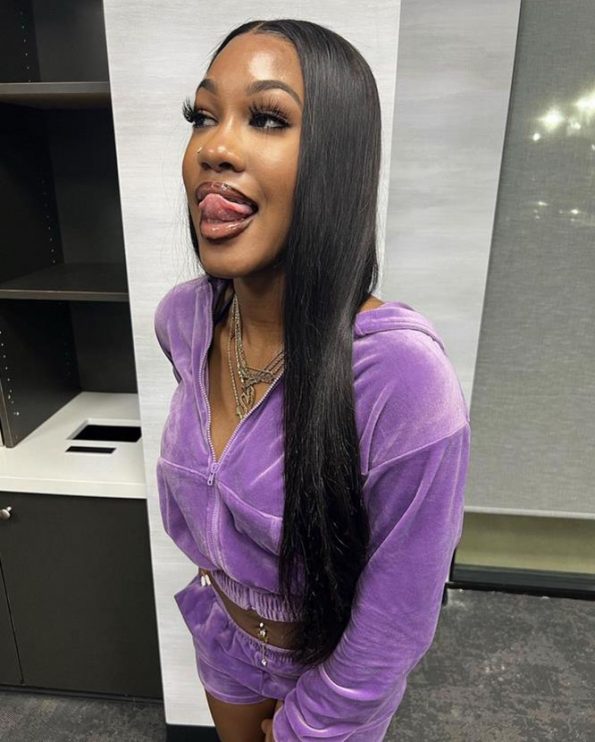 Why choose human hair glueless lace front wigs?
Human hair glueless lace front wigs are the best option because it can ensure fewer hair issues and requires less upkeep. Compared to other hair quality wigs such as synthetic hair wigs and animal hair wigs, human hair wigs have the best hair quality, the most natural hair look and the most comfortable feel and wearing experience. And your glueless lace front wigs can last for at least two years if you take excellent care of them.