V Part wigs are the ideal option to create a beautiful and natural change if you need a little additional hair to cover the thinning areas of your hair. Short, sparse hair is transformed into long, thick hair that is beautiful, helping to cover up the top flaws. V-part wigs may be worn in whatever way you choose and are easier to install and more natural-looking. You may use this guide to learn more about the V part wig from five different angles.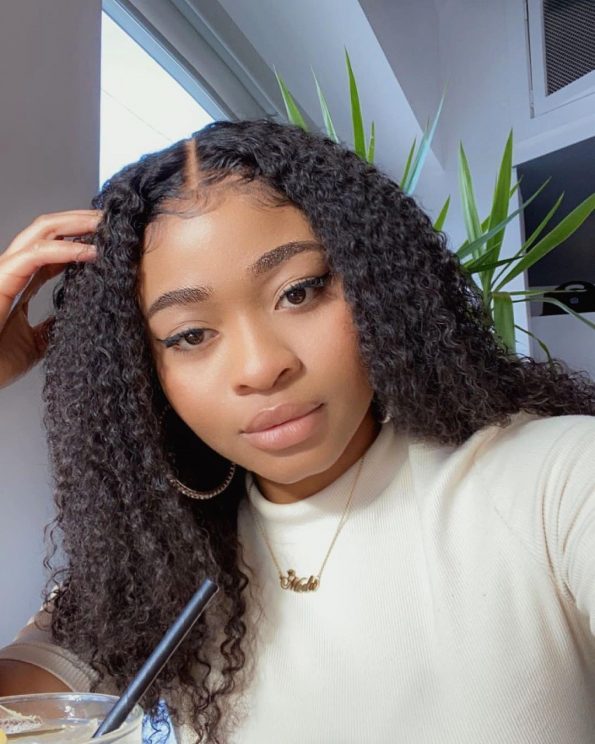 What is a "V" part wig"?
Wigs with a V-shaped construction are known as V part wigs. A wig cap with a hole is covered with the weave's tracks by sewing. Your own hair can pass through the hole of the wig. The ability to actually change up your hairdo with these wigs makes them even better.
If you'd prefer, you can part your hair down the center or on each side of your head. V part wigs have the advantage of giving the impression that your real hair is present, which attracts ladies. The ability to have your own hair merge naturally with the wig aids in creating a hairdo with a faultless finish.
V Part wigs are easily customizable to match your head shape and come in a variety of sizes. The V part wig, which removes 99%–100% less hair than a U part wig, is the replacement for the U part wig.
Reasons to purchase a V-part wig: Benefits of purchasing one are:
Since a V part human hair wig is far less expensive than other human hair wigs, it is both affordable and simple to purchase. It is always accessible in the area devoted to wigs for sale. The wig is effortlessly wearable and detachable. As a result, it is the ideal method for quickly styling your hair. When you are rushing to go somewhere, this is the easiest hairstyle to wear.
Only a little portion of your hair is removed for the V part wig. As a result, the remainder of your hair is shielded, making it less vulnerable to damage.
One of the best wigs for persons with weak or fine hair, as well. You don't need to be concerned about your scalp showing because only a small portion of your hair needs to be removed.
You may attempt any hairdo you like with the wig; there are no restrictions. You may choose any hairdo, whether it's a neat ponytail or a braided half-updo, without worrying about the wig. Additionally, choosing between a central section and a side part is simple.
The wig is breathable for you and your hair thanks to the V-shaped opening and general design. Unquestionably, a relaxed day is in store while wearing a V-part wig.
To wear this wig, no adhesive is required. As a result, there would be no tension since there would be no chemical processes to worry about.
The human hair wig appears incredibly real since you remove your own hair from the V-shaped opening, giving the impression that the wig is sprouting from your scalp. As a result, the wig matches your real hair.
The V part human hair wig is one of the most popular products among consumers for all of these reasons. You will never be let down by it, for sure.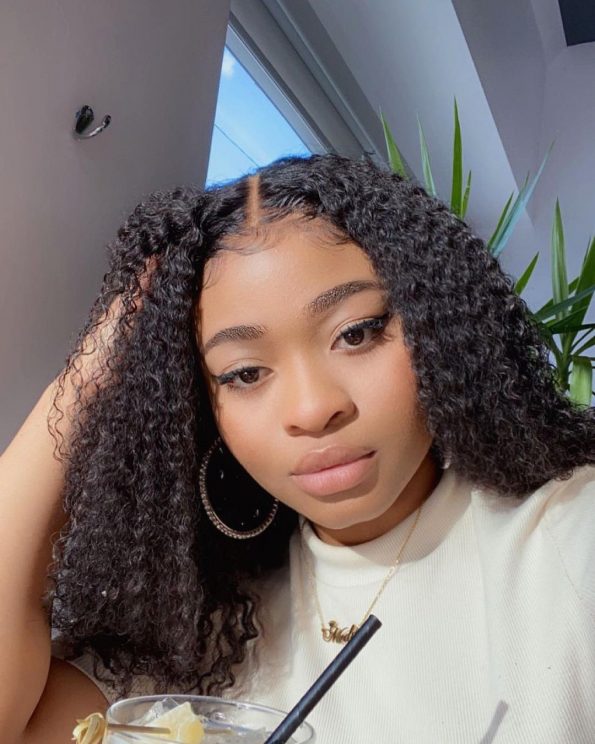 How should my V-part wig be cared for?
Since it is made of real human hair, you should take the same care of it as you would with your own natural hair. It would be preferable to thoroughly wash it with shampoo to get rid of the grime and grease. Additionally, conditioning it would be ideal to maintain it silky and smooth. As frequently as you do it for your natural hair, you should properly do this action.
How long should I keep my wig on?
The ideal time frame is one day; remove your wig at night and put it back on in the morning to allow your natural hair to breathe. You should wear the V-part wig for no more than a week. When you take it off, oil, wash, and condition your natural hair to take good care of it.
Nevertheless, before making any decisions, you should speak with your doctor if you have hair loss or any other hair problem and the wig is not only for fashion.
Should I purchase a V-part wig?
Everything ultimately boils down to your decision. Whatever wig you choose to purchase—whether it's a V-part wig or another style—depends on your own preferences. But for certain folks, a V-part wig may be really helpful.
The V part wig is an excellent option for those with thin hair. Your sparse hair and scalp are hidden since you only need to expose a little portion of it. Your hair also gets longer and more volumized, giving you the hair of your dreams.
The V-part wig is likewise composed of real human hair and may be worn without adhesive. So, for those who react negatively to such compounds, it is the ideal option. Furthermore, you feel comfortable, and since there is no adhesive, there is no skin straining. Due to its lower cost compared to the others, it is also appropriate for individuals on a tight budget.
The V part human hair wig is also your buddy in need if you wish to seem natural after wearing your wig and avoid looking unnatural.