One of the most exciting and transformative tools in the beauty arsenal is the wig. Wigs have come a long way from their historical uses, and today they offer a wide array of styles that can instantly elevate your look. Whether you're looking to change your hairstyle temporarily, experiment with new colors, or simply enhance your natural beauty, wigs offer endless possibilities. In this article, we'll explore 15 cute wig hairstyles that can help you achieve the perfect look for any occasion.
1. The Classic Bob:
Starting off with a timeless choice, the classic bob wig exudes elegance and sophistication. With its clean lines and versatile length, the bob is a go-to option for both formal and casual events. It frames the face beautifully and works well with various face shapes.
2. Long and Wavy:
For those who want to channel their inner beach goddess, a long and wavy wig is the way to go. Effortlessly cascading waves add a touch of romance to your look, making it perfect for date nights or outdoor gatherings.
3. Pixie Perfection:
Embrace your bold side with a pixie cut wig. This hairstyle is all about confidence and empowerment. It's a low-maintenance option that still manages to make a strong style statement.
4. Sleek and Straight:
A sleek, straight wig is the epitome of chic. It offers a polished and refined appearance that's suitable for professional settings or when you simply want to exude an air of sophistication.
5. Curly Charm:
Curly wigs bring a sense of playfulness and vibrancy to your look. Whether you opt for loose curls or tight ringlets, this style is full of personality and flair.
6. Braided Beauty:
Braided wigs open up a world of creative possibilities. From intricate fishtail braids to trendy cornrows, you can achieve a stunning braided look without spending hours in front of the mirror.
7. Elegant Updo:
When you're aiming for elegance, an updo wig can work wonders. Whether it's a sleek bun or a romantic chignon, an updo instantly adds a touch of sophistication to any ensemble.
8. Colorful Creativity:
Why stick to natural hair colors when you can experiment with bold and vibrant shades? A colorful wig allows you to explore a rainbow of hues without the commitment of permanent dye.
9. Mid-Length Marvel:
The mid-length wig strikes the perfect balance between short and long. It offers versatility in styling while still being manageable and easy to care for.
10. Old Hollywood Glamour:
Channel the glamour of old Hollywood with a vintage-inspired wig. Think sleek finger waves, deep side parts, and a touch of red lipstick for that classic movie star allure.
11. The Modern Shag:
The shag wig has made a strong comeback in recent years, and for good reason. Its effortlessly tousled layers and casual vibe add a contemporary edge to your look.
12. Natural Afro:
Celebrate the beauty of natural hair with an afro wig. This iconic style is not only stunning but also carries a message of self-love and acceptance.
13. Romantic Half-Up, Half-Down:
For a romantic and feminine look, a half-up, half-down wig adorned with delicate accessories can be a fantastic choice. It's perfect for weddings, parties, or any special occasion.
14. Sleek Ponytail:
A sleek ponytail is the epitome of sophistication. With a wig, you can achieve a flawless ponytail every time, without worrying about volume or length.
15. Textured Layers:
Textured layers add movement and volume to your hairstyle. This wig style is dynamic and lively, making it ideal for those who want a youthful and playful appearance.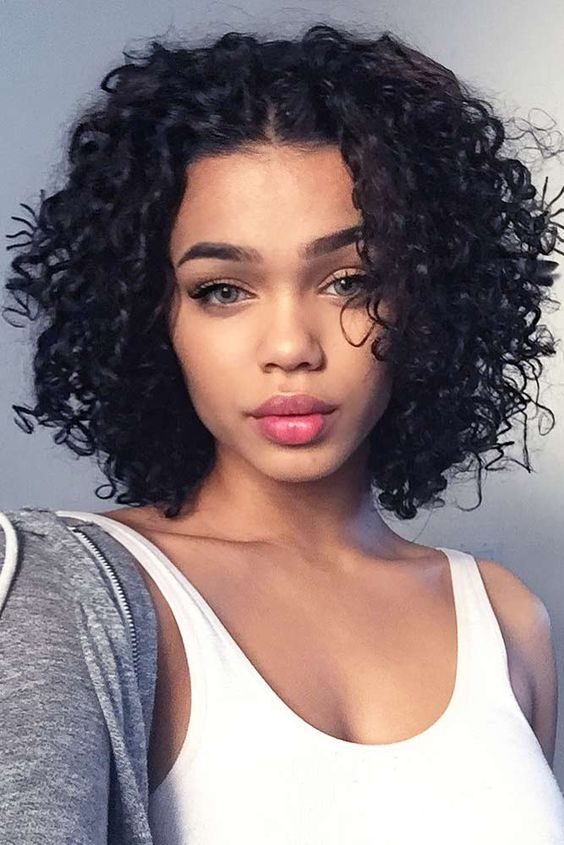 What kind of wig should I choose, if I want achieve those hairstyles?
Achieving Different Hairstyles:
If you want to experiment with a variety of hairstyles, including high ponytails, braids, and updos, a 360 wig would be your ideal choice. The full lace cap construction allows you to style the hair in any direction, giving you the freedom to create diverse looks that showcase your creativity.
For quick and hassle-free styling, wear and go wigs are your go-to option. These wigs are pre-styled and require minimal effort to look great. If you're someone who prefers a ready-to-wear solution for your daily look or doesn't have much time to spend on styling, wear and go wigs are perfect.
When your focus is on achieving a natural hairline and part, lace front wigs are the answer. These wigs feature a sheer lace material at the front, allowing you to create a seamless blend between the wig's hairline and your skin. If you want to achieve a natural-looking part and frame your face beautifully, a lace front wig will provide the realistic effect you're aiming for.
If you're seeking convenience and security without the use of adhesives, glueless wigs are your best bet. These wigs come with adjustable straps and combs inside the cap, ensuring a secure fit without the need for glue or tape. Glueless wigs are perfect for achieving different hairstyles while maintaining comfort and ease of wear.
When you want to focus on creating an authentic-looking part without the hassle of manipulating the hair fibers, U/V part wigs are the way to go. The U- or V-shaped opening at the top of the wig mimics a natural scalp, allowing you to achieve a realistic part effortlessly. If achieving a natural part is your primary goal, U/V part wigs are an excellent choice.
Achieving Comfort and Ease of Wear:
360 Wigs:
360 wigs offer versatility in styling while maintaining a comfortable fit. The lace cap construction allows for better breathability, which can enhance overall comfort during prolonged wear.
Wear and Go Wigs:
As the name suggests, wear and go wigs are designed for quick and effortless wear. They prioritize comfort and simplicity, making them an excellent choice for those who want a fuss-free option.
Lace Front Wigs:
Lace front wigs provide a comfortable fit, especially along the hairline where the lace material sits gently on your skin. The construction allows for better ventilation, reducing the likelihood of discomfort during wear.
Glueless Wigs:
Glueless wigs prioritize comfort by eliminating the need for adhesives. The adjustable straps and combs inside the cap allow you to customize the fit to your preference, ensuring a secure yet comfortable feel.
U/V Part Wigs:
U/V part wigs offer comfort along with a natural-looking part. The construction ensures that the parting area is comfortable and blends seamlessly with the rest of the wig.
Achieving Realism and Natural Appearance:
360 Wigs:
360 wigs excel in creating a natural look, especially around the hairline. The full lace construction allows you to mimic a natural hairline and part, contributing to a more realistic appearance.
Wear and Go Wigs:
Wear and go wigs are designed to look natural and polished right out of the box. They are pre-styled to mimic realistic hairstyles, allowing you to achieve an authentic look effortlessly.
Lace Front Wigs:
Lace front wigs are renowned for their realistic hairlines. The lace material blends seamlessly with your skin, creating the illusion of hair growing from your scalp. This enhances the overall natural appearance of the wig.
Glueless Wigs:
Glueless wigs maintain a natural look while offering comfort and ease of wear. The lack of adhesives ensures that the hairline appears undetectable and genuine.
U/V Part Wigs:
U/V part wigs focus on achieving a realistic part without the need for complex styling. The U- or V-shaped opening at the top of the wig imitates the natural scalp, adding authenticity to your overall look.
Do and Don't if I want plan to do a hairstyle on my wig.
Styling a wig can be a creative and fun process, but it's important to handle the wig with care to ensure it maintains its quality and longevity. Here are some "do's" and "don'ts" to consider when planning to do a hairstyle on your wig:
Do:
Use Heat Styling Tools Safely: If your wig is heat-friendly, you can use curling irons, straighteners, and other heat styling tools to create different looks. Make sure to set the tools at a moderate temperature and use a heat protectant spray to minimize damage.
Experiment with Accessories: Accessories like headbands, clips, and scarves can enhance the style of your wig. Experiment with different types of accessories to achieve the desired look.
Consult Professional Stylists: If you're unsure about styling your wig, consider seeking advice from professional wig stylists. They can guide you on how to achieve your desired hairstyle without causing damage to the wig.
Be Gentle with Brushing: Use a wide-tooth comb or a wig brush to detangle the hair gently. Start from the tips and work your way up to prevent excessive pulling and damage.
Opt for Wig-Friendly Products: Use wig-friendly shampoos, conditioners, and styling products to maintain the wig's texture and shine. Regular hair products may contain ingredients that can damage synthetic or human hair wigs.
Secure with Care: When styling the wig, use bobby pins or clips that won't snag or pull on the wig fibers. Secure the wig gently to avoid causing stress on the cap.
Don't:
Apply Direct Heat on Non-Heat-Friendly Wigs: If your wig is not labeled as heat-friendly, avoid using heat styling tools on it. Direct heat can cause synthetic fibers to melt or become damaged.
Overdo Heat Styling: Even on heat-friendly wigs, excessive heat styling can lead to long-term damage. Limit the use of heat styling tools to extend the lifespan of your wig.
Cut the Wig Yourself: Unless you have experience, avoid cutting the wig hair yourself. Improper cutting can lead to irreversible damage. If you want to change the style, consult a professional wig stylist.
Tug or Pull Too Hard: When styling or adjusting the wig, avoid tugging or pulling on the hair. Excessive force can cause the wig fibers to become loose or detach from the cap.
Use Regular Hair Dye: Never use regular hair dye or bleach on synthetic wigs, as they can cause the fibers to become brittle and discolored. For human hair wigs, consult a professional colorist who has experience with wigs.
Ignore Cleaning and Maintenance: Regularly clean and maintain your wig according to the manufacturer's guidelines. Neglecting proper care can lead to a decrease in the wig's quality and appearance.
Sleep or Shower with the Wig: Avoid wearing your wig while sleeping or showering. This prevents unnecessary wear and tear on the wig and helps maintain its shape and cleanliness.
Summary up.
Wigs are an incredible tool for transforming your look and expressing your personal style. Whether you're seeking elegance, creativity, or a complete change of pace, the right wig can help you achieve your desired aesthetic. From classic cuts to trendy braids, the world of wig hairstyles is boundless. So, why settle for one hairstyle when you can have the versatility of many? Experiment, have fun, and embrace the power of wigs to elevate your look to new heights.