There are several reasons why someone would decide to wear a wig. In addition to preventing damage and damaging weather, this stylish item is a quick fix for hair loss problems. With the use of heated tools, you might not need to worry about style, coloring, or a hairdo. Changing your style is simple, and you may take pleasure in your new look at the same time. We'd like to focus on short curly wigs in this article for both of us and you.
You may pick from a wide variety of variations, colors, and style possibilities. They draw attention to your positive traits and may even alter the structure of your face, making you seem better.
A woman may feel stronger and express her personality in a man's environment with the aid of a cropped cut. Low care and minimal maintenance are needed for short curly wig types. Their hair is less likely to get damaged than long hair, therefore they can serve for longer. There's more, though!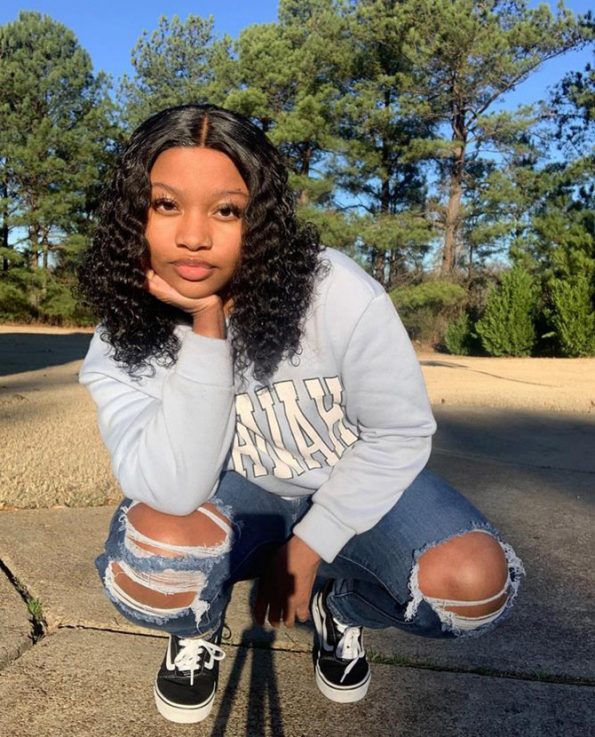 They're very popular now.
We watch fashion shows every year to learn about current style trends. To imitate the fashion we adore, we go to celebrities. And with each new season, we see a short, curly hairstyle that is popular. A bob is famous and ageless because it accentuates a woman's inherent attractiveness. You may buy wigs of any color and length, though. There are a few choices to make:
If you want to bare your neck, go for a layered bob. For the hot season, this variant is ideal.
Decide on a pixie cut, which is appreciated due to its eye-catching texture.
The sleek lob, which may be waived or straight, is a good option if you desire a longer haircut.
Wearing it is a breeze.
Because a short curly hair wig uses less hair overall, as you can see, it is lighter than other wig styles. When a lady has to wear a wig due to a medical problem, this moment might be significant if she dislikes having any weight on her head.
Additionally, a wig with short curls is quite light. The item's quality will, of course, affect this element. When compared to wigs of the same quality, however, those with long hair are also airy, and we can all agree that having too much hair makes us feel congested.
A short-hair wig is therefore much preferable for hot summer days if you can't handle the heat. They don't burn your scalp, making them healthier as well.
They have various types.
Short curly hair may be styled in a plethora of ways. The top designers in the field provide a fantastic selection of trimmed wigs. They may be a variety of colors, lengths, and volumes, make you look younger or, on the other hand, giving you a hard, disciplined appearance. To alter your look to suit your mood and goal, you can either pick the thing that strikes your eye or purchase a number of goods.
It is simple and cheap to maintain them.
It's considerably simpler to maintain short hair. As opposed to long hair, it does not tangle as frequently. The wigs are simple to clean and dry.
Yes! This is a straightforward method for changing your appearance without having to deal with any complications.
They also endure longer since they come into contact with styling tools and other materials less frequently. Its longer lifespan is ensured by the small amount of hair that is treated with those outside factors. So that your hair does not break or split at the ends, you spend less time using hairdryers, straighteners, or curling irons to style your hair.
It is enjoyable to styling with the short curly wig.
We should note that styling a short haircut may need more work at initially if you lack the necessary abilities. Although it is not difficult. A wig must be styled the same way you would your natural hair after washing and drying. In order to get the desired outcome, you must choose the right comb and hold it properly. If you decide to wear a wig to address your hair loss difficulties, you may find that you prefer your current hairstyle, which implies that you have the necessary abilities to style it flawlessly and that you previously used to do so.
When it comes to the precise movements required to prevent tangles and other related problems, styling short curly wigs is significantly simpler. Naturally, short curly hair wigs can be longer or shorter and available in a variety of designs. Bob is tall enough to reach the shoulders, which might lead to some issues. However, short curly hair is typically easier to style, resulting in a stunning appearance with little effort.
Longer service life.
In conclusion, we can say that short curly wigs are more lasting than long ones because to all the aforementioned characteristics. They are less likely to be harmed and tangled when worn, washed, and dried, as we've already explained. Due to their smaller size and ease of arrangement without creating a bundle, they are less demanding in terms of storage.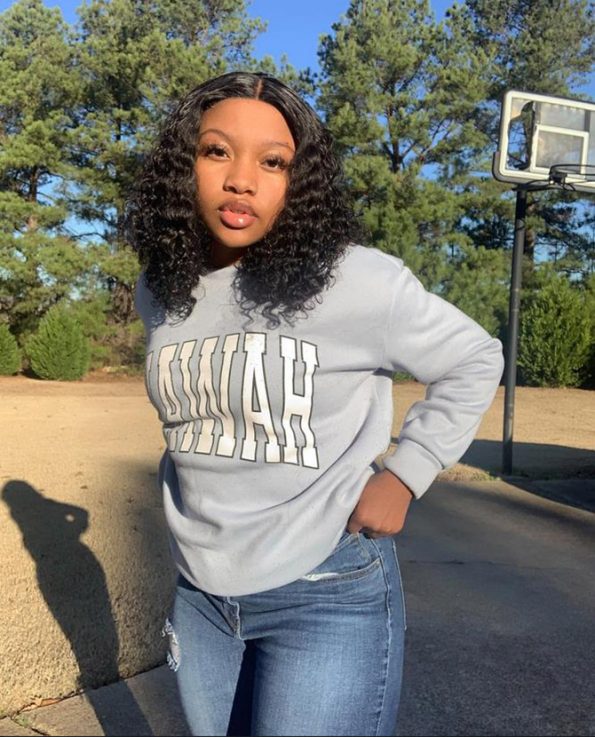 They are less expensive.
It shouldn't be surprising that a short curly wig costs less than a long wig from the same manufacturer and with the same hair type. Decreased utilization of materials is the cause of it. And that might enable you to save money.
Since you use fewer hair care products and the hair of such a wig does not sustain significant damage when worn, washed, and styled, cost-effectiveness is also associated with low maintenance. You'll notice that shampoo and conditioner continue to work without affecting the quality of your wig. When you often wear your wig, even at the beach, neither the human hair nor synthetic hair will fall out. Due to its lengthy lifespan, you thus avoid having to buy a new wig.
We have made an effort to present a complete picture of the benefits of a short curly hair wig. The information provided here is intended to assist you in selecting a haircut and wig that will make you delighted to wear it.