Consider wearing an HD lace wig if you're searching for a method to switch up your look. These wigs are well-made and have a very realistic appearance. They are also quite reasonably priced, which is another factor in their popularity. We'll talk about the benefits of wearing HD lace wigs in this blog post. We'll also provide some advice on how to pick the ideal wig for your requirements.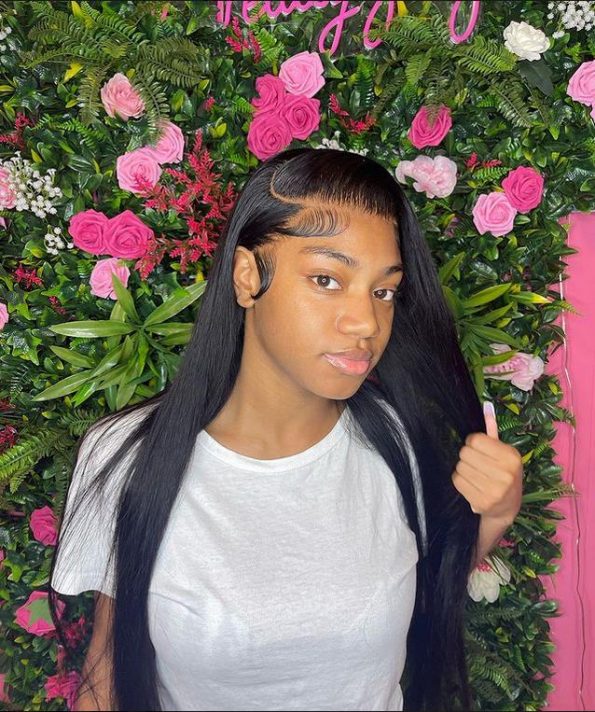 What exactly is the HD lace?
Have you ever witnessed an actor who had a remarkable talent for channeling a certain historical figure? How do they pull off that look? Perhaps in part because of how they behave? Hairstyles? How do they exactly match the hair? It is the deft application of HD Swiss lace.
"High definition" is referred to as HD. The most recent and best lace in terms of clarity is HD Lace.
A new type of lace material was developed based on the material properties of high-definition film. Because it is the best lace you can get in terms of thickness and texture, it is also known as film lace.
In comparison to regular transparent lace, HD Lace is softer, thinner, comfier, and more transparent. It has a transparent look and will seamlessly blend into your skin. This makes it possible for the person wearing the wig to have an exposed hairline, which appears extremely natural and almost invisible lace along the hairline.
What is the distinction between conventional lace and HD lace?
HD lace is softer, lighter, and more delicate than regular lace, and it seems more translucent. It can melt into our skin more completely, making the hairline more imperceptible.
The texture is the thinnest in the texture, making it lighter, softer, and more undetectable than transparent or regular lace.
HD lace (Swiss lace) is more see-through than regular lace, allowing it to blend better into the scalp and make the hairline appear more natural and less noticeable.
The HD lace.
For professionals, it is transparent. This lace seems as your scalp since it reflects light from cameras in a smooth manner. There is no need to bleach the cloth because it complements your skin tones well. It is also unnecessary to pluck it. Using them gives you a more natural-looking finish than using normal ones.
It is breathable, but not all. Unquestionably, the flexibility is excellent. Not to mention, utilizing this lace makes the scalp less itchy. It does not irritate anyone. It is an excellent option for novices.
The thinness of the material is a drawback. You should thus handle it carefully.
Ordinary lace.
Compared to HD materials, this one is less transparent. Positively, if you tailor it properly, people cannot tell it apart, particularly the transparent lace (the typical variety that is translucent in color). Additionally, there are many hues. After that, you may choose one that better matches the tone of your skin.
Cons: HD laces provide better airflow than standard kinds. The fabric is also not as soft. It could cause just little annoyance.
Overall, the HD lace appears more realistic and is less obvious, which is the main difference. It may blend into your skin much more effectively than the standard variety.
HD lace wigs.
Lace wigs have a lot of favorable user reviews. They are simple and quick to use. They have excellent air permeability. Wearing the wigs is comfortable. These are but a few of the many advantages they offer.
The HD lace frontal wig.
If you use lace fronts, you might enjoy HD lace front wigs (with a 13×6-inch base, for example). This kind's transparency is one reason, among others.
A lace frontal wig: what is it? It has a little lace that attaches the frontal wig to your hairline in the front. The holes in the lace are hand stitched with the hair strands. It's capable of stretching. It provides complete covering of the scalp region. The hairdo appears to be natural. This might be the reason why this lace front wig has gained so much popularity.
HD lace frontal or so offers a respectable level of durability. If the product is properly cared for, it can endure for six months to a year.
However, you are limited in where you may part the wig. Therefore, if you want to test a twist out, it is not very advantageous.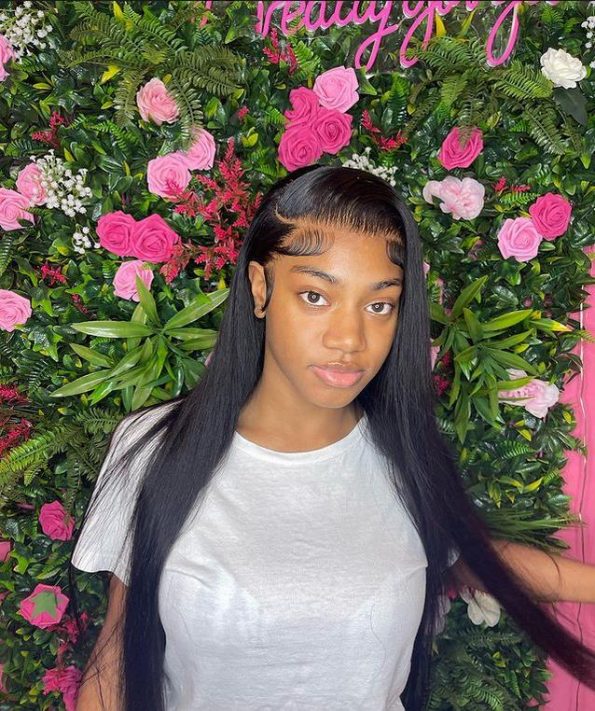 HD lace closure.
The hair is tied on a lace in these hairpieces. Closures made of Swiss lace have a mesh or netting appearance. This allowed the scalp to breathe. You can easily wash, condition, and moisturize the hair's underneath layers. Between the lace and the hair knots, there is a connection.
beneath the attractive wig, all the hair was plaited. As a result, the hair will avoid injuries like breaking. In addition, the closure's lace is quite thin and matches your scalp's color. In turn, it appears natural. It will be difficult for people to know if you are wearing a wig or not.
Lace closures are generally wide enough to be useful. It allows you to experiment with different parting styles. It is possible to experiment in whatever way you desire.
What is the price of HD lace?
HD lace wigs cost more than regular wigs. Nonetheless, they are priceless. It is because they are manufactured to a higher standard. Their quality is outstanding. The texture is acceptable. They are also long-lasting. They have no competitors in terms of overall plus points. Investing in these items will not be a mistake in the long term.
Normal lace wigs are often less expensive. Whatever you pay for, you get. It could apply in this situation. They are a wise decision in the near future. They can occasionally be used for styling purposes as well.
The quality, functionality, and durability of lace wigs often affect how much they cost. Given that you get what you pay for, we believe the investment in HD lace is worthwhile.
Where can I find HD lace frontals and closures?
Are you looking for a reliable wholesaler or vendor? We demonstrate why Mscoco Hair are the best in the business when it comes to HD laces. Whether they be closures or fronts, we are dedicated to provide the greatest options currently available. Don't be too concerned about the price. It's really affordable.