Are you a busy woman looking for a quick and easy solution for your hair? Look no further than headband wigs! These versatile wigs offer a range of benefits for women on-the-go. In this article, we will explore the benefits of headband wigs, and how they can make your life easier.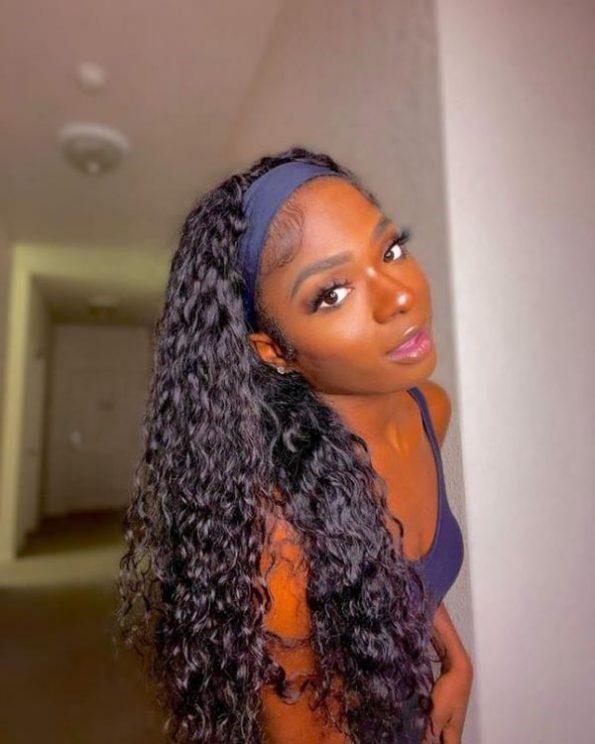 1. Convenient and Easy-to-Wear: Headband wigs are extremely easy to wear and can be put on in just a few minutes, making them a great option for busy women who don't have time to fuss with complicated hairstyles.
2. Versatile Styling Options: With a headband wig, you have the freedom to style your hair in a variety of ways, from sleek and straight to bouncy curls or a messy bun. The possibilities are endless!
3. Affordable: Compared to traditional wigs, headband wigs are often more affordable, making them a great option for those who want to switch up their hairstyle without breaking the bank.
4. Protective Style: Wearing a headband wig can also serve as a protective style for your natural hair, giving it a break from heat styling and chemical treatments that can cause damage.
5. Ideal for Travel: Headband wigs are a great option for travel since they are lightweight and easy to pack. Plus, you can switch up your hairstyle on the go without the need for styling tools.
6. Comfortable Fit: Headband wigs are designed to fit snugly and securely, without the need for pins or clips. This makes them a great option for women who want a comfortable and secure wig that won't shift or slide around.
7. No Messy Glue or Adhesives: Unlike traditional wigs, headband wigs do not require any messy glue or adhesives to secure them in place, making them a more convenient option.
8. Low Maintenance: Headband wigs require minimal maintenance, making them a great option for women who don't want to spend a lot of time styling or caring for their hair.
9. Quick and Easy Removal: Removing a headband wig is as easy as taking off a headband, making it a hassle-free option for women who want a quick and easy way to switch up their hairstyle.
10. Natural Looking: With a wide range of styles and colors available, headband wigs can be tailored to your natural hair color and texture, creating a seamless and natural-looking hairstyle.
11. Boosts Confidence: A great hairstyle can boost your confidence and make you feel great about yourself. Headband wigs are an excellent way to achieve a beautiful and confident look without the need for a lot of time or effort.
12. Perfect for Special Occasions: Headband wigs are a great option for special occasions, such as weddings or parties, where you want to look your best without spending hours in the salon.
13. Allows for Hair Growth: By giving your natural hair a break from styling tools and chemical treatments, headband wigs can actually promote hair growth and healthier hair.
14. Suitable for All Hair Types: Headband wigs are suitable for all hair types, from straight and fine to curly and thick. They can be customized to fit your specific hair needs and preferences.
15. Fashionable and Trendy: With the growing popularity of headband wigs, they have become a fashionable and trendy accessory for women who want to keep up with the latest hair trends.
16. No Damage: Headband wigs don't cause any damage to your natural hair, making them a safe alternative to traditional wigs.
17. No Commitment: Unlike traditional wigs, headband wigs don't require any long-term commitment. You can wear them for a day, a week, or a month, depending on your needs.
18. Durability: Headband wigs are made with high-quality materials, ensuring they last longer than traditional wigs.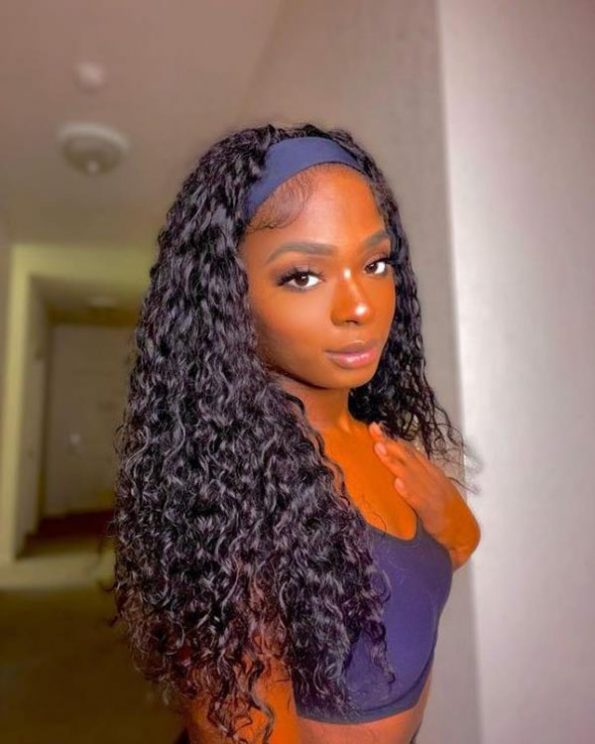 In addition to being convenient and time-saving, headband wigs also offer a variety of styling options. With a headband wig, you can experiment with different hair colors, textures, and lengths without committing to a permanent hairstyle. You can easily switch up your look from day to day, whether you prefer a sleek and straight style, loose waves, or tight curls.
Furthermore, headband wigs are a great option for women who are experiencing hair loss or thinning hair. These wigs provide coverage for the entire head, including the hairline, and can be styled in a way that looks natural and flattering. They can also be worn as a protective style for those who are trying to grow out their hair or are giving their natural hair a break from styling and heat.
In terms of maintenance, headband wigs are relatively easy to care for. They can be washed, conditioned, and styled just like natural hair, and they can be stored in a wig stand or box when not in use. With proper care, a headband wig can last for months or even years, making it a worthwhile investment for busy women who want to look and feel their best.
Overall, headband wigs offer a convenient and stylish solution for women who are short on time but still want to look great. They offer versatility, convenience, and a natural appearance that is perfect for any occasion. Whether you're a busy mom, a working professional, or simply someone who wants to simplify their