Short human hair lace front wigs have revolutionized the world of hairstyling, offering an array of stunning options for fashion-conscious individuals. From chic pixies to classic bobs, these versatile wigs have become a go-to solution for anyone seeking a bold and effortless transformation. One of the key factors that contribute to their popularity is their ability to complement various face shapes. In this article, we will explore the beauty of short human hair lace front wigs and how they can be tailored to enhance every face shape. Whether you have a round, oval, square, heart, or diamond-shaped face, there's a perfect short wig style waiting for you.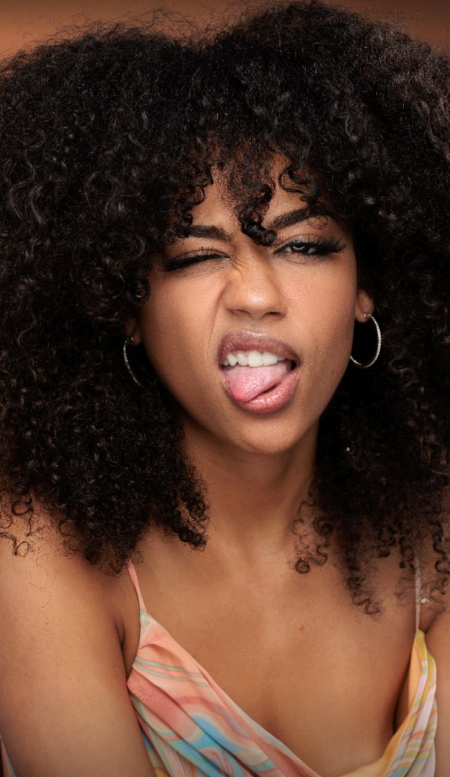 The Allure of Short Human Hair Lace Front Wigs.
Short hairstyles have been in vogue for decades, transcending time and fashion trends. Human hair lace front wigs have brought a fresh dimension to short haircuts by allowing wearers to experiment with different textures, colors, and styles. Unlike traditional wigs, lace front wigs offer a more natural and seamless hairline, creating an illusion of hair growing directly from the scalp. This makes them incredibly realistic and virtually undetectable, even when worn in short styles.
Short Human Hair Lace Front Wigs for Round Faces.
Round faces have soft, curved contours with a wide hairline and full cheeks. The right short wig style can elongate and add definition to a round face shape. For this face shape, wigs with layers and volume on top can create the illusion of added height, making the face appear more elongated. Pixie cuts with textured layers or short bobs with side-swept bangs are excellent choices for round faces, as they create angles and balance the softness of the face.
Short Human Hair Lace Front Wigs for Oval Faces.
Oval faces are considered the most balanced and versatile face shape, as they have well-proportioned features with a slightly narrower chin and forehead. Almost any short wig style can complement an oval face. Those with an oval face can experiment with various short styles, from sleek bobs to edgy pixies, as the balanced proportions of their face allow them to pull off different looks effortlessly.
Short Human Hair Lace Front Wigs for Square Faces.
Square faces are characterized by a strong jawline and a forehead and cheekbones of similar width. The ideal short wig styles for square faces aim to soften the angular features and add some roundness. Wispy and layered pixie cuts can soften the jawline, while short bobs with side-swept bangs or waves can create a more feminine appearance.
Short Human Hair Lace Front Wigs for Heart Faces.
Heart-shaped faces feature a wider forehead that tapers down to a pointed chin. The key to choosing a short wig for heart-shaped faces is to balance out the width of the forehead while adding volume to the lower part of the face. Textured bobs or pixies with volume at the chin level can help achieve this balance, drawing attention away from the forehead and creating a harmonious look.
Short Human Hair Lace Front Wigs for Diamond Faces.
Diamond faces have a narrow forehead and chin, with the widest part of the face at the cheekbones. The right short wig style for diamond faces should emphasize the cheekbones while adding width to the forehead and chin. Asymmetrical pixies or bobs with side-swept bangs can highlight the cheekbones and create the illusion of a more balanced face shape.
Choosing the Right Color and Texture.
Beyond considering face shapes, selecting the right color and texture is equally essential when choosing a short human hair lace front wig. The color should complement your skin tone, while the texture can add depth and personality to your overall look. Whether you prefer a natural-looking shade or a vibrant hue, the wide array of options available ensures you'll find a wig that suits your taste.
Wig Care and Maintenance.
Proper care and maintenance are crucial to keeping your short human hair lace front wig in pristine condition. Regular washing, conditioning, and styling with heat protectants will ensure the longevity and beauty of your wig. Additionally, storing the wig on a wig stand or mannequin head when not in use will help retain its shape and prevent tangling.
What hairstyles can I do when I wear short human hair lace front wigs?
When wearing short human hair lace front wigs, you have a wide range of hairstyles to choose from. The versatility of these wigs allows you to experiment with different looks, all while maintaining a natural and realistic appearance. Here are some stylish hairstyles you can try with your short human hair lace front wigs:
Sleek and Straight:
For a polished and sophisticated look, wear your short wig with sleek, straight hair. You can use a flat iron to achieve a smooth texture, and you'll have a classic hairstyle that works well for both casual and formal occasions.
Textured Pixie Cut:
Enhance the edginess of your short wig by adding texture and layers. A textured pixie cut gives you a modern and trendy appearance, and it's low-maintenance, making it perfect for those on the go.
Soft Waves:
Create soft waves or loose curls in your short wig for a flirty and playful look. This hairstyle adds movement and volume to your hair, giving it a touch of femininity.
Side-Swept Bangs:
If your short wig allows for it, consider adding side-swept bangs to change up your look. Side-swept bangs can frame your face beautifully and add a touch of elegance.
Messy Bedhead Look:
For a casual and effortless vibe, opt for a messy bedhead hairstyle. You can achieve this by using texturizing products and gently tousling your hair with your fingers.
Tucked Behind Ear:
If your short wig has a side-part, you can create a chic and modern look by tucking one side behind your ear. This simple styling trick adds a touch of sophistication to your appearance.
Half-Up, Half-Down:
Even with short hair, you can still pull off a half-up, half-down hairstyle. Gather the top section of your wig and secure it with a small clip or hairband, leaving the rest of your hair loose.
Faux Hawk:
For a bold and edgy look, style your short wig into a faux hawk. Push the hair at the center of your head upward, creating a slightly elevated strip while keeping the sides sleek and smooth.
Curled Ends:
Add a fun twist to your short wig by curling the ends outward or inward. This can create a playful and charming look that exudes confidence.
Textured Bob:
If your short wig is in a bob style, play around with texture to give it more depth. Use a texturizing spray or sea salt spray to achieve a tousled and effortless vibe.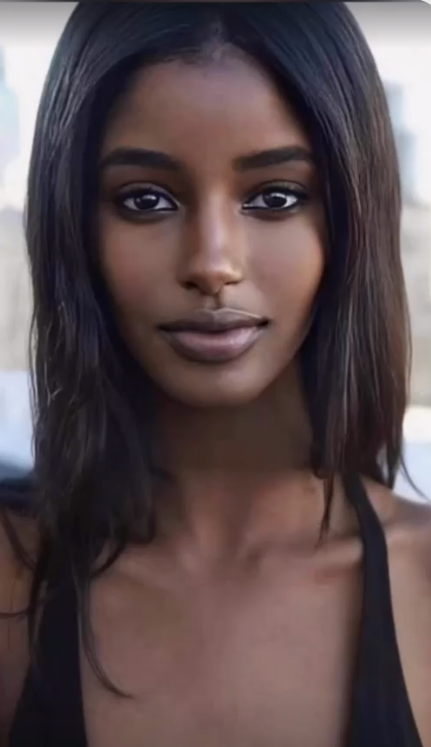 Short Human Hair Lace Front Wigs You Should Have a Try.
Flash Sale | Ombre 1B/27 Glueless Straight Short Bob Wig 4×4 13×4 Lace Human Hair Wig
Looking for a chic and trendy hairstyle that stands out? Our Ombre 1B/27 Glueless Straight Short Bob Wig is the perfect choice! This wig features a stylish ombre color blend, transitioning from natural black (1B) to a beautiful honey blonde (27). The straight and sleek texture adds sophistication to your overall look.
Made from high-quality human hair, this wig is crafted with a 4×4 or 13×4 lace front for a realistic hairline and seamless blending. The glueless design ensures easy and comfortable wear, allowing you to achieve a natural appearance without the need for adhesive.
Flash Sale | Glueless Straight Human Hair Bob Wigs 4×4 13×4 Lace Wig 150% Density
Get ready to slay with our Glueless Straight Human Hair Bob Wig! This stunning wig offers a timeless and classic bob style that never goes out of fashion. The straight hair texture exudes elegance and versatility, perfect for any occasion.
Crafted from premium human hair, this wig features either a 4×4 or 13×4 lace front, providing a seamless and undetectable hairline. With a 150% density, it offers a perfect balance between natural volume and lightweight feel, ensuring a comfortable and enjoyable wearing experience.
Pre Cut Lace Glueless 5×6 HD Lace Wig Bouncy Deep Curls Wear Go Wig
Experience the ultimate convenience and glamour with our Pre Cut Lace Glueless 5×6 HD Lace Wig. This wig boasts stunning bouncy deep curls that bring vivacity to your style effortlessly. Whether you're heading to work or a special event, this wig is the go-to choice for a fabulous and ready-to-wear look.
Designed with a pre-cut lace, this wig provides an instant and seamless hairline without the need for trimming. The 5×6 HD lace ensures a natural and undetectable appearance, while the glueless feature ensures easy wear and removal.
Summary up.
Short human hair lace front wigs have transformed the way we experiment with our hairstyles, offering a multitude of possibilities for every face shape. From pixies to bobs, these wigs allow wearers to embrace their unique beauty and style effortlessly. By understanding the characteristics of different face shapes and choosing the appropriate short wig style, you can achieve a look that enhances your natural features and boosts your confidence. Embrace the versatility and charm of short human hair lace front wigs and unlock a world of endless possibilities for your hair transformation.