Highlight wigs are a fantastic choice for achieving a natural and lovely look. Highlights are a terrific method to liven up your appearance, whether you're seeking to add some depth to your present haircut or entirely alter it. Here is all the information you need to choose the right style for your next hairstyle about highlight wigs.
Let's start by defining highlight wig.
Simply said, highlights are sections of your hair that are lighter than your normal shade. If you have brown hair as your base color, you may add highlights that are a lighter shade of brown or even have blonde highlights in your brown hair. Blonde highlights for blondes include light blonde tones. It's significant to remember that various highlighting methods exist as well.
There are numerous different hairstyles for highlight wigs. Brown hair with blonde highlights, black hair with brown highlights, highlight lace front wigs, bob wigs, curly wigs, highlight wig with headband, and more. Human hair wigs with highlights are becoming more and more popular.
Highlight wigs' advantages.
There are many factors to think about when choosing highlight wigs over other wig choices. The following are some of the main advantages of highlights.
It adds depth.
Highlights not only enhance dimension, but they also give your hair depth. Your hair will appear more textured and three-dimensional as a result.
Easy to maintain.
Low maintenance is one of the best things about highlight wigs. You don't need to worry about touch-ups or root growth like you would with other wig options.
Provides dimension.
As we previously stated, one of the best things about highlights is that they give your hair dimension. This will create the appearance of fuller, thicker hair, which can be particularly helpful if you have thin or flat hair.
Creates movement.
Additionally, highlights can assist in giving your hair movement. Lighter highlights will assist to give the appearance of waves or curls if your hair is straight.
Improves the appearance of hair.
Highlights can also provide the appearance of healthier hair since they enhance depth and texture. Injecting some highlights into lifeless or drab hair will quickly revitalize it.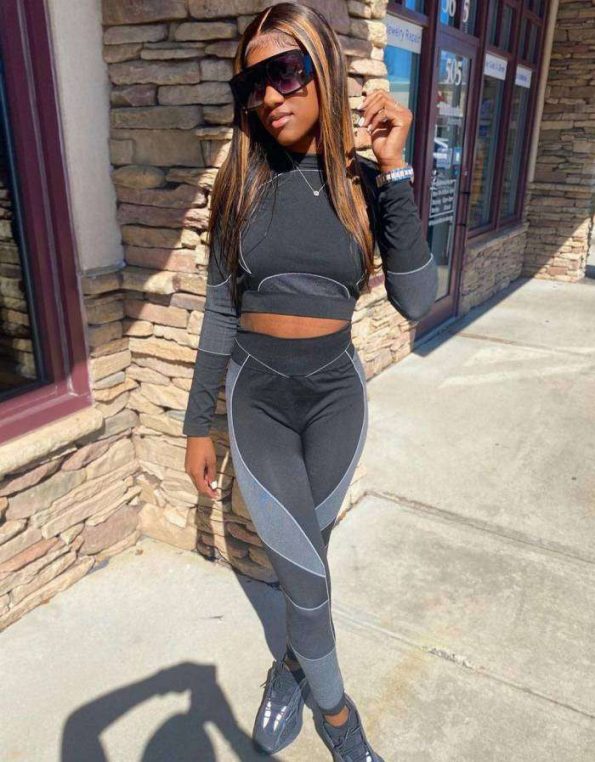 Where can I find cheap highlight wigs?
Are you going about searching or rocking any certain hairstyle? Rock a lace wig with highlights and have a unique fall. Women who want to modernize their appearance frequently use highlight wigs. Try MscocoHair if you're looking for a wholesaler of human hair wigs with highlights.
The top original human hair brand from PRC, MscocoHair, has been designing, producing, and selling human hair for more than ten years. Global fashion women are becoming more and more accustomed to Mscoco Hair's promise of "magnificent hair at an excellent price."
A short highlight wig, long highlight wig, highlight deep wave wig, highlight loose deep wave wig, highlight body wave wig, highlight straight hair wig, highlight water wave wig, and highlight curly hair wig are all available from Mscoco Hair at wholesale prices. On your head, they feel soft, airy, and cozy. And they have a lengthy lifespan. Simply try our wig in your selected hue to get your individual attractiveness.