Look no farther than the short curly wigs in the Mscoco Hair line for hefty permanents. Our selection includes wigs in a variety of lengths and hues that provide comfort and style from day to night.
Short curly wigs will stay in style all day, but they may need some extra careful care and attention in between uses to keep their beauty no matter how much rain falls. Make a statement with the chic curly and crimped wigs that Mscoco Hair offers, along with helpful advice on what to look for in a curly wig.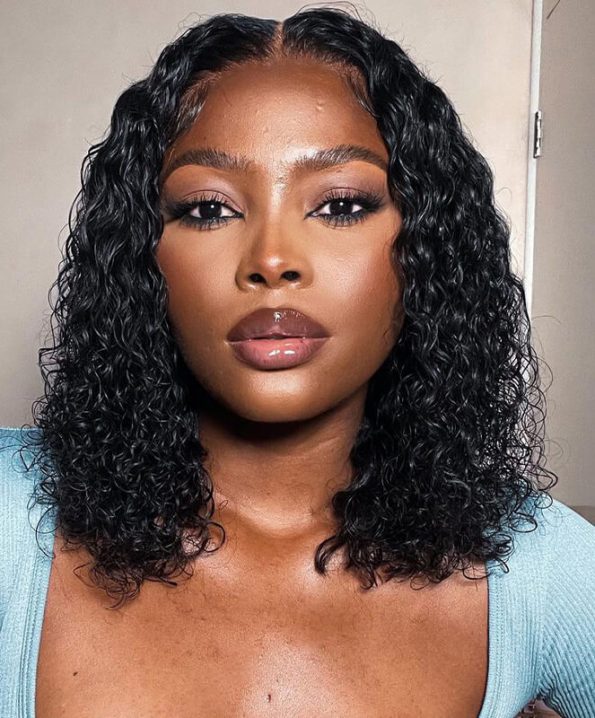 How should I pick a short curly wig?
When selecting a short curly wig, it's crucial to take your desired style, frequency of wear, and facial shape into account.
Which fashion best matches your facial shape?
Round faces.
Longer styles (below the chin) are typically more attractive since shorter styles can draw attention to the range of the face, which can make a round face appear rounder. Look for designs that have shorter layers framing the crown to heighten and lengthen the face.
Angular or square faces.
For people with square or angular shaped faces, short curly wigs are an excellent option since they may help soften the face. Short-length shapes are especially attractive, and full or partial circumferences can help to balance the face.
Faces with a heart shape.
Shorter designs are less flattering on heart-shaped features since they emphasize a bigger forepart. Consider curly wigs that are somewhat longer in length to provide a balanced look around the face.
Faces that are oval.
Because of its harmony, most curly styles will suit you if you have a round face. To choose a fashionable curly wig, try on both short and long styles.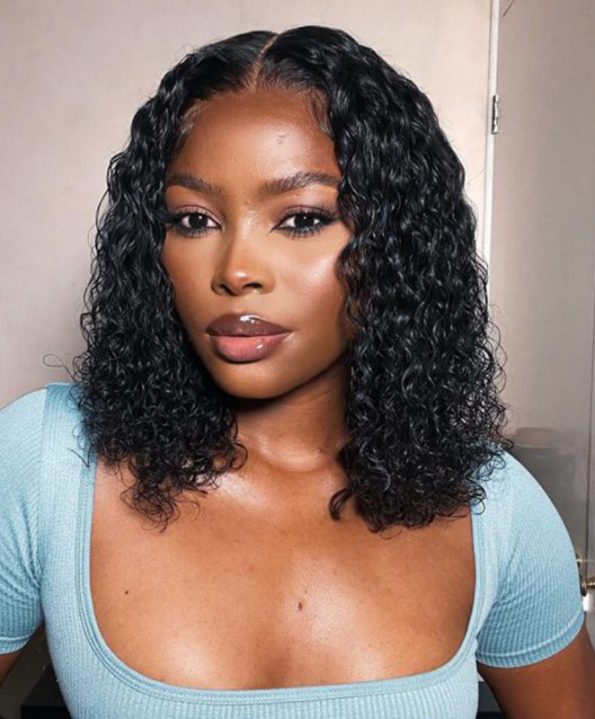 How do you take care of a curly human hair wig?
To keep the short curly wig's hairdo and lengthen its service life, we must care for it from usage to washing to styling.
1. Regularly wash the wig.
It is advised to clean your wigs once a week if you wear them frequently. When cleaning, take great care to remember that wigs shouldn't be cleaned in hot water since this will reduce their quality and they shouldn't be submerged in water for an extended period of time. They should spontaneously dry in a ventilated area after cleaning.
2. Put some hair conditioner on.
Avoid rubbing the wig with your hands when washing it. When you see the wig's knot, resist the urge to pull. Use hair conditioner and gradually straighten it out. Additionally, the wig with hair conditioner will shine like the one you just purchased.
3. Avoid combing.
Avoid combing the curly hair on your wig if at all possible. Use your hand to carefully care for it. Curly hair will lose its curl when combed. Only slightly loosen the hair knot at first, followed by securing it with a splint, spraying it with wig care solution, and then using your hand. Never smooth your hair with a comb. Use no comb at all if the hair knot is not yet opened. The hair is virtually damaged at first, and the comb is used after spraying the care solution.
4. Storage.
Take it off and place it on the support. When you wear a wig and take it off every day, you can't just toss it away. You should wear the wig while standing on the support. Place the wig in a plastic bag when not in use. If you don't wear a wig or if you don't wear it for an extended length of time, you should store it. It is preferable not to be exposed to air. Because dust and dirt are common, you should receive the wig in the same location you previously stored it, or in a plastic bag.
5. Use hair products free of oils.
Long time has passed since the wig was last worn. It's still as stunning and well maintained as the day you originally purchased it. In fact, apply some Nourishing maintenance fluid on the curly or deep wave wigs before wearing them every day. The wig has the ability to lubricate itself, as well as restore its original look and avoid static electricity.
Must avoid: When it comes to wig care techniques to avoid, keep in mind that doing so can easily result in your ringlets being entangled and intertwined. Don't throw your wig onto the ground, a counter, or a container of snuggeries.
So, there you have it—our recommendations for fashionable methods of curly wig conservation and how to care for curly wigs. Curly wigs require the appropriate kind of maintenance to keep them looking great for longer, even if curly hair is a timeless trend!