New, inexpensive lace front wigs are frequently destroyed by carelessness or improper installation, especially by beginners. I hope that by sharing the 6×6 lace closure installation process with you today, I might be of assistance.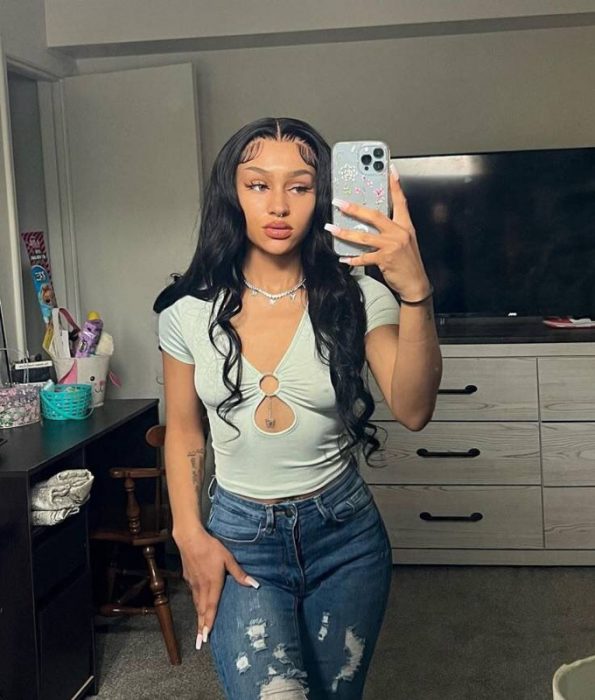 I. To start, it is advised to braid your hair first, secure it to the scalp with a hairpin, and then put on a wig cap if your hair is reasonably long.
II. To remove dirt and scalp oil stains from the hairline, wipe it with some rubbing alcohol. It is advised that you use some scalp protectors if your scalp is sensitive before donning a wig.
III. Once the wig is on your head, clip the extra lace near the hairline with a sharp knife or scissor. Be careful not to cut too much or you could make mistakes. There shouldn't be more than an inch of lace over the wig's hairline. You do not need to complete this step if the manufacturer has already processed your wig.
IV. Place the wig in the proper position and press the lace on the wig to secure it to the scalp by applying a tiny quantity of glue to the overlapping portion of the wig and the scalp, drying it with a hairdryer for about 30 seconds.
V. Reheat with a hairdryer while using tweezers and other small tools to tweak and push the lace. Applying colours that are near to the skin tone on the hairline will help your wig seem more natural if you feel that the lace color is more evident.
VI. To make your hairline seem more authentic and natural, take out your unused toothbrush and comb out a few baby hairs there.
VII. To alter and style your hairdo, use curling irons and styling spray.
What harm may a closure and frontal do to your hair?
If not taken care of correctly, lace frontals and closures both have the potential to harm hair.
For a frontal, the lace is adhered to the forehead using glue. Baby hairs surrounding the head may being ripped out by the glue if it is placed there, which will harm the hairline.
A closure that is improperly sewed in might potentially harm the hair. When a closure is sewed in too tightly, it can tug on the hair excessively and lead to hair loss in that region.
Additionally, a closure often makes individuals feel uneasy, particularly when it is first use, it may urge people to scratch. The hair may become damaged as a result of this pulling and scratching.
Both the closure and the frontal can cause too much tension on the scalp if they are worn for an extended period of time, which can harm the hair.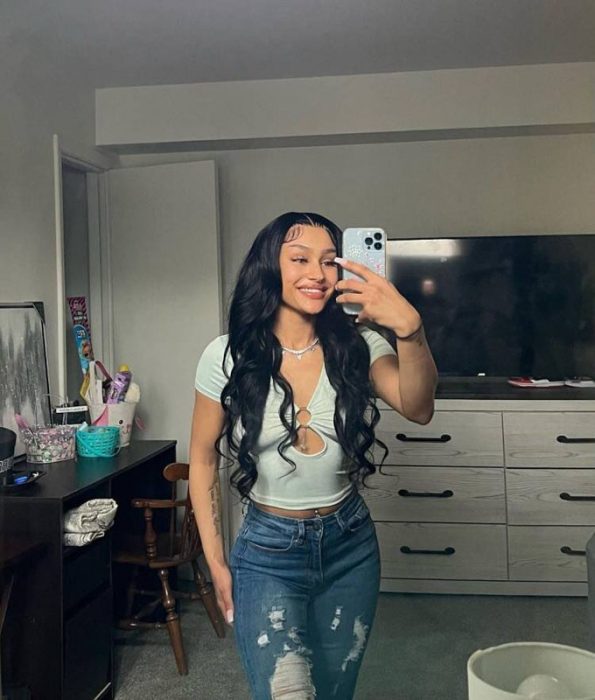 Where can I get a high-quality human hair 6×6 lace front wig?
A high-quality wig will make wearing it pleasant for you and will enable you to express your personality to the fullest. For more than 10 years, MscocoHair has concentrated on the wig market and is dedicated to offering premium wig goods to all ladies. Many of the consumers who purchased supernova wigs are quite happy with them. Visit MscocoHair if you want to buy a wig!