Lace front wigs have become increasingly fashionable over time. These wigs are becoming more and more popular because to its attributes, hues, and realistic appearance. Today, everyone who enjoys wearing wigs nearly always wears a lace front wig. One of the key factors contributing to the lace front wigs' increasing popularity is the way the lace is positioned at the front. To complement various skin tones, the lace often comes in a variety of hues. Similar to translucent colors, there are specific areas where they will look good on you no matter what hue you are.
The lace on the front of the lace wig also allows you to experiment with a variety of styles and usually makes wearing the wig simple. It's nearly as simple as styling your hair and donning some lace. Even though it might not be that simple, if you take the right procedures, you can fix your lace front wig yourself. Fortunately, we'll talk about how to put your lace front wig on yourself. If you adhere to the instructions in this manual, you won't require a professional or stylist to adjust your lace front wig. Today we will show you how to install the lace front wig by yourself.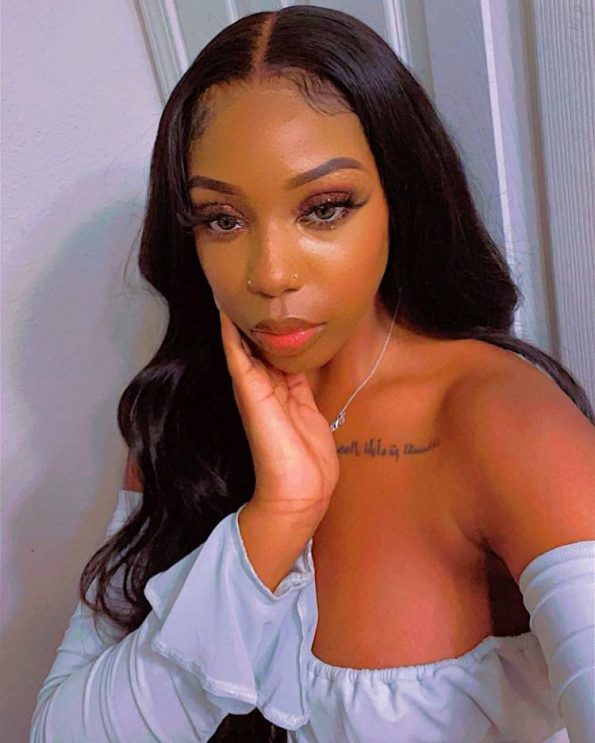 Be careful to wear your hair flat.
Even when we desire to wear wigs, we still have our own natural hair, but we've trimmed it for one cause or another. No matter how voluminous your hair is, though, you must make every effort to make it flat. Your wig will sit better and appear more natural the flatter your hair is.
Make sure your skin is in excellent shape.
Your skin condition is another issue you need to examine before applying the lace front wig. Do you have any allergies to the skin? Have you ever had any skin conditions before? You must respond to these inquiries. To choose the best product, if at all feasible, try a skin test beforehand.
Put on a cap.
Your own natural hair will flatten more under a stocking cap, sometimes referred to as a wig cap, but that is not the main goal. The stocking cap's primary function is to make sure your wig sits properly.
Clean the skin where you are about to put your wig on.
You will tape and apply adhesives to the same skin where the hair will sit. As a result, you must promptly dry your skin after cleansing it with a cleanser.
Put on the wig and evaluate.
You wish to wear the lace front wig after completing all the prior procedures. By wearing it this time, you can make sure the wig fits you well and you may cut any protruding laces, which are often at the front.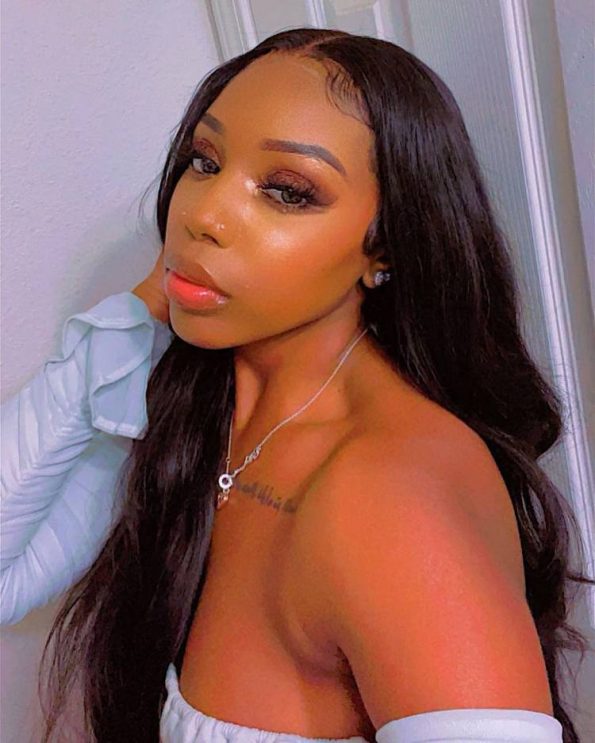 How much time does wig glue last?
This is so that wigs can stay bonded for weeks using some adhesives, which are intended for short-term usage (4-6 weeks). With a long-lasting glue, lace front wigs may often be worn for up to six weeks.
How can glue be taken out of hair?
Hold a cotton ball that has been soaked in acetone or an acetone-based nail polish remover onto the afflicted area. It should dissolve the adhesive connections within a short period of time, enabling you to comb through your strands. Use conventional shampoo and hair conditioner when washing.
Is it possible to wear wigs without using glue?
Tape is a popular alternative for securing your lace frontal wig since it is robust, allowing for some natural-looking movement, and is less destructive than glue. If you don't have any hair and have a sensitive scalp (for example, if you've undergone chemotherapy), tape is an excellent option.
Conclusion.
If you wish to wear a wig, you must figure out how to make it adhere to your hair. There are primarily two methods: using wig tape or glue. Your wig will remain in place for a short period of time if you use wig tapes. On the other hand, an adhesive is for a longer period of time usage. You may select either one and wear your wig carefully depending on your decision and your skin's responses. It's simple to install your lace front wig by yourself. You only need to adhere to the steps in this instruction.