Styling may be difficult, whether you've gone to the salon or are doing your own hair at home, especially if you want to change up your appearance frequently. But wigs are made because of this. And the good news is that creating your own personalized wig design at home isn't as difficult as it may seem if you're uncomfortable trying anything on in person or just haven't found a hair accessory that really fits you. A novice may create an incredible wig style for oneself with the right instruction. And you don't have to spend more to be as specific as you desire. You may DIY your deep wave wig style at home using the instructions in this blog post. So, keep reading for advice on how to look your best.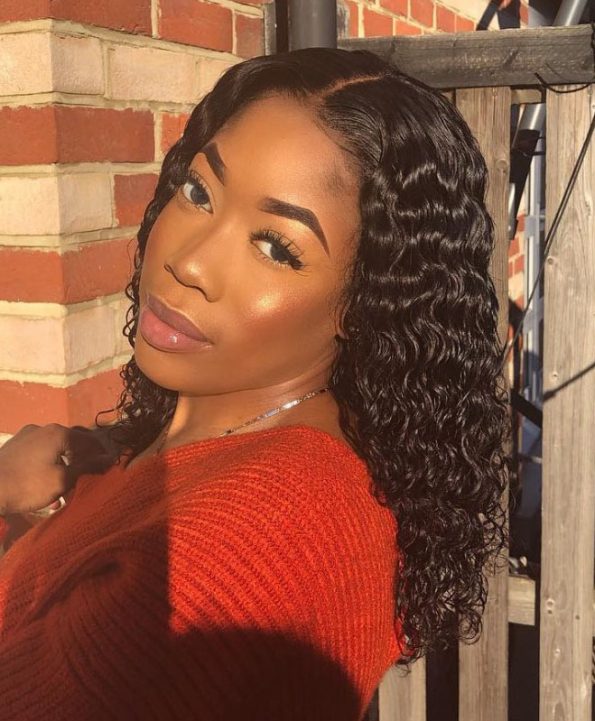 How can you DIY your own deep wave wig at home?
Nothing compares to a brand-new, trendy wig. Don't panic, though, if you can't get it to the salon for a skilled installation. By applying it yourself at home, you may still have a stunning appearance. Here is a step-by-step instruction manual for styling deep wave wigs at home.
Step 1: Let your natural hair ready.
You must first make sure that your hair is clean and uncontaminated by any oils or cosmetics. To get rid of any buildup, we suggest washing your hair with a clarifying shampoo. Cleaning your hair will also make it easier for the wig to adhere to your head and stay in place.
Step 2: Decide what style you want.
The next step is to choose the look you want to go for. Take some time to look over photographs online and select a look you like because there are countless wig style options available.
Step 3: Measure and trim the wig.
It's time to measure and trim your wig after choosing a style. This step is crucial because you want to make sure the wig fits your head properly. To accomplish this, begin at the hairline and wrap a measuring tape around your head. After that, make a note of the measurement and contrast it with the wig's size chart. The majority of wigs come in a single size, although some manufacturers provide wigs in numerous sizes. We advise using the larger size if you're not sure which to choose. If the wig is too big, you can easily trim it to fit your head.
Step 4: Wear your wig.
It's time to wear your wig now that you've measured and trimmed it! Put on a wig hat first since it will keep your wig in place. Pull the wig over your head while lining up the front with your hairline. Use your fingers to adjust the wig after it is on your head to ensure that it is snugly in place.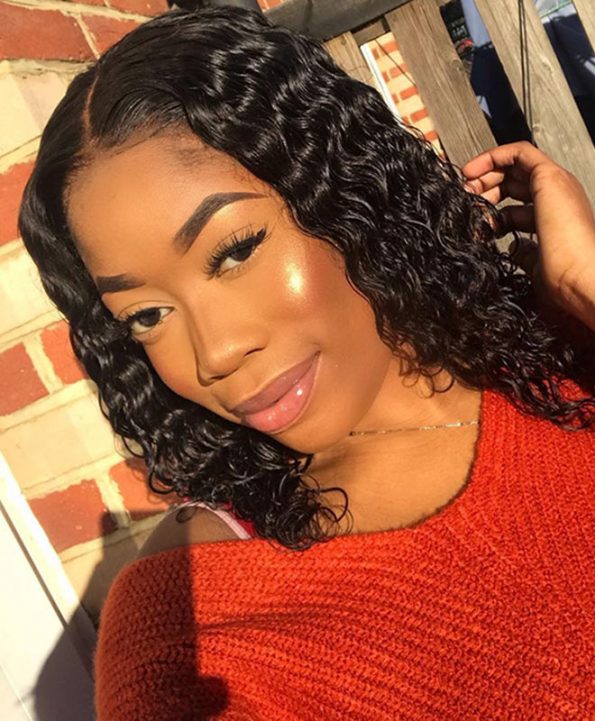 Step 5: Style the wig.
The styling of your wig to create the desired look is the last stage. Depending on the look you're looking for, this stage will change. Use a flat iron to straighten your wig for a sleek appearance if you wish to wear it that way. If you want to give your wig some curl or wave, you can use hot rollers or a curling iron.
We really hope that our blog article has provided you with some useful advice for styling your deep wave wig at home. Just keep in mind to enjoy yourself, take your time, and be patient. There is no incorrect way to style your wig, so use your imagination.