African American consumers tend to like glueless lace wigs. The integrity and quality of the lace material must be maintained by proper glueless lace wig care and maintenance. Depending on the material and kind of hair, different maintenance may be required. I'll now explain to you how to care for and clean glueless lace wigs.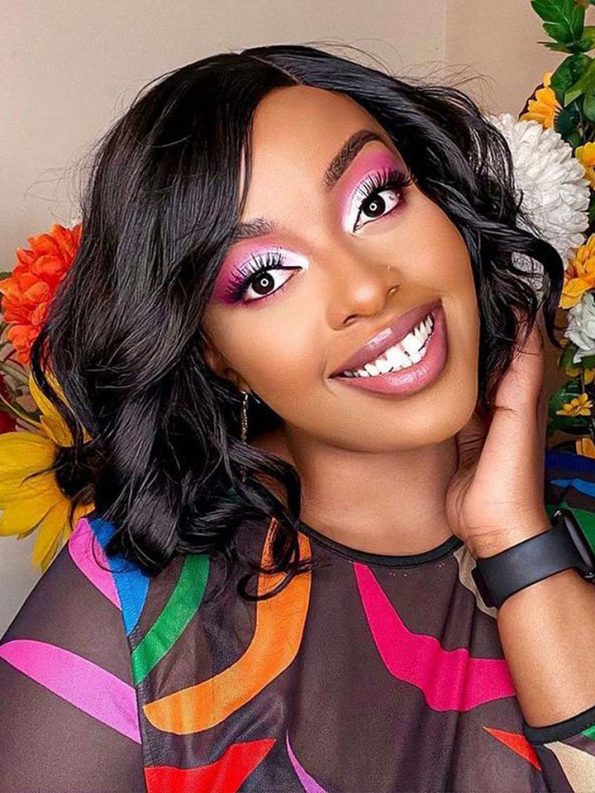 How are glueless lace wigs washed?
Do you ever lament how difficult it is to clean glueless lace wigs? In actuality, the cleaning procedure can be made much quicker and is not as difficult as you may believe by following these basic steps and taking care of these instructions.
Step 1: Brush the hair gently with a wide-toothed comb or a special wig comb before washing the headband wigs to prevent knots and tangles.
Step 2: Submerge wigs in the cold water and let them to soak. Additionally, if the glueless lace wigs have ever been used, please get some warm water ready to wash them to get rid of any extra oil, perspiration, or other impurities.
Step 3: After equally applying wig shampoo to your hair, gently rub it with your hands for a few minutes. The usage of shampoo designed specifically for human hair wigs is another something that requires careful attention. The causes are listed below. One reason is that some common shampoos and conditioners with harsh chemicals and alcohol may permanently harm your human hair wigs. They will also cause your wigs to seem frizzy, matted, dry, or drab. As a result, you should use various shampoos made specifically for wigs so that the fibers may be cleaned properly and delicately. In a similar vein, you must be careful not to overstep your bounds during this process.
Step 4: From top to bottom, carefully wash hair with cold, clean water, being careful to eliminate any signs of shampoo. Additionally, we believe that cleaning the lace with shampoo, just like you would your clothes, is preferable.
Step 5: Apply a tiny amount of premium hair conditioner evenly to the wig after blotting out any excess water with a towel in order to maintain healthy hair. Rinse it off lastly with cool running water. Of course, some hair conditioner is not necessary to clean the lace area.
Step 6: Your hair should be towel-dried to remove extra moisture before being let to air dry on a wig stand. All things considered, avoid twisting or wringing your hair since it will get damaged, and avoid trying to use a hairdryer to dry it because damp hair is quite fragile. Nothing is more crucial than adding some hair oils to your hair and gently massaging them through until fully absorbed, which transforms dry hair into silky and bouncey.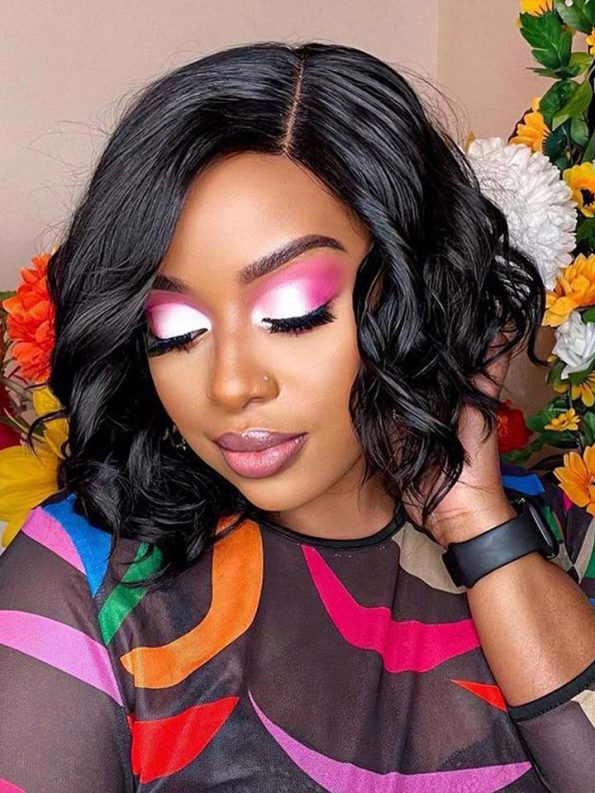 How should glueless lace wigs be cared for?
As a fan of glueless lace wigs, you must understand that proper care is necessary to increase the service life of glueless lace wigs. In general, the following advice is useful for extending the service life of glueless lace wigs:
I. Using a wig stand will help keep your glueless lace wig in form and prevent tangling while it isn't being worn. Applying a good hair conditioner will help your hair stay healthy, silky, and smooth.
II. In the summer, many people may use glueless lace wigs to travel or go to the beach. There is no denying how practical and adorable it is. Nevertheless, exposure to excessive amounts of sunshine, sea, and chlorine will harm your glueless lace wigs permanently.
III. Avoid sleeping with glueless lace wigs since the contact between the pillow and the hair may easily cause knots and frizz. Nothing is better than utilizing a silk or satin cushion to prevent friction problem if you think it is too difficult for you to remove your glueless lace wigs at night and put them on in the morning.