Recently, short lace front wigs are popular. Many celebrities or netizens are recommending this wig, because this wig is really suitable for this summer. While saving our budget, it will bring us the most comfortable wig wearing experience this summer. Today, we will introduce this wig to you and share some true reviews of our customers after purchasing our short lace front wigs.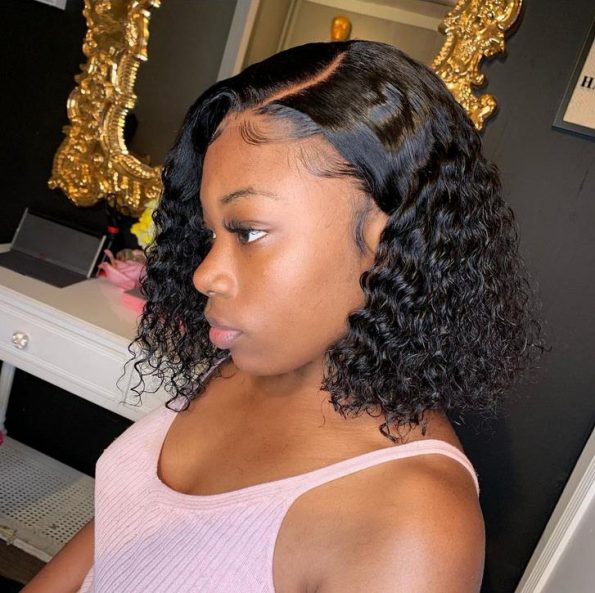 What is a short lace wig
Short lace front wigs also refer to short hair lace front wigs. This wig is a kind of bob wig. With a variety of short hair styles to choose from, this summer, short hair lace front wigs are being loved and bought by many women.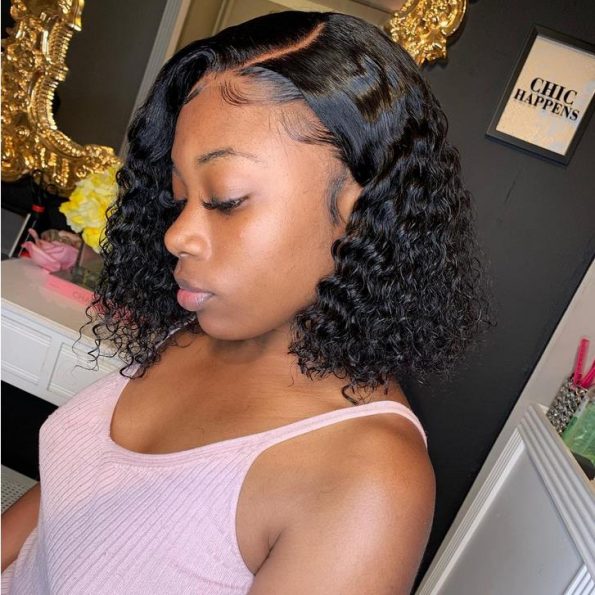 Why do you choose the front lace short wig
1.A natural hairline
The quality of lace and hair cap of short's front lace wig is excellent, which can keep the wig and scalp tight. And our short human lace wig is 100%, which can make your hair look very natural.
2.Practicality
Short lace front wig is a simple and effective choice, with various styles, suitable for everyone, fashionable, natural and beautiful, and very suitable for any occasion.
3.Breathable and comfortable
Short lace front wigs are very durable, thanks to the lace materials used to make wigs. Our short lace front uses transparent Swiss lace, which is great. Moreover, high-quality lace and short hair make our Short front lace wig much more breathable than many other types of ordinary wigs.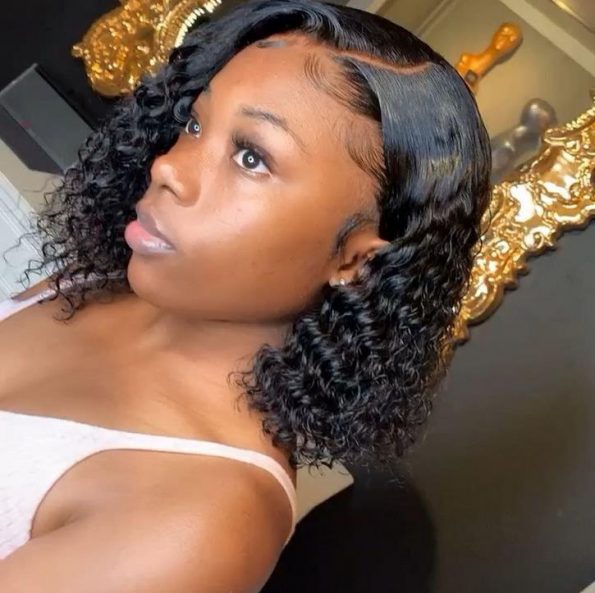 Hot-selling short human hair lace front wigs review:
1.Short Curly Bob Wig Lace Front Wig 150% Density
Good wig. I'm a hairstylist, this must be the best quality and the texture is SUPER soft. I love it only using water, conditioner, and letting it air dry a couple hrs. Added some oil for shine. Amazing curls it is!!

2.Wavy Short Bob Wig 13×4 Wavy Hair Lace Front Wig
The short hair is fantastic quality,no shedding, no bad smell, very soft, looks amazing by the way, outstanding customer service, thanks guys will definitely recommend and record.

3.Short Human Hair Lace Wigs 10-14 Inch 13×4 Bob Wigs 150 Density
I am very happy and satisfied with my purchase. The quality is amazing, very soft and feels amazing. Lace is the best Swiss lace and melted well into my skin. It's definitely a good buy and worth the money. Will definitely recommend this wig.