One of the most common hair colors has always been blonde. But as we all know, dying one's own hair blonde at a salon takes a lot of time, money, and can even harm your hair, especially if you're an African American woman. Despite the fact that extremely few people worldwide are born with blonde hair, many people dream of having it. It would be a great idea for individuals who enjoy this striking color to select a honey blonde wig for themselves because it produces a chic and stunning look. You may avoid potential harm from dye chemicals by not having to spend a lot of time and money dying your natural hair. Today, we'll provide a quick overview of honey blonde wigs and some advice on how to color one.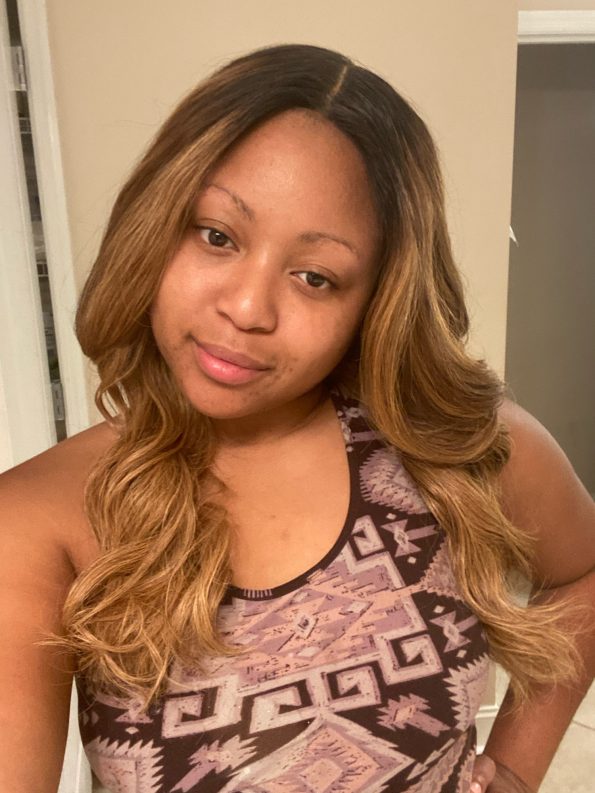 Different honey blonde wig styles.
If you want to choose an appropriate honey blonde wig, you need take into account various hues and textures. There are various distinctions among these hues, despite the fact that they are all considered blondes. For instance, compared to other types of blonde, a honey blonde wig is the brightest and most shiny, whilst a champagne blonde wig is a touch darker and has more variations in blonde hue. Get the color that complements your skin tone; that is the greatest tip for you. A number of designs are also available to assist you fit various events. There are honey blonde lace front wigs, honey blonde wigs with bangs, and honey blonde curly wigs available. Furthermore, the store also sells long and short honey blonde wigs.
Positive aspects of a honey blonde wig.
Numerous celebrities dress in honey blonde wigs to attend these important occasions, as seen in numerous renowned award shows throughout the world. Additionally, it has developed into a fashion statement in modern society, making wearers stand out in crowds. Furthermore, according to various studies, women with honey blonde hair are more likely to get support and aid from others around them, which may explain why they are more likely to have high salary, professional success, and personal relationships. Even if these things might not occur to everyone, they do raise wearers' chances of social success and give them more self-assurance.
A honey blonde wig: how to color it?
We typically color a honey blonde wig in one of two ways. Both brush dye and water coloring are acceptable options. Both are simple to use alone at home. Here are some simple actions.
I. Decide on the hue you want.
The most important step is choosing the proper hue. If not, the more you put in, the further you'll travel in the incorrect way. Nevertheless, you should ask a qualified hairdresser if your honey blonde wig may be colored in the color you prefer.
II. Prepare your wig.
To guarantee that the coloring will turn out well, wash the dust and chemicals off of your wig in a basin of warm water. After removing the wig from the water, softly brush the hair with your fingers. Keep in mind to hold the wig upright in case it is out of shape. After that, dry it with a towel and use a brush to remove any tangles and knots.
III. Spray a protective coating over the remaining areas.
On the lace and wig cap of the wig as well as the other wig components, apply some protective gel. It provides effective defense against the dye. Spray these areas when they have dried.
IV. Give the honey blonde wig a color.
Watercolor: When using this technique, use the appropriate volume of hot water. The water is then thoroughly blended. Your honey blonde wig should be dipped into the liquid for almost 5 minutes, removed, and left in place for 5 minutes. One of the quickest and most practical ways to color a honey blonde wig, the entire procedure will take you around 15 minutes.
A honey blonde wig can be colored differently using brush dye, which is a more conventional method. Start by separating your hair into multiple portions. Then squeeze the dye into a basin of warm water and gently mix it until it melts.
With a brush, color each section of the honey blonde wig separately. You may make sure that every component is colored in this way. After coloring it, wrap it in aluminum foil and let it sit for ten minutes.
V. Rinse off the color.
Wash it with some warm water. Once the wig is clean, rinse it under a strong stream of running water from the faucet. At this point in the procedure, you have completed the crucial step.
VI. Air dry or blow dry the honey blonde wig.
Blow it gently with low heat using a hairdryer until it is 70% dry. You might also leave it in a well-ventilated area to dry naturally.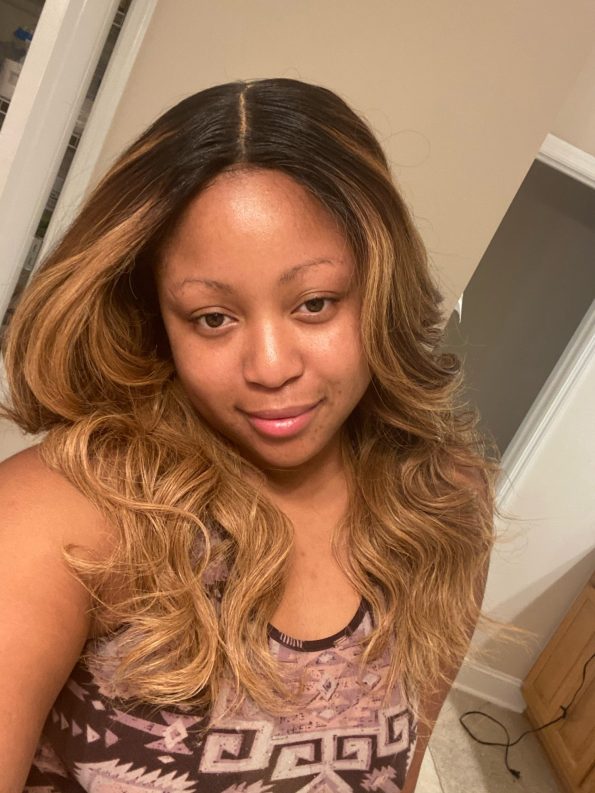 What distinguishes dyeing your own natural hair from coloring a wig?
It is rather simple to color and style wigs. It is considerably easier to explore and style as a result. Frequently, people who dye their own hair have to wait until the hair has fully grown out before experimenting with different color looks.
What misperception concerning making colored wigs is the most prevalent?
The general consensus is that dying a wig will harm the hair. The opposite is true. If the client is cautious, adheres to the instructions, and makes use of the knowledge in this manual, the wig will come out well and colorfully.
What type of hair retains color the best?
The greatest hair is always virgin hair, or hair that has never been colored. Because virgin hair is porous, it will readily accept colors.
The greatest place to get a honey blonde wig is.
As previously said, blonde wigs come in a variety of hues and textures. Our online store sells all of these high-quality human hair wigs and offers several professional recommendations on how to select the best honey blonde wig for you. Browse our honey blonde wigs collection to discover the perfect one for you.