As summer comes to a close, it's time to start thinking about going back to school. Besides shopping for new clothes and supplies, one aspect that often gets overlooked is our hairstyle. Whether you're excited to showcase a fresh look or simply want to step up your hair game this school year, we've got you covered! In this article, we'll explore a variety of trendy and stylish hairstyles that are sure to make heads turn. From classic braids to sleek updos and trendy pixie cuts, there's a hairstyle for everyone. Get ready to take on the new school year with confidence and style, as we present the top back to school hairstyles that will have you voted as having the best hair! 
Braided Beauties:
Braided hairstyles are incredibly versatile and can be tailored to suit any hair length, texture, or personal style. From simple and elegant to intricate and unique, braids offer endless possibilities. Classic options like French braids, Dutch braids, and fishtail braids are timeless choices that never go out of style. For a more modern twist, consider trying crown braids, waterfall braids, or boho-inspired braided buns. These braided hairstyles not only look stunning but also keep your hair neat and manageable throughout the school day.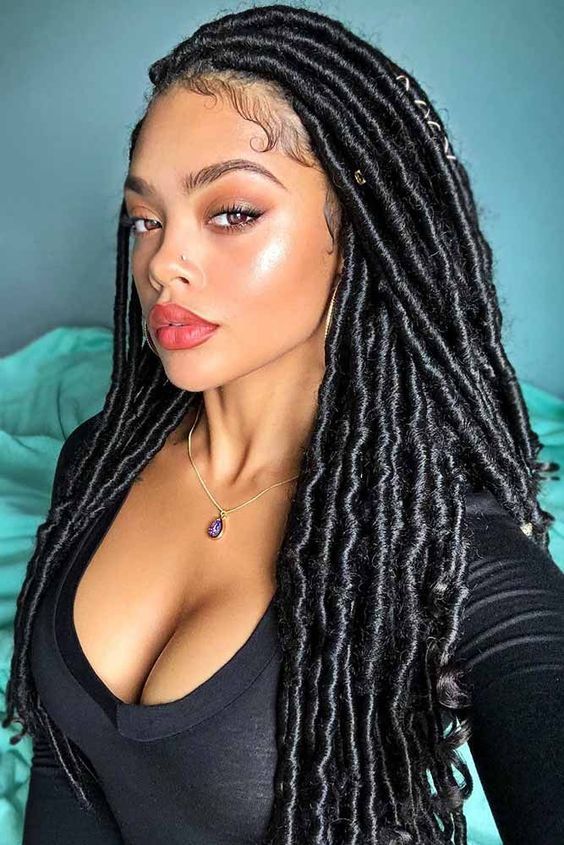 Sleek and Stylish Updos:
Updos are perfect for those days when you want a sophisticated and put-together look. They are great for formal events or simply to add a touch of elegance to your everyday style. A sleek high bun is a sleek and polished option that works well with any outfit. For a softer and romantic vibe, try a low chignon or a twisted updo. These hairstyles can be accessorized with hairpins, flowers, or ribbons to add a personal touch. Experiment with braided updos for a more intricate and eye-catching look.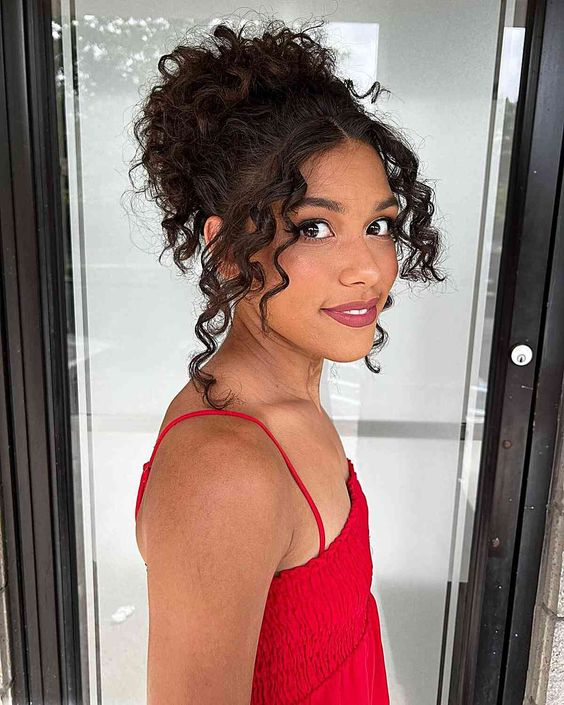 Short and Sassy:
Short hairstyles are bold, confident, and make a strong fashion statement. If you're ready to embrace a daring change, a pixie cut might be the perfect choice for you. Pixie cuts have become increasingly popular due to their versatility and ability to accentuate facial features. You can opt for a classic pixie cut, a textured pixie, or even an undercut pixie for an edgier look. If you're not quite ready to go short all the way, a bob haircut offers a chic and stylish option that can be customized to suit your personal style.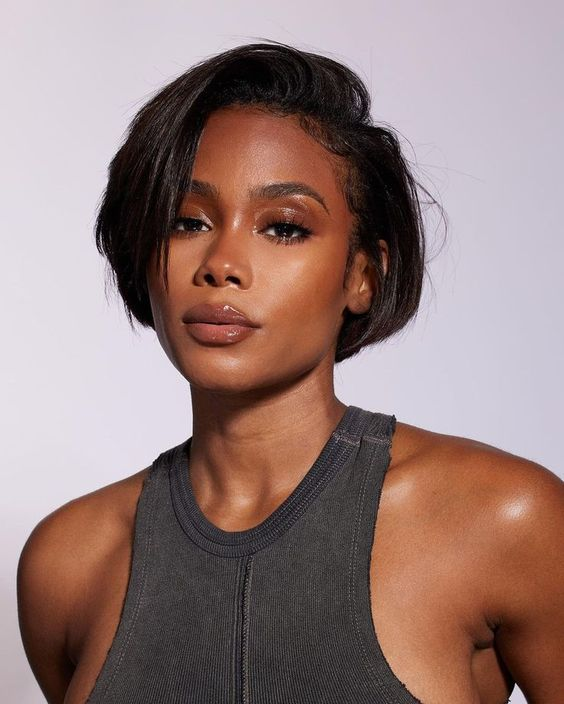 Effortless Waves:
Effortless waves are a popular choice among students for their casual yet stylish appearance. This hairstyle gives off a relaxed and carefree vibe while still looking put together. Achieving beachy waves can be done using a curling wand or embracing the no-heat method by braiding your hair overnight. Another option is to use salt spray or texturizing spray to add texture and create natural-looking waves. Effortless waves are low-maintenance and perfect for those who want a fuss-free hairstyle that exudes confidence and style.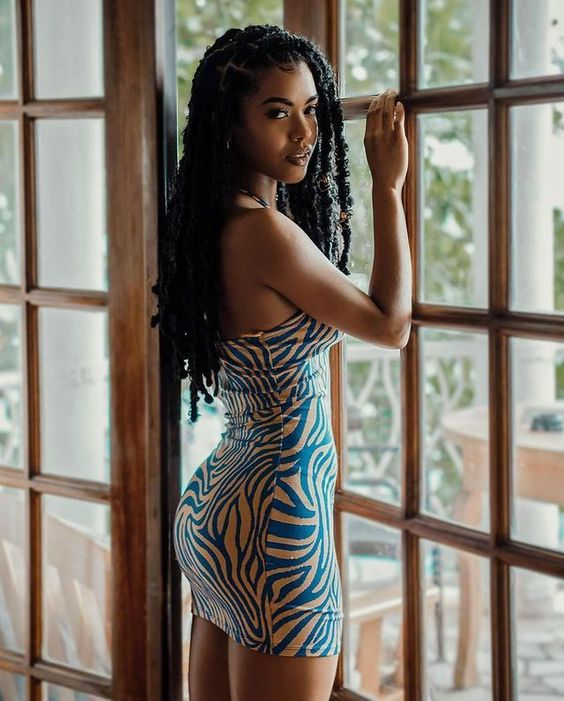 Butterfly-Inspired Braids:
If you're looking to take your butterfly hairstyle to the next level, consider incorporating butterfly-inspired braids. These braided hairstyles mimic the wings of a butterfly, creating a truly unique and eye-catching look. One popular option is the butterfly braid, where sections of hair are woven to resemble the intricate patterns of butterfly wings. Another option is to create a butterfly effect by braiding small sections of hair and pinning them together to form the shape of a butterfly. These braided butterfly hairstyles can be customized with various braid types, including French braids, Dutch braids, or fishtail braids, to suit your personal style and skill level.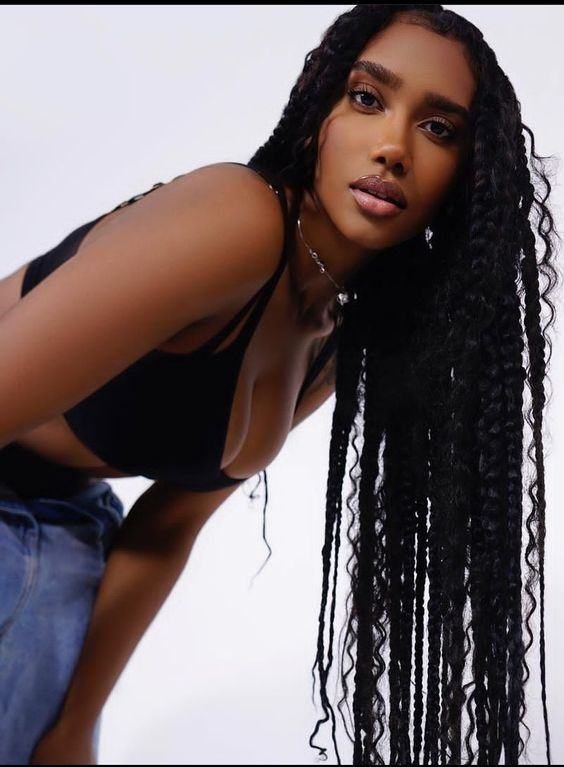 Classic Bubble Ponytail:
The classic bubble ponytail is a simple yet stylish way to incorporate bubble braids into your look. Start by gathering your hair into a high or low ponytail, securing it with an elastic. Then, divide the ponytail into sections, depending on the desired size of the bubbles. Take the first section, wrap an elastic around it, and move down the ponytail, creating subsequent bubbles by adding elastics at regular intervals. Gently tug on each section to puff up the hair between the elastics, giving the bubbles their distinct shape. Continue this process until you reach the end of the ponytail. Finish by securing the last section with an elastic and adjusting the bubbles for a uniform and voluminous look.
Side-Swept Bubble Braid:
For a more relaxed and asymmetrical style, opt for a side-swept bubble braid. Start by gathering your hair to one side, creating a low ponytail and securing it with an elastic. Begin the bubble braiding process by adding elastics to the ponytail at regular intervals. As you create each bubble, gently tug on the hair between the elastics to achieve volume and a rounded shape. Continue adding elastics until you reach the ends of your hair. Tug on the sections between the elastics to loosen the bubbles slightly, creating a more effortless and tousled appearance. Finish by securing the last section with an elastic and adjusting the bubbles for a balanced and stylish side-swept bubble braid.
The Textured Beach Waves:
If you're aiming for a natural and effortlessly stylish look, textured beach waves are the way to go. This hairstyle gives off a relaxed and carefree vibe, reminiscent of a day spent by the ocean. Start by applying a texturizing spray or mousse to damp hair and scrunch it with your hands. Allow your hair to air dry or use a diffuser to enhance the waves. If desired, you can also create loose curls using a curling wand or flat iron, making sure to leave the ends out for a more relaxed finish. Complete the look by tousling your hair with your fingers and adding a touch of sea salt spray for added texture and definition.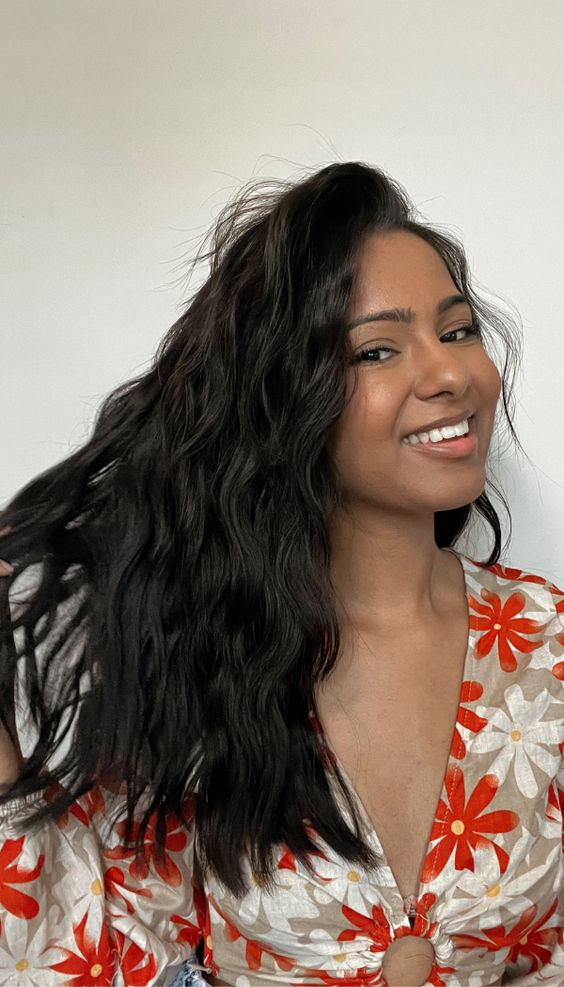 The Statement-Making Top Knot:
For days when you want to make a bold and stylish statement, the top knot is a go-to hairstyle. This high and voluminous updo adds instant sophistication and flair to any look. Start by gathering your hair into a high ponytail at the crown of your head and secure it with an elastic. Twist the ponytail around itself to create a bun and secure it with bobby pins. For added volume, gently pull on the bun to loosen and expand it. This versatile hairstyle works with any hair length and texture, making it a perfect choice for a standout look at school.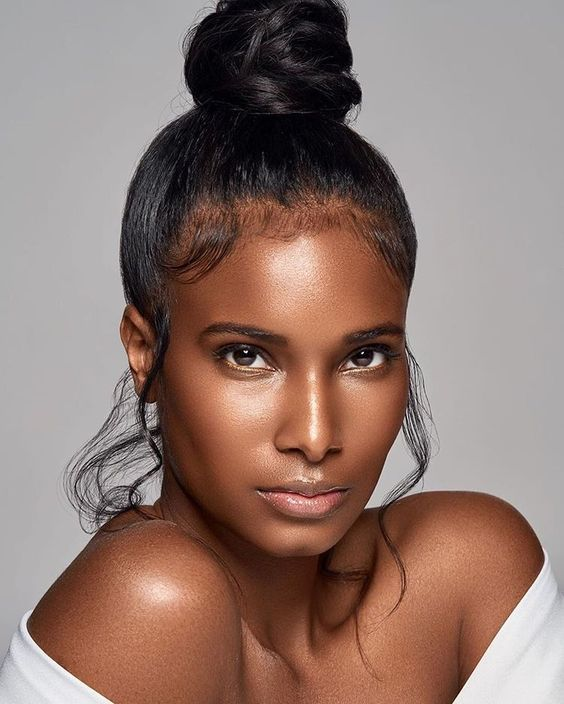 The Boho-Inspired Half-Up Bun:
For a laid-back and effortlessly cool hairstyle, try the boho-inspired half-up bun. Start by sectioning off the top half of your hair, leaving the bottom half loose. Gather the top section into a high ponytail and secure it with an elastic. Then, twist the ponytail around itself to create a bun and secure it with bobby pins. Leave some loose strands to frame your face for a soft and romantic touch. This hairstyle combines the carefree spirit of bohemian style with the convenience of an updo, making it perfect for casual and relaxed days at school.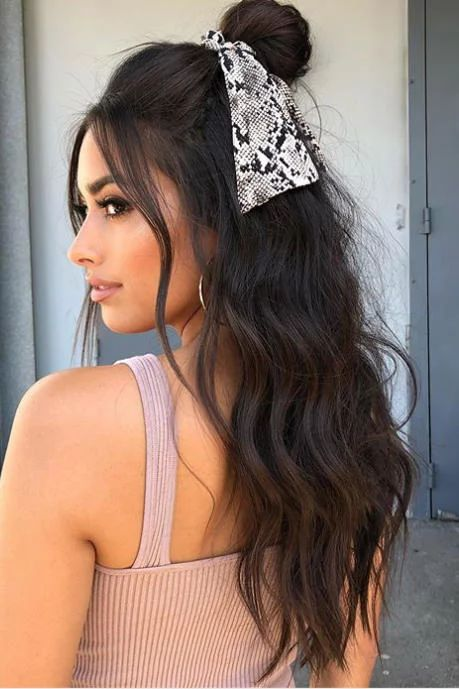 The Sleek Low Ponytail:
Effortlessly chic and easy to achieve, the sleek low ponytail is a timeless hairstyle that works for any occasion. Start by smoothing your hair with a brush or comb and gather it at the nape of your neck. Secure the ponytail with an elastic band and use a small section of hair to wrap around the base, concealing the elastic. For added polish, apply a small amount of hair gel or serum to tame any flyaways and create a sleek, glossy finish. This sophisticated hairstyle is perfect for a professional and put-together look that will make a lasting impression at school.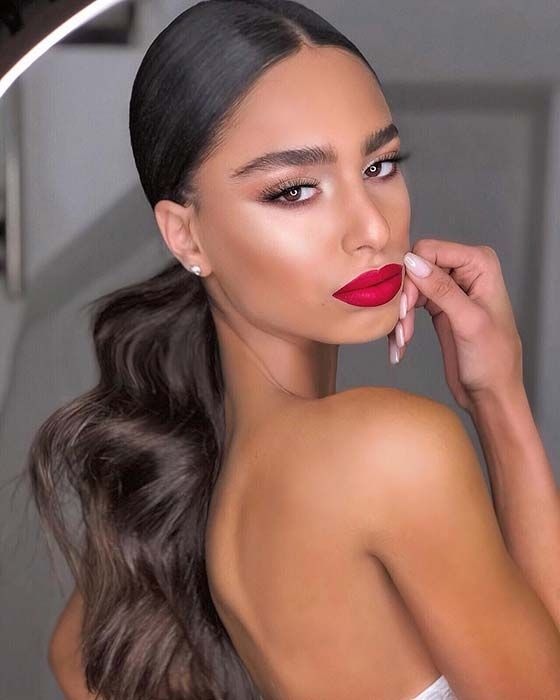 Wrap Up:
With the new school year just around the corner, now is the perfect time to experiment with your hairstyle and make a lasting impression. From braided beauties to sleek updos, short and sassy cuts to effortless waves, the options are endless. Choose a hairstyle that matches your personality and complements your features, and get ready to be voted as having the best hair. Remember to take good care of your hair by using the right products and maintaining a healthy hair care routine. With these back to school hairstyles, you'll step into the classroom with confidence, style, and a head-turning look that will make you the envy of your peers. Get ready to rock the new school year with fabulous hair!