Wigs are very popular nowadays, and the density of wigs is an important part of wigs. What do you know about the density of wigs? Do you know what is 200 density wig? The higher the ed density of the wig, the fuller the wig will be. Today's blog will introduce you some knowledge about 200% identity and some fashionable 200% identity wigs Please continue to read for completion information.
What is wig density?
The number of hairy roots on top of the same area of the wig and the fullness of the wig when you wear it are both influenced by the density of the wig. High-density wigs appear fuller while low-density wigs appear thinner.
Low-density wig (50-100%)
Low-density wig is most suitable for natural thinning hair, hair thinning for older women.
Medium-density wigs (130-150%)
Medium-density wigs have a large volume and fullness, providing the wearer with more styling options, as well as a natural appearance, suitable for most women.
High-density wigs (180-250%)
High-density wigs can make your hair look very thick, appear more gorgeous, impressive, eye-catching, the most stylish beauty.
Why to consider the wig density?
Evidently, the low-density wig is lighter than the high-density wig. A high-density wig will give you all the volume you need for a lovely appearance. Also, high-density wigs can improve styling potential, but low-density wigs could not be sufficiently full to finish some looks.
Better and greater care is required for high-density wigs.
In a high-density wig, combing your hair back and forth makes you feel regal. A low-density wig might not provide you with the same level of luxury.
Low-density wigs are less expensive than high-density wigs. The high-density wig just has more hair, which explains why.
What is 200 density wigs?
200 density wigs have fuller, thicker hair. On the wig, the number of hairs is more, more appear denser. This kind of wig can give a person unique temperament, plump appearance attracted a lot of attention, many female stars and celebrities like 200% density Wigs. The 200 density wigs are not regular wigs, they are a little heavier and have thick hair, but they give you a great look.
How to choose 200% density wig?
Choose human hair quality
Human hair wigs are the 10A quality wigs that you can get the best hair look and long-time use. The human hair 200% wigs will give you natural and full hair look. You can get a low maintenance. And your 200% density wigs will shed little for the human hair.
Regard to the hair length
On various hair lengths, different wig densities will seem differently.
Short (6 inches to 10 inches)
You can choose a density between 120 and 150% for short hairstyles. These densities will make your styles appear the most natural and lower their likelihood of being overly bulky.
Medium (12 inches to 16 inches):
You can choose a density between 130 and 180% for medium-length styles. Depending on how much volume you desire, select your preferred density.
Long (18 inches to 22 inches)
Higher density is ideal for long hair to offer you enough volume and richness. Density ranges from 150 to 250%.
Extra Long (24 inches to 30+ inches)
It is advised to use 250% density on extremely long hair. It'll ensure that your hair is full of roots to tips.
How to maintain your 200% density wigs?
Your 200% density wigs are very thick, to thoroughly clean your wig car, you are cleaning your 200% density wigs should make full use of shampoo and conditioner on your wig daub and cleaning, to achieve better maintenance effect.
Use the harmless hair quality hair products
You should use high-quality, non-harmful hair care products such as those that do not contain sulfates.
You should de-intertwist your 200% density wigs in time and you can gently comb your hair with a wide-toothed comb, which is a good choice for you with the 200% Density Wigs.
You should wrap your 200% density wigs when you go to bed at night, and you can use a silk nightcap to help you. This will reduce the chance of your hair drying and falling off at night due to excessive friction.
After you've washed and played the 200% density wigs, you'd better dry your wig in a natural air-dried way. This will be healthier and will cause minimal damage to your 200% Density Wigs.
Popular 200% density wigs human hair in Mscoco Hair
Short Wavy Wave Glueless HD Lace Wigs Pixie Cut Wig Human Hair
Wavy Short Bob Wig Glueless Wig – Mscoco Hair
It is a 200% density wig with short wavy wave hair. And the hairstyle is pixie cut. You can be charming and fashionable. The bob wigs will give you soft and comfortable wearing. This wig is suitable for the Spring and the Summer very well. It is a glueless wig that you can wear it without glue.
Glueless Water Wave 5×5 13×4 HD Lace Side Part Pixie Cut lace front Wig Human Hair
GluelessWater Wave Wig Pixie Cut Wig – Mscoco Hair
It is a 200% density wig with HD lace. You can get the very natural hairline. And it is side part pixie cut hairstyle which is so stylish that you must have a try. You can wear the water wave wig by two kinds of ways. You can wear it without glue or with glue.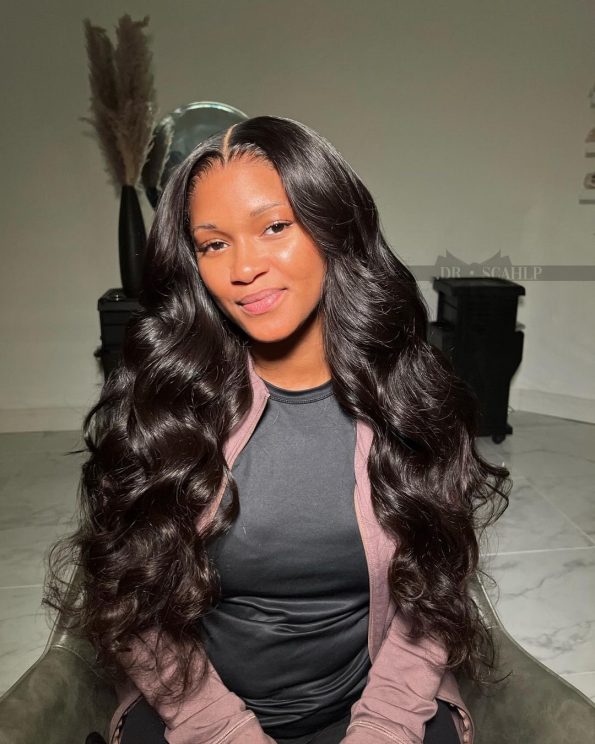 Final thoughts
Hope this blog can help you know more about the wig density. And now do you want to have a try on the 200% density wig? You can come to the website of Mscoco Hair to get more information about the human hair wigs. Hop you can have a nice shopping experience in Mscoco Hair.